-- Gillette and The Kraft Group sign a 15-year agreement --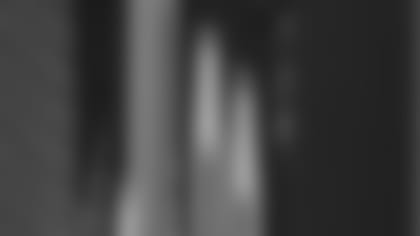 ]()
             Foxborough, MA -- The Gillette Company and The Kraft Group today announced a 15-year agreement that gives Gillette exclusive naming rights to the home stadium and sports complex of the Super Bowl Champion New England Patriots of the National Football League and the New England Revolution of Major League Soccer.  

The announcement was made at an afternoon press conference held by James M. Kilts, chairman and CEO, The Gillette Company, and Robert Kraft, chairman, The Kraft Group.
Under the agreement, "Gillette Stadium" now replaces "CMGI Field" as the exclusive name of the 68,000-seat, open-air facility. The Company also is receiving an extensive package of sponsorship and promotional rights in and around the venue.
"With our deep New England roots and our Company's role as a pioneer in sports marketing, this new partnership with the Kraft organization and their New England Patriots and Revolution franchises is a natural. Millions of sport fans remember Gillette's sponsorship of the World Series and other fabled sports events. The Gillette name on this state-of-the-art sports venue will be a new chapter in that grand tradition," said Mr. Kilts. "Our research shows that our consumers are great sports enthusiasts, so we know that this sponsorship gives our brands an excellent opportunity to connect with our consumers.
"We also look upon this partnership as providing the basis for enhancing our community outreach efforts within the entire Greater Boston area. In short, we are thrilled that our consumers, customers, employees and sports fans everywhere will now form a close association between Gillette and the world-class New England Patriots and Revolution franchises," Mr. Kilts added.
"This is a very exciting day for me and my family," said Robert Kraft. "As someone who grew up in the 1940s and '50s, the Gillette brand has always been synonymous with championship sporting events and has also been a world class New England institution for over a century. We are very proud of our new stadium. It is a state-of-the-art sports venue that incorporates many regional themes throughout. To now have the combined sports and New England heritage of the Gillette brand on our stadium is the perfect match."
Gillette Stadium exterior and in-bowl signage will be in place for the Patriots regular season opening game against the Pittsburgh Steelers on September 9. The more than 2000 interior signs will be changed during the football season.
Financial terms were not disclosed.