On March 17 of 2000, Grant Williams became the first offensive lineman signed by Head Coach Bill Belichick, whose reign in New England had begun just 49 days earlier.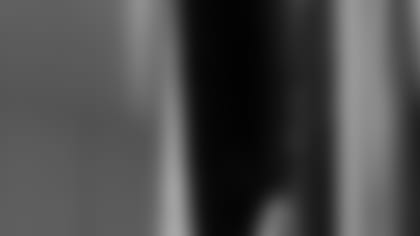 ]()
            The signing was that of a stereotype Belichick signing, a low-money veteran who created little fanfare. An intelligent player lacking top-notch physical talent, Williams came one month after **Bruce Armstrong** was released, and one week before starting right tackle **Zefross Moss** met the same fate. Armstrong wound up returning, but only after rookie **Adrian Klemm** suffered a knee injury during a mini-camp.  

Since his arrival, Williams has quietly garnered the second-longest tenure on the Patriots young offensive line, trailing only center Damien Woody's length of service. He has seen nearly one dozen veteran linemen come and go since he joined New England.
Despite all the turnover he watched early in his tenure, Williams now sees a group that is returning all 10 linemen who spent time on the active roster in 2001. Including practice squad members Drew Inzer and Tom Ashworth, the top 12 linemen are returning, an unheard level of continuity for an offensive line.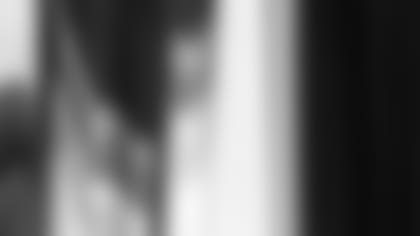 ]()
            "The line as a whole, is a young group," Williams said. "Obviously (10-year veteran) **[Mike] Compton** is thrown into the mix, but other than that it's a young group. You really do get to see these guys improve. It's fun for me because I'm still out there playing and enjoying it.  

"[Offensive line coach] Scar (Dante Scarnecchia) obviously coaches them well, but for me to help Greg [Robinson-Randall or Matt [Light] as a tackle with a random tidbit helps out. I've played against a lot of the guys out there, and Greg hasn't yet. So just as far as personal experience, Greg can ask me, 'Who is he like?' before most of the games, and I can tell him. It's nice to see these guys improve and be able to give these guys pointers and then watch it work."
Odds always seemed to be against Williams having the career he has had. He was an undrafted free agent out of Louisiana State in 1996, but made the Seahawks roster, playing 56 games with 23 starts in four seasons there.
"If we were to go further back and look at the big picture of my story, to play one play in the NFL is actually supposed to be a surprise," Williams said. "I was an undrafted free agent not supposed to make the team in Seattle. When I got there, I didn't know they had depth charts that went that deep when I got in there and found out where I was."
Life hasn't exactly been easier since he joined the Patriots. After starting his first seven games with the team in 2000, Williams started just one of the final nine that season and missed one game with a leg injury. As his first year with the team finished, he was a reserve as 2000 draft picks Robinson-Randall and Klemm started the final six weeks of the season, getting their feet wet for the future.
The 2001 draft didn't do Williams any more favors when Belichick drafted Light in the second round and Kenyatta Jones in the fourth, giving the Patriots four tackles drafted in the fourth round or higher in two seasons. As a reserve swing tackle, Williams wasn't exactly a lock to make the team.
Rather than pack it in, he did what he has his whole career: prove his worth. The coaching staff new what they could expect from Williams, and he wound up playing a vital role throughout the season. He started four games, including a three-game stretch at left tackle when Light went down with an injury. New England rushed for at least 134 yards in two of the games, and Antowain Smith had his first two 100-yard games with Williams starting against Atlanta and Buffalo. In the Super Bowl, Williams played the entire second half with Light injured again, and he played extremely well with several key blocks.
"I'm totally blessed and thankful that each year has worked out the way it has," Williams said. "Last year we had a lot of guys, specifically just at the tackle spot. They were quality guys. But you can only look at the numbers so much, and then it becomes negative to sit there and dwell and think about what may happen. Part of it is just going out there and playing."
Knowing he was able to contribute significantly last season was a major reason Williams decided to return to New England after a brief dip in the free agent pool. At one point it was a 50-50 decision between joining the expansion Houston Texans and moving closer to home or returning to the Patriots.
"A little bit of that was just the way the year went, and even the way it ended for me in the Super Bowl. Coming in and playing and doing well, it made me a little torn," Williams said. "Knowing going into this year there was going to be a new stadium, it really makes you want to stay. But the way the league is set up, you almost, at least initially, have to honor free agency. The flip side of that is that the average career is 2.9 or three years. In my case in particular, I had to look at [free agency] because, mathematically, I'm on the down side [of my career]. The opportunity to go to, say a Houston, which would basically be home for me, that was intriguing. It was split right down the middle.
"I talked to them and visited them. Even leaving there and talking with my wife in the Houston airport, I said, 'No, I don't think that was where we needed to be.' Basically we looked into sealing the deal here, and thankfully [the Patriots] felt the same as me as far as wanting me back too."
Knowing that Smith has re-signed played a role in swaying Williams too. On top of the continuity along the line, New England now had basically its entire offense from a year ago in place, with only the tight end spot losing its main starter.
"It was a big part. I was really glad, actually shocked when I did see Antowain re-sign," Williams said. "I actually had thought that he might be in Houston. I'm glad that he came back. Obviously [quarterback Tom] Brady is back and we should become even more proficient. I'm sure he would tell you he can't wait to get started again. Just having the same group of guys, it really starts to become a family.
"It's definitely a rarity that you would see that much continuity. We are seeing now the after-affects in Baltimore, with the dismantling of that entire defense. It's a credit to the planning in the front office here with Scott [Pioli] and Bill. Those guys are not only getting the right people, but they are handling the salary cap end of it in such a way that you don't have to work like the Redskins and go for it all in one year. In that situation, if it doesn't work, you have to unload and dump everywhere."
As with the Ravens and Redskins, Williams understands the financial aspect of professional football is key. The fact that he was a cheap hire early in his career is the main reason he got a foot in the NFL door, and his strong work ethic and knowledge of the game have aided his survival.
"At some point in your career, the salary cap starts to become an issue too, especially if you are a backup swing tackle," Williams said. "That's how I wound up making a team in the beginning. I proved that I could be a sufficient backup, and it was an opportunity for an organization to save money. If I can show that I am equal to this guy, but he is a five-year veteran making his base salary, and I'd be paid pennies next to him, go with the young guy. That's how I got in. But if I was done now, I couldn't be upset. I've played six years and I'm going into a seventh."