ST. AUGUSTINE, FLA. – In an effort to avoid the rain that would fall on the greater Jacksonville area later in the day, the Patriots practiced earlier than scheduled on Wednesday morning. In fact, the entire team took to the practiced fields under slightly improved conditions at Bartram Trail High School as the AFC Champions did not report a single player on its first official Super Bowl week injury report.
Despite injury concerns in recent days surrounding both All Pro defensive tackle Richard Seymour (knee) and middle linebacker Ted Johnson, New England was at full strength on the practice field Wednesday morning.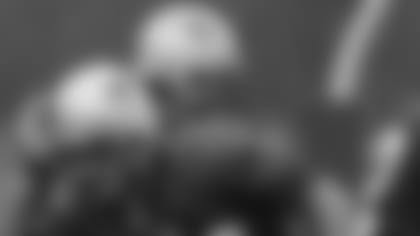 ]()"We worked out in much better conditions than we had on Monday," Patriots Head Coach Bill Belichick said during his midday press conference at the Renaissance World Golf Village. "All the players participated. We're continuing our steps in our preparations for the Eagles. We have a lot to cover and still have a lot of work to do, but we are getting there."
Following the practice action Seymour, who missed the regular season finale and first two postseason games with the knee injury suffered against the Jets on Dec. 26, was more than optimistic about getting on the field at ALLTEL Stadium.
"Today I felt pretty good," Seymour said. "My conditioning was fine. That's still going to be a factor. But as it stands at this point, I expect to get some reps on Sunday."
That's music to the ears of some of Seymour's defensive teammates.
"Just seeing him out there makes me excited because I have my big hog in front of me trying to take up blocks," linebacker Tedy Bruschi said. "That he's out there now is a good sign to me."
Seymour had actually planned to hit the practice field earlier in the week, but poor field conditions kept him from testing the knee. According to Belichick those conditions were much-improved on Wednesday.
"I think the field conditions were overall much better today than they were on Monday, [when] the field wasn't covered, it was slick and I didn't feel it would have been good to put some of our players out there in those conditions," Belichick said. "It was dryer today and we had about as normal a practice as you could have. So it was a lot better than it was on Monday."
Patriots quarterback Tom Brady, however, wasn't quite as impressed with the practice surface.
"It was still…I mean it wasn't ideal," Brady said. "I don't think it's really going to be like the game surface and ultimately that's kind of how you'd like it to be. You want the practice fields to be exactly like the game fields. But it was wet out there. It was slippery. I wore different cleats out there today. I think a bunch of guys wore different cleats, which helped. But it was a little bit better today because I think we took a different approach. I know how hard those guys work on that field. I saw a bunch of guys working after practice. I just think the weather might affect, as it always does when you are playing outdoors. Weather affects the playing conditions and surfaces and it's our job to go out and adjust to those."
Bruschi joins Pats Hawaii fiveOne of New England's co-defensive captains, Bruschi has been added to the AFC roster for the 2005 Pro Bowl. Bruschi takes the roster spot of Ray Lewis, who will miss the game due to injury.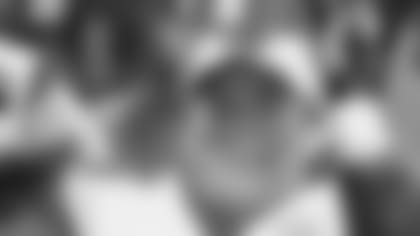 ]()Bruschi, making his first trip to Hawaii, finished second on the Patriots with 128 tackles during the regular season, adding another three interceptions, 3.5 sacks and three forced fumbles. In the first two games this postseason Bruschi recorded 16 tackles, a forced fumble and two fumble recoveries.
Bruschi will join fellow Patriots Brady, Larry Izzo, Seymour and Adam Vinatieri at the NFL's annual all-star game on Feb. 13.
"I am excited," Bruschi said. "I mean I came into this league not knowing what a hook drop was and not knowing how to play linebacker having played defensive end at Arizona my entire career. To really transform myself into a player that can be recognized as one of the best in the league in the Pro Bowl, it's a great feeling."
Most valuable Patriot?
While it's a question that doesn't necessarily need to be addressed for another two seasons, the question of Brady's contract came up during his press conference on Wednesday. The two-time Super Bowl most valuable player has a deal through 2006, but considering the mega-deals that guys like Peyton Manning and Michael Vick have signed over the last year, the New England signal caller could be poised to cash in on his next deal. Numbers including $30 million signing bonuses and total values of more than $100 can't be out of the question.
So does the unofficial face of the Patriots and competitive on-field leader get competitive in comparing his value to other well-paid passers around the league?
"Well I think that's a very…boy I could be up here all day talking about that," Brady said. "The business side of this game is very different than the playing side. I can be very competitive. I am very competitive on the field and I feel like I want to go out there and put my best on the field every week. I feel like I work hard, as hard as anybody in the league and as hard as any quarterback. I feel like I am prepared. That's part of what I really enjoy. On the other hand when you talk about off the field and how you … with the grand structure of things and what the team is trying to accomplish you realize the team has goals and just as much as any individual goal might be important to a player, the greater team goal of winning Super Bowls is what's most important. And anybody on this team, anybody who chooses to play on the Patriots, realizes that that goal supercedes what any player goal might be.
"You have to make decisions as an individual whether you want to be a part of this team or not. You are going to have to make sacrifices like every guy on this team makes sacrifices to fit into the grand structure of what the team is trying to accomplish. I know what's important to me and I know where my priorities lie. And when that decision comes up I will make a decision based on what I feel is most important for me. I'm still under contract with this team for a couple of more years. I think it's difficult for some guys whose contracts might be up this year and there is quite a few o those guys. But like I said it comes down to each individual's decision.
But Brady didn't sound like a decision on a new contract extension would be necessary any time soon.
"I've been so wrapped up in this season I really haven't put much thought into it. I know when I signed my deal a few years ago it was a darn good deal. I felt very good about the team's commitment and hopefully they feel good about what I've done for this team, for the organization. Unfortunately, those decisions aren't made by the players. We can't go out there and offer ourselves anything. We just have to deal with how the team wants to approach those types of discussions. Hopefully I am with the Patriots for a long, long time."
NotesBrady is pictured on the cover of this week's Sports Illustrated Super Bowl XXXIX preview issue. The cover story in the issue is entitled, "The Meeting of the Minds," referring to the butting of heads between the two coaching staffs for Sunday's big game. … Asked about his friendship with former NBA star Charles Barkley and singer Jon Bon Jovi, both with ties to the city of Philadelphia, Belichick wouldn't reveal who the pair might be rooting for in Sunday's matchup. "I don't want to speak for them. I don't want to get them in trouble here. But they have both been [my] friends for a long time. I know that they have a lot of loyalties to that city and I certainly understand that. I'll just leave it at that. But I have spoken to both of them recently, yes." … Johnson kept the discussion of his health to a minimum, saying only, "I'm fine." … Patriots offensive line coach Dante Scarnecchia, a veteran of 23 NFL seasons and 35 in the coaching profession overall, added his praiseful support of Charlie Weis. "His work ethic is enormous. He hasn't cheated either side of it," Scarnecchia said of Weis' commitment to New England and his job as head coach at the University of Notre Dame. "I think they are going to have probably a very good recruiting year. I'll just flat tell you I think they are lucky to have the guy. They don't know how good a coach he is. They don't know how good a recruiter he is. I think they are really fortunate to have him." … Former Patriots running back Curtis Martin was named FedEx Ground NFL Player of the Year on Wednesday. Corey Dillon and Seattle running back Shaun Alexander were the other two finalists for the award. Colts quarterback Peyton Manning took home FedEx Air NFL Player of the Year honors.