Three weeks ago: Ja'Whaun Bentley's family opens the door to their new apartment. His mother, father and brother, walk in and take a look around. All at once, it hits them.
The Bentleys cry. They cry tears of joy, gratitude and relief. The new apartment is more than a symbol of how far their oldest son has come as an NFL rookie.
It is the family's first home of their own in more than eight years.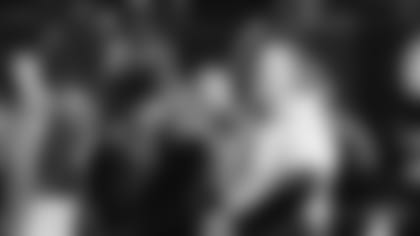 Ja'Whaun Bentley is a natural leader -- upbeat, warm and the first voice to rise up in a choir. He was a two-time captain of his high school football team and made history by being the first three-time captain at Purdue.
The fact that up until three weeks ago, Bentley's family had been homeless since his freshman year of high school might come as a shock to Patriots fans.
It will certainly come as a shock to his friends and teammates – from the NFL, college and high school.
It is a piece of his life that Bentley has kept private from even his closest friends – until now.
Growing up, as his family bounced around between D.C., Maryland and Virginia, Bentley's home was always the epicenter of activity and community. His mother Brenda ran a daycare center out of their home for a time. Family came over for cookouts. Bentley's friends and teammates always had an open invitation to stay.
Then his mother lost her job, and the family struggled financially. Things "took a turn for the worse," and the Bentleys went from struggling to stay afloat to falling underwater entirely. Suddenly, that home, and the stability that came with it, was gone.
"One day, they pulled [my brother and me] aside and said we have to move. I was like, 'Oh, where to?' We were used to moving. 'Where are we going this time?'" Bentley said. "My mom was like, 'We really don't have a place to go.' At the time, I didn't really know how to take it."
The family moved in with one set of grandparents. Then the other. Then an aunt. Bentley and his brother slept on couches and floors; whatever was available.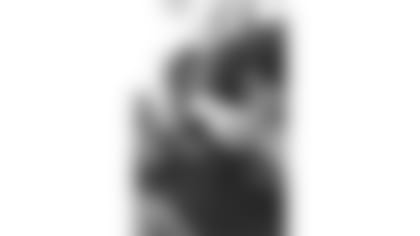 All the while, Bentley never let on to his friends that anything different was happening. When they'd ask to spend the night, he deflected. When they wanted to come by, he changed plans.
"I always had an excuse," he said.
And his family did what they could to keep things normal. Bentley stayed in football. The family attended events. They went to church.
"We always felt that we were blessed, and we always felt that what we were going through at the time was simply a test, simply a bump in the road. A major bump, but a bump in the road," Bentley said. "We were going through it and saying, 'This is a test.' Our deal was, 'How are we going to respond to it?'"
Though the people around Bentley didn't know it, their acts of kindness helped daily. When he asked friends if he could crash on their couch, they said yes. No questions asked.
"They don't even know my story, but they would allow me to do that, so you knew it was coming from the heart. And they weren't necessarily feeling sorry for me because that's what I didn't want. I didn't want anybody feeling sorry for me because I was using it as fuel, and that was something that was keeping me going," Bentley said.
When it all became too much, Bentley found solace on the football field. To this day, he says he is "obsessed" with football. He is never sick of it, and this past April, that obsession turned into a career.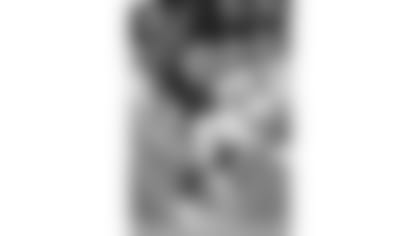 "Me being in high school, me attending DeMatha [Catholic High School] was my out," he said. "I cared so much about football, things like that. I never really wanted to go home because I didn't really have one."
Football was a release, but it was also where he honed his voice as a leader.
"[I'd share] a good motivational speech, but nobody knew really where it came from. It was like, 'Oh, wow. He's good at [motivating] people,'" he said. "People say I can help them run through a brick wall and they don't really know where it came from, but they also don't know what I was going through at the time. That was just me kind of spilling the beans without giving the full picture and just [channeling] all that passion that I have because I didn't really have an out. That was a way for me to step away for a little bit.
After all the hardships we'd been through the whole week, when we hit the football field, everything [was] even. This is an opportunity to make your parents smile even though it might have been a hard week."
By the time his senior year at Purdue rolled around, football was more than a way to express himself or simply make his parents smile. It was now an exit route. If he could get drafted, if he could sign with an NFL team, Bentley could lift his family up with him.
It didn't take long after the Patriots selected him as a fifth-round pick in the 2018 NFL Draft to know that New England was where he wanted to be. He loved Bill Belichick's "old school" ways. He grew up admiring Dont'a Hightower. And before being placed on injured reserve in September, Bentley was starting alongside his idol.
In his first year in the NFL, Bentley is not taking for granted the road that brought him here. It began to sink in when he saw his parents after his first NFL game.
"We like sat in the car and were just sitting there, no music, just sitting there dancing in the car. My dad was in the backseat just smiling, and again, we just like broke down in tears because it's like you're finally breaking through," he said. "I feel like I'm doing another kid like me a disservice if I'm holding all of this in because I feel like this is the story that has to be told."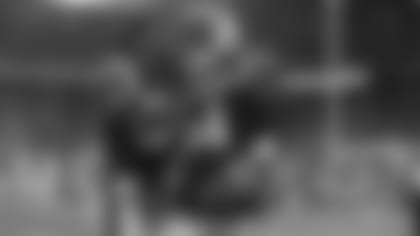 So why now? For years, Bentley has kept his family's struggles to himself. What is different now?
"It felt like the right time. I always wanted to tell my story. I actually shared it with the coaches," he said. "It was always something that was on my heart to share. I always wanted to make sure we were through the tunnel before I released everything that I kept hidden for so long."
And when he handed the apartment keys over to his mom and dad, that long, seemingly endless tunnel gave way to open road and sunlight. They now have a space of their own. His brother has his own room for the first time in his life.
In sharing his journey, Bentley is revealing his truth openly. While vulnerable, he knows it can be impactful to do so; to let people know they are not alone in their battles.
"This is something I'll always carry around with me. You might meet anyone and they might be going through something, and [you'll say], 'Let me tell you my story.' It's just a little push. You never know what you can say that will hit home for somebody," Bentley said. "I remember for a long time I thought it was just me. Everybody seems fine, but I'm going through a lot right now. I feel like it's just me, but most of the time it's not just you. It's everybody doing the same exact thing you're doing which is holding it in, waiting for the right person to tell it to or waiting for an open moment to air it out."
So he's deciding to be that right person, even if it means shocking some of the closest people to him in the process.
"That's been something that's been on my mind for a long time, and that's kind of something that held me back for a long time. But it's time. It's time to let that out and let it be a blessing to somebody," he said.
While he's hoping sharing his family's struggles will help others in a similar situation, Bentley is quick to remember those who helped them along the way without even knowing how dark things truly became.
"I've got a bunch of thank you's. One, DeMatha Catholic High School. I had a whole lot of ups and downs in that place, but at the end of the day, it helped mold me. Purdue, definitely. I grew up at Purdue. I went through a lot around that time, also -- a whole lot of growing pains, not only for me but for my family. My mom, dad and little brother -- those three people specifically, I have no words," Bentley said.
"It's just something powerful about what we went through. My little brother, now he understands it. He was smiling from ear to ear when he walked into his room, and that's all I wanted. My grandparents who allowed us to, when we were down – because even though you're family, you have no obligation to do [those] things -- it's [out of] the kindness of your heart. So having them open their doors to us was something powerful, and just everyone who had a little hand just dipped in the pot of our trial ... Right now, I can't wait until tomorrow [when] we're eating food, talking about the good times and just texting everybody like, 'Hey, I appreciate you. Thank you for that.'"
Those "thank you" texts will feel different on Thursday. Bentley's family will travel from their new home in Maryland to Bentley's house in New England, where he will host Thanksgiving. Even deep in their struggles, it wasn't hard for the Bentleys to find ways they were grateful. And this year, that includes the food on their plates, the people at the table and the roof over their heads.