Now be honest … How many times have you seen it?
You know, that … catch. In the Super Bowl. From the quarterback who shall remain nameless to the what's-his-name wide receiver who performed that off-the-helmet miracle. Yes, that catch.
If you saw it live, then watched the replay – even one replay – you've seen it more times than Vince Wilfork.
The Patriots nose tackle says he saw it when it happened. And that was it. He claims he doesn't even waste time thinking about it – except when asked about it.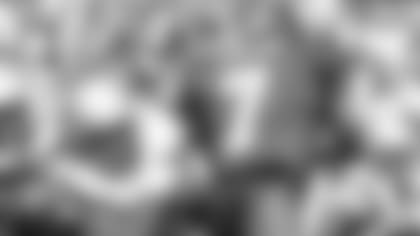 ]()"That was a great catch and a great throw. There was good pressure by our defense. You really can't see anything wrong with that play, to be honest with you," Wilfork said recently during a break from his offseason workouts.
"[David Tyree] made a catch, an unbelievable catch. [Eli Manning] made the throw with a guy hanging on him. Moments like that, you can't be mad at yourself. It was up for grabs and we had every opportunity in the world to close the chapter, but the Giants came out and they fought until the final seconds and walked away victorious. You've got to give credit where credit is due."
The Super Bowl nightmare aside, 2007 was a season Wilfork won't soon forget. On the positive side, he was an integral part of the Patriots' historic season and was voted to his first Pro Bowl.
Conversely, you may recall, some NFL observers began using the term "dirty" to describe Wilfork and his style of play. This after a string of questionable hits and subsequent fines by the league.
There was the low blow to Bills QB J.P. Losman early in the season, followed by a late hit on Dallas tight end Jason Witten. Then, a potentially harmful finger-poking incident with the Giants' Brandon Jacobs in the regular season finale, and a facemask grab on San Diego's Michael Turner in the AFC Championship Game.
Four fines for a total of nearly $40,000.
To his credit, Wilfork didn't hesitate to respond to questions about his on-field character when the subject came up. He insists that's not the kind of person he is.
"People who know me, [the media] who have had conversations with me … know the type of person I am. Things I do on the field are not part of my everyday life. I don't play football when I leave this stadium. I'm a totally opposite person. I'm a madman on the field, but at the same time, I'm loyal to the game. I love the game and I play it with so much intensity that it's unbelievable.
"Hopefully, this year," he added, knocking on a nearby piece of wood, "no more fines."
He admitted that sometimes, his intensity may overrule his better judgment, as was the case in the Jacobs incident. Wilfork went on to explain that he has mended fences with the players he wronged.
"I think sometimes people look at me and say, 'Oh, he's such a dirty player.' I'm not. I love what I do. Every fine I got, I had a great chance to argue and I did – aside from the Jacobs one, that was just stupid on my behalf. But, I wont stop being the player I am because I play with a lot of emotion.
"Those guys that I did get fines on … no hard feelings there. Even Jacobs, we talked during the Super Bowl, during a timeout. These guys know me."
The good Wilfork does on the field must outweigh the bad, as evidenced by his February trip to Hawaii.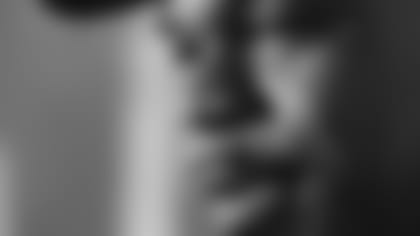 ]()"Getting fines didn't take away from any of my game. I continued to play hard. At the end of the day, I was satisfied with my play."
But not satisfied, of course, with the way the 2007 season ended. Yet, he says he's not approaching the offseason strength and conditioning program with an "unfinished business" attitude. Rather, it's a "business as usual" mindset.
"Every year you go into the offseason and go into camp wanting to get better. We lost the Super Bowl. That was a goal of ours to win. Every team that's in this league, that's the goal. We came up short last year and we're going to do whatever it takes to get back there and try to win.
"I'm pretty sure come training camp, it's going to be in the back of everybody's mind. The whole [2007] season, it's going to be in the back of everybody's mind. But we're all starting on the same playing field. We're all starting 0-0 and we just have to climb the ladder. Hopefully we will. We're working hard for it. I don't expect anything other than hard work from everybody in here in the offseason and taking that into camp."
On a personal level, Wilfork's first Pro Bowl season is perhaps serving as motivation for the 2008 season. He made the all-star game despite frequently having to sit out plays. As one of the heaviest players on the Pats roster, he indicated that he's focused more than ever on his playing weight and conditioning, because he wants to stay on the field during games as much as possible.
"This year I started early on my diet," he revealed. "Normally I wait until further down the line to start it, but I think it's best for me to start it this early. It's the first time I'm starting it this early, so I'm going to see. I'm feeling good and the workouts are coming along well. I've lost about 10 pounds already.
"There are a lot of things that I can get better at – that's why you have the offseason. We've started getting on a roll. It starts now, so we're out doing a hell of a job now to be ready in August. I'm looking forward to everything."
"I haven't watched the Super Bowl yet. I don't plan on watching it either."