On Monday, we took a look at the defensive line prospects. This year the defensive line depth is very deep in talent. USC's Leonard Williams, and Washington's Danny Shelton highlight the top spots at this position. A few players to note that could be Patriots are Florida State's Eddie Goldmand and Texas' Malcom Brown, both with the size to defend against the run and take on blockers. Andy Hart goes more into depth about this position **here**.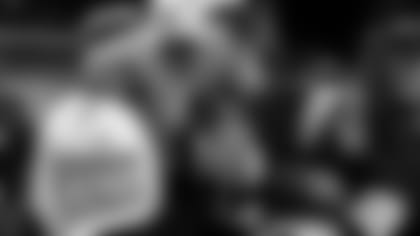 Tuesday brought some interesting headlines as the Patriots 2015 NFL Schedule was announced. Ben Roethlisberger and the Steelers will be making their way to Gillette Stadium for the season opener. The Patriots will travel to Buffalo where they will take on Rex Ryan and the Bills. Check out the entire 2015 schedule **here**.
Outside of football, ESPNBoston.com reported that LT Nate Solder underwent treatment for testicular cancer almost a year ago. One year after his diagnosis and treatment, Solder is now **sharing his story**. Erik Scalavino provides us with a **fantastic article of Nate's journey** from the initial diagnosis to surgery and bouncing back to offseason workouts.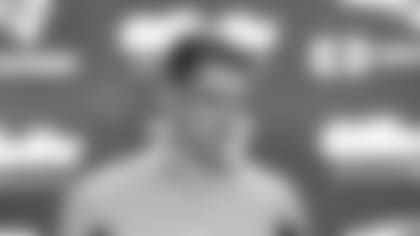 Nick Caserio, director of player personnel took time out of his busy schedule on Wednesday to address the media. Some topics of discussion included the 2015 NFL Draft, and his decision to extend his contract with the Patriots. Click here to watch his entire press conference.
According to various reports, Jerod Mayo reached a deal to restructure his contract in New England. Although he has been plagued by injuries the past two seasons, he looks to head one of the most impressive linebacker positions in thre NFL. Andy Hart has the entire story here.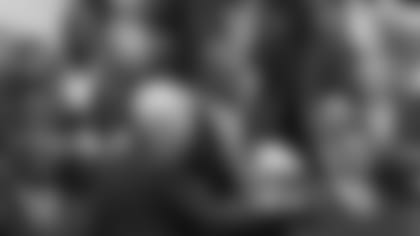 One of the most exciting days for any Super Bowl champion is the day you get to visit the nation's capital. Departing from Gillette Stadium early Thursday morning, the Patriots headed down to Washington D.C. to meet President Barack Obama. A select few joined Robert Kraft beforehand, and traveled to nearby Walter Reed National Military Medical Center. Here is a recap of their visit in photos.
The President made his inductory remarks honoring the Super Bowl champions, even sprinkling in a few jokes about deflategate and Rob Gronkowski. Following the President's remarks, Robert Kraft presented a personalized jersey as well as a signed helmet to Mr. Obama. Bill Belichick followed with a brief speech about the entire experience.
Catch the entire ceremony here.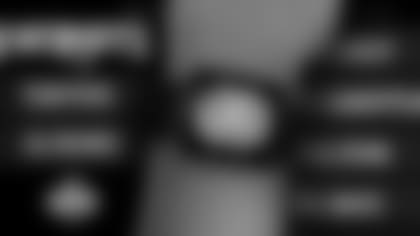 Friday was a quiet day. **Erik Scalavino and Andy Hart argue **about who the Patriots will draft in the first round. Marcus Peters, a cornerback from Washington, and Eddie Goldman a defensive tackle from Florida State are the two up for debate.
Among the headlines was the Patriots rolling out an interactive app for the highly anticipated Apple Watch, just in time for the 2015 Draft. If you are planning to grab an Apple Watch, be sure to **download the Patriots app** which will be sure to keep you update with the latest Patriots news!
With one week until the NFL Draft, Patriots.com should be your top resource or all your draft information. We have collected what the top 'experts' are predicting the Patriots will do in the first round come draft weekend. We will be updating this feature regularly to reflect changes in any of the mock drafts represented. Click here to view our mock draft tracker.