With the the NFL's two-week window for placing franchise or transition tags on players opening Tuesday, the mechanics of how Nick Foles and the Eagles are going to part ways is about to take center stage. Whether Philadelphia elects the somewhat risky move of tagging Foles in order to trade him — as reports indicate they'll attempt to do — or ultimately decides to give him his unconditional release, the question that matters the most is where is he headed?
With one former Super Bowl MVP quarterback already on the move this offseason thanks to Joe Flacco's impending trade from Baltimore to Denver, Foles finding his 2019 place of employment is the most pressing topic in the league as February continues to unfold (sorry, Antonio Brown, franchise quarterbacks always rule, which is one reason why you're leaving Pittsburgh and not Ben Roethlisberger).
How Foles reaches the market will obviously greatly impact what uniform he's wearing this season. If it's via trade, Foles' options will be limited to the team the Eagles strike a deal with, providing the player and club can work out a contract. Many believe that team will wind up being Jacksonville, given the win-now Jaguars appear to be the most motivated suitors of a veteran starter this offseason and are ready to move past the enigmatic Blake Bortles era.
But if Foles is a legitimate free agent at some point in the coming weeks, with the Eagles unable to find a trade partner willing to pay their price, Foles' choices should be broader than accepting assignment to Jacksonville and a last-place Jaguars team that was one of the biggest disappointments in the NFL last year.
Yes, I know former Eagles quarterbacks coach John DeFilippo is the new Jaguars offensive coordinator and that connection presumably puts Jacksonville in the driver's seat for Foles' services. Maybe it's as cut and dried as that, and Foles will go where the most obvious starting opportunity lies, relying on his familiarity with DeFilippo to make the Jaguars offense his most attractive choice.
But it might be a mistake to overlook the other quarterback-needy AFC franchise located on Florida's East Coast, in Miami, where the Dolphins are committed to finding someone new to take over the job Ryan Tannehill has largely owned since 2012. If Foles is looking for his best possible landing spot, and not just where conventional wisdom dictates, the Dolphins deserve a long look. After all, he already knows something about beating the Patriots.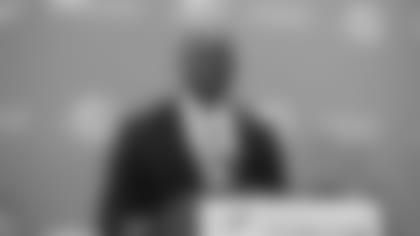 In Miami's favor, there's that five-year guaranteed contract Dolphins owner Stephen Ross just handed his new head coach, former Patriots defensive assistant Brian Flores. He's going to legitimately have time to build the Miami program the way he wants, and that's a far cry from the sense of urgency that prevails this year in Jacksonville, where owner Shad Khan essentially gave coach Doug Marrone and football czar Tom Coughlin a mulligan for the disastrous 2018, with a clear-cut edict to return to the playoffs this season. Or else. How often does such desperation wind up working out in the NFL? Rarely, at best.
Foles could find himself acclimating to a new team and a new town in Jacksonville this year, only to abruptly find himself playing for a different coaching staff in 2020, with Marrone, DeFillippo and perhaps even Coughlin moving on amidst a necessary franchise teardown and rebuild. As he turns 30 and enters the back half of his NFL career, is that the kind of environment he wants to tie his fate to after leaving Philadelphia, scene of his greatest triumph these past two years?
And in case anyone has forgotten, the Jaguars locker room was a very shaky place at best last season, with an air of entitlement and underachievement ruling the day as a hopeful 3-1 start dissolved into a 5-11 finish. Toss in that the Jaguars are in somewhat of a tight fit under the salary cap at the moment — with some cost-cutting moves on the way — and the landscape in Jacksonville doesn't look too alluring in early 2019.
Meanwhile the Dolphins under Flores have clearly signaled they're in rebuild mode, trying to get away from the quick fixes of the past (see all those veteran free-agent signings of last year) and take a more patient, methodical approach to roster building. Everything is about the long haul in Miami now, and re-setting the franchise's mentality to a more stable and focused plan that pursues excellence and swears off the mediocrity the Dolphins have been known for the past two decades.
Foles may not know much about Flores at this point, but he knows this much: the Patriots defense he carved up in Super Bowl LII in Minneapolis was nowhere in sight this year in Atlanta at Super Bowl LIII, thanks in part to the creative Flores coordinating a flourishing unit that shut down the powerful Rams offense and held Los Angeles to a paltry three points. As effective introductions go, Flores starts his Dolphins tenure with everyone's full attention.
The Patriots' influence on Flores staff will be obvious, with offensive coordinator Chad O'Shea and others joining him in making the intra-division move. There's also the added bonus of new assistant head coach/quarterbacks coach Jim Caldwell on hand in Miami, who helped Flacco win a Super Bowl ring in Baltimore six years ago, and has served as head coach of playoff teams with Peyton Manning in Indianapolis and Matthew Stafford in Detroit.
With Case Keenum being made expendable in Denver by the Flacco trade, he represents a cheaper, fall-back starting option for either Jacksonville or Miami. But the Dolphins have enough going for them in this particular situation that they shouldn't settle for their second choice. We don't know yet if Miami wants Foles enough to make him its primary quarterback target and out-maneuver the Jaguars for him. But the Dolphins should. Miami is picking 13th in this year's first round, and there's no sure bet a franchise quarterback will be waiting when its turn comes around.
And even if the Dolphins do take a first-round quarterback, Foles would buy that prospect some much-needed time to develop and share with him the benefit of his experience in what could be a win-win situation for Miami. We've already seen Foles at his best in that mentoring role with Carson Wentz in Philadelphia, and we know what Foles can do when a team turns to him as their starting quarterback.
Miami may be undertaking a patient re-tooling, but that doesn't preclude winning while it's taking shape, providing it has competent quarterbacking. That's the essential component to any NFL team's chances, and Foles is the best, most accomplished arm available in this year's veteran market, one who would come to Miami with the sheen of his successful past two postseasons at its brightest. For a Dolphins franchise that hasn't won a playoff game since 2000 — the year before the Patriots dynasty launched — Foles would bring instant credibility at the game's most pivotal position to a team starving for it.
The coming weeks should reveal where Foles will make his next NFL home. It would be wise of the rebuilding Dolphins if they constructed their strongest possible case matching Miami with the passer whose career highlight came in a memorable upset of New England not that long ago. Imagine Foles in South Florida. Wouldn't that high-profile move make the AFC East a little more entertaining this year?