ORLANDO – The 2014 league year officially began on March 11, and with it, the start of the free agent signing period. New England was very active in that regard, adding high-profile names like Darrelle Revis in the first week of comings and goings.
Now, the NFL calendar hits its next major scheduled event – the Annual Meeting, this year taking place in not-so-sunny Orlando, Florida (rain predicted over the next few days). The Patriots will again be influential participants when the largest gathering of owners, front office executives, and head coaches kicks off at 8:30 Monday morning.
The agenda for these meetings is fairly standard from year to year. Rules and bylaw changes are generally the biggest points of discussion, and in 2014, the Patriots have submitted four proposals, the most by New England that I can ever recall.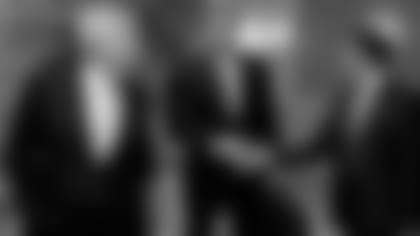 New England wants to raise the height of the goalposts, move the extra point line of scrimmage back 23 yards (to make it a 43-yard PAT), add fixed cameras to the end zone areas to help with instant replays, and allow coaches to challenge all non-scoring plays during games (scoring plays are automatically reviewed already). Some of these are ambitious suggestions, but it won't be surprising if at least a couple of these proposals are adopted or at least modified.
The Patriots have no membership on the Competition Committee – the body that ultimately decides the on-field rules changes – but are well-represented on the various other committees that will debate the remaining major issues on the table. Owner Robert Kraft sits of five: the Broadcasting (which he chairs), Finance, Compensation, NFL Network, and Management Council Executive Committees. President Jonathan Kraft co-chairs the Digital Media Committee and sits on the Business Ventures Committee.
Also at these meetings, compensatory picks for the upcoming NFL Draft will be announced, and the beginnings of the 2014 NFL schedule will start to be announced. On Tuesday morning, we expect to hear from head coach Bill Belichick during the hour-long AFC Coaches Breakfast. The meetings officially close around midday on Wednesday, though most of the power brokers leave town after business is concluded on Tuesday afternoon.