It's mid-February 2018 in the NFL and slowly the reality is dawning on us: It's an ex-backup quarterback's world, and we're all just living in it.
To wit: The freshy crowned head coach of the Super Bowl champion Eagles is Doug Pederson, former NFL backup quarterback. The MVP of the Super Bowl was Nick Foles, who served until mid-December as Philadelphia's backup quarterback. And the toast of the league's new head coaching contingent, at least for now, is the Colts' inspired hire, Frank Reich, the Eagles offensive coordinator and a collegiate and NFL backup quarterback of renown. Reich obviously wasn't Indianapolis' first choice, but as a hastily constructed backup plan, he has been wildly well-received.
Throw in the above-all-expectation success this past season of Case Keenum in Minnesota, Jimmy Garoppolo in San Francisco and to some degree, Jacoby Brissett in Indy, and it has perhaps never been more advantageous to have the title of onetime-backup quarterback on your NFL resume. With Denver coach and ex-backup QB Gary Kubiak winning a Super Bowl title two years ago, and Pederson's triumph this season, the guys who once held a clipboard are suddenly held in the highest of esteem.
And there's more. Ex-Cowboys backup Kellen Moore just became the Dallas quarterbacks coach at the tender age of 29 - for ex-backup turned Cowboys head coach Jason Garrett - and Bengals backup A.J. McCarron could be one of the most sought-after passers in free agency, if he winds up being allowed to reach the market.
In almost every case, the ascension of the backups has been an example of the proverbial overnight success story that was years in the making. Will wonders never cease on the last shall be first front? And what is it about the backup quarterback gig that seems to be producing nothing but big winners of late, especially as coaches?
"There's definitely something to the backup quarterback role where we're the observers on a team," said Sage Rosenfels, who spent parts of 12 seasons in the NFL, mostly as a backup quarterback for five different teams. "We are there and we are constantly observing everything. We're in the quarterbacks room, we're getting information from coordinators and the head coach about the roster, about what they're thinking about with other players. When it comes to cutdown time, you even get asked questions and get in on some of those conversations.
"It's like you're almost part of the coaching staff and the front office, and yet you're in the locker room with the other players. So you get both sides of the equation, and nobody else really gets that. It's a very, very unique vantage point, because you're part player and part coach during the games."
The success of Pederson, Reich and Foles in Philadelphia this postseason served to underline how valuable a backup quarterback's perspective and experience can be. And a Super Bowl ring made for nice juxtaposition for Pederson, who this preseason was derided as the least qualified head coach in the NFL's past 30-plus years by ex-Browns and Raiders club executive Mike Lombardi. That's one label that just got ripped to shreds.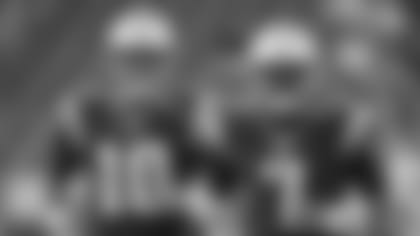 "If you're a backup quarterback for a long time in the league, it probably means that you're more smart than talented," said Rosenfels, who spent time with Washington, Miami, Houston, Minnesota and the Giants. "Guys who were basically only a backup for 10-plus years, they last a long time because they're good team players, they have respect for coaches, and they support the starting quarterback and add value in the quarterbacks room.
"I've always rooted for backup quarterbacks. They're sort of the underdogs, and as Americans we generally root for the underdog. The word grit is something you hear about a backup quarterback, and people like that because they have that quality in their own lives and their own jobs."
The transition from playing to coaching is a rather natural one for a backup quarterback, especially since backups generally never make starter's money in the NFL and thus are more financially motivated to endure the hard grunt involved in climbing the coaching ladder, Rosenfels said. Reich's coaching career started as a lowly intern on the 2006 Super Bowl-winning Colts, and spanned four teams, but only now is he being seen as someone who obviously displayed great head coaching potential all along.
And when you add in the four NFL teams Reich played for from 1985-1998, he brings a vast amount of league experience to the Colts, which should benefit both starter Andrew Luck and, of course, his backup, Brissett.
"When I see someone like Frank Reich hired, the Colts didn't just hire Frank Reich, they hired (his ex-Buffalo head coach) Marv Levy and (ex-Bills starting quarterback) Jim Kelly and Doug Pederson." Rosenfels said. "Which means they also sort of hired Andy Reid and his whole offense as well.
"Backup quarterbacks amass all this experience and information from all the quarterbacks and coordinators and coaches they played with and for over the years. They have more information than just the most recent team where they came from. And if you're a starting quarterback, and a really good one, a lot of time those guys only have seen the game from one organization their entire careers. Backups tend to bounce around and acquire this massive wealth of information from franchises, owners, coaches and quarterbacks around the league."
Having formed so many different types of relationships with the various members of an NFL organization, backup quarterbacks bring a flexibility and  adaptability to their coaching careers that many other ex-players would not be equipped with. They can relate and talk to almost everyone on the roster. And the viability of keeping their job as a backup quarterback was tied to their earning their keep any way possible, which is the mindset that every head coach wants to instill in their players.
"It's easy for me to root for those guys because I've been in those shoes before," Rosenfels said. "The general opinion is that backups have this cush job, because you don't see them doing anything on Sunday and yet they're making a lot of money. But what people don't realize is that you're fighting for your roster spot every single day, and that pressure is different than a starter's pressure.
"Starters have the pressure of their performance every Sunday, but as a backup you have the pressure of just being on the team every day depending on how you perform the other six days. And if you do have go in on game day, you're doing it with little or no reps with the starting offense. And still you have to perform at or near starter level. That's almost impossible to do."
Almost impossible or merely improbable, in the NFL of late, backup quarterbacks are suddenly taking center stage. To varying degrees they all waited for their time to come, and when it did, they proved ready for the promotion.