Not surprisingly, injuries remained a focal point of the action at Gillette Stadium Thursday. Not only could the team be without a number of starters at FedExField Sunday against the Redskins, but the game preparation and how the team's overall depth will be handled may also be a key to New England's success in coming weeks.
Patriots Head Coach Bill Belichick admitted in his morning press conference that if the team had to play a game today, that he might not even have a healthy 45 players to send into action.
"Probably not if the game was today, I'd say no," Belichick said realistically. "Not if it was today."
The coach also said that the injuries have limited what the team has been able to do on the practice fields.
"We've had fewer people, no question," Belichick said. "We didn't go out in pads yesterday. We won't be in pads today. So we'll cut down a little bit on the contact, not that we are cutting down on the concentration or the execution levels or anything like that. But we'll do a little less contact. We've got some guys that are sore and in some cases won't run as many plays. Since fewer guys are getting more plays then I think there is a less of a need to run quite as many plays."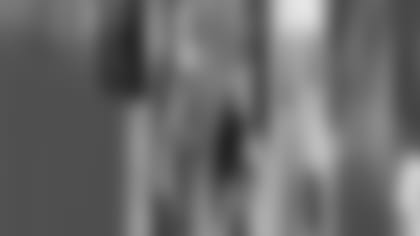 ]()
            Those management decisions will come into play on the field Sunday as well. Some guys like linebackers Matt Chatham or Don Davis could see more defensive action opposed to solely special teams work, while others like Tedy Bruschi may be monitored more closely in the kicking game. As much as Bruschi has been a solid contributor on special teams, New England can ill afford to lose another linebacker to injury, especially in the kicking game.  

"I think we are going to have to manage our whole team," Belichick said. "That's something that we've talked about. I think we are going to have to manage our whole team in terms of how much everybody is doing. That's a good example you brought up with Bruschi, where we might need to cut back some guys' reps a little bit and spread that out to balance the work load out all the way through. I think that's definitely something that we've talked about. I would say this, I wouldn't tell any player that we are not going to play him on special teams. I don't really think that is the approach I would take. We are going to do whatever we need to do to win and if that's play somebody in a situation we are going to play them. But at the same time from a big picture standpoint it may not be every single play or it may not be as many plays as maybe it would be if the makeup of the team and the depth of the team at certain positions was a little bit different. Yes, we will manage it with some of those guys where we need to."
In the end though most of the decisions regarding the injuries, and how best the Patriots can deal with them, probably won't be made until as close to game time as possible.
"I don't know, but I could see a couple of these coming down to game time, Sunday morning decisions," Belichick said. "I could definitely see that. If we know for sure on Saturday then that would be great, one way or the other, at least we know. But if it goes longer than that then we will give it the full amount of time to see whether or not they will be ready, and again, just so we know what they can do."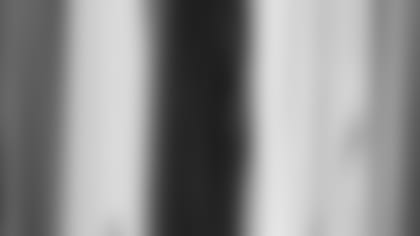 Cornerback Asante Samuel was named the Pepsi NFL Rookie of the Week for his performance in last week's win over the Jets that included a 55-yard interception return for a touchdown. … Rookie center Dan Koppen has been thrown into the trenches early in his NFL career with injuries to both Mike Compton and Damien Woody. So far though, the former Boston College standout feels like he is holding his own in professional competition. "Things are going pretty good I think. I'm just trying to go out there every day and get better at the offense, know the assignments each week and just try to go out there and play." Koppen also believes that the offense as a unit must improve its performance, more just for the purpose of team success than to overcome the injury attack that has overcome the defensive side of the team. "We think we have to play better in general. There are a lot of things we need to work on and that's what we are going to do this week, try and go out there and execute what we do. We just want to improve for ourselves, not only the defense." … Quarterback Tom Brady was understandably tight lipped about his right elbow injury that has him listed as probable on the injury report. "It feels fine…as you would expect. I will be ready to go. It feels fine. You know how up front we are with injuries around here." … There is an interesting note from the NFL news release this week regarding high school football. Ely High School in Pompano Beach, Florida, boasting six current NFL players, tops the list of high schools with the most 2003 players. Ely's grads include Tyrone Carter of the Jets, Henri Crockett of the Vikings, Zack Crockett of the Raiders, Al Harris of the Packers and Jerome McDougle and Corey Simon of the Eagles. Five other high schools have four NFL players, while 38 high schools have three. … Six teams enter week 4 with the chance to go 4-0 on the season. Should all four teams accomplish the feat it would be the most 4-0 teams to start a season in NFL history, besting five 4-0 teams in 1968. … Count Redskins coach Steve Spurrier as one who expects Bill Belichick and Co. to field a more-than-competitive team despite early season injuries. "I've heard that they've got some guys injured, but really as a coach I try to worry more about getting our guys ready to play. I'm sure they are going to have 11 guys out there who can play extremely hard and play extremely smart. We know they are a very good team, very good defensive team. Coach Belichick, he would plug in new guys to play probably pretty close to where other guys have played. So we are expecting a very difficult game and really the injury thing should not affect our thinking going into the game at all."