It seems like the record is stuck on the Patriots injury report, but unfortunately the names change every Wednesday. For the fourth consecutive week the game-week story around Gillette Stadium has more to do with who will or won't be suiting up for the Patriots on Sunday than to do with the opponent the team is preparing to face.
On Wednesday the team released an injury report that includes an incredible 12 players. That's right 12 players, more than a quarter of the number of players, 45, who can be active on any given Sunday. Even worse for New England fans may be the fact that of those 12 players, 11 could be considered starters and 11 are listed as questionable (a 50-percent chance to play) or worse.
The details of the report are as follows: Rosevelt Colvin (hip) and Mike Compton (foot) are both out as they were placed on injured reserve earlier in the week. Two other players, Ted Johnson (foot) and Ted Washington (leg) are also listed as out. Mike Vrabel (arm) is doubtful. Je'Rod Cherry (leg), Adrian Klemm (ankle), Ty Law (ankle), Fred McCrary (knee), David Patten (knee) and Damien Woody (knee) are all questionable. Tom Brady (arm) is probable.
The reactions around the New England locker room vary, but to a man every player knows that health issues aside the team must continue to move forward and compete. Offensive captain Troy Brown believes that the players must have confidence in each other and not worry about the ability of the backups to do their jobs when called upon.
"I am not worried about it," Brown said. "I have confidence in my guys. They know what to do. I've seen them play and they know how to play. So I am not worrying about a guy, 'Is he going to mess up?' These guys, they can play some good football."
Law, a player who battled back from an injury to return to play a key role last Sunday in New England's win over the Jets, knows that sometimes injuries are harder to deal with after the emotion of a game dissolves.
            ![]()

            "I mean it was definitely adrenaline," Law said of his fourth-quarter return against New York. "It was a big game and I wanted to be back out there on the field. Of course you have a whole different attitude the next morning, after you sit down and everything has calmed down. But when you are in the heat of the moment of the game the pain seems to be a little bit more minimal than it is when you sit down and have to wait over night. But it's about wanting to be out there. That's what it boils down to, wanting to be out there. Of course I could have sat down, but that is not me. It's just going out to play. Buy like I said before if I felt I was going to hurt the team I wouldn't have been back out there because it is not that important. No one is trying to be a hero or anything. It's just about going out there and competing and wanting to be out there with your teammates."  

But wanting to get out there to compete and being able to contribute can be two different things. Patriots Head Coach Bill Belichick said he did not expect the Pro Bowl corner to practice on Wednesday and the player knows that he will be walking a fine line between gutting it out and potentially hurting his team by playing through the ankle injury.
"There is a very thin line," Law said. "You get close to it, but I don't think I would ever cross that line because I don't want to hurt myself and at the same time more importantly I don't want to hurt this team by me being out there and not being able to perform. Like I said, no one is trying to be a hero. It's just about going out there and playing and wanting to compete. I'll push myself as much as I can to be out there because I get paid play, I don't get paid to sit down."
Another player who will be fighting an uphill battle to get on the field this Sunday in Washington is Vrabel.
"We don't want to rule anything out on Wednesday," Vrabel said while wearing a cast covering from his left biceps down to his hand. "We will evaluate it through the week and make a decision later. I just don't want to make any decisions right now."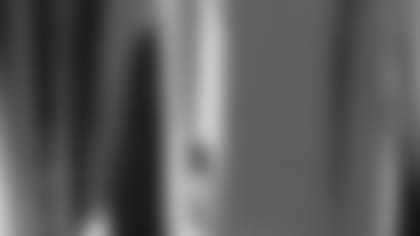 ]()
            Regardless of whether he is one of the players on the field or not, Vrabel is confident that the Patriots coaching staff will put in a capable game plan regardless of the players who are able to go.  

"I think every week we are very, very prepared defensively against the other team's offense," Vrabel said. "So I don't think that's ever a problem, what we are trying to put in. You consider who we have or who we don't have. I think they are putting a plan in, I think all those things come into account with who you are playing, who you are doing it with. I think that goes into account every week, regardless."
This week though Belichick and defensive coordinator Romeo Crennel will certainly earn their paychecks preparing for one of the most potent offenses in the NFL. Not only must they prepare for Patrick Ramsey, Laveranues Coles and the rest of the Redskins attack, they must also prepare to counter that attack with numerous different personnel groupings based on which players are healthy enough to play come Sunday.
Brown, from foe to friend
Newest Patriots offensive lineman Wilbert Brown, a Washington Redskin as late as last Friday, isn't necessarily opposed to helping his new team prepare for his former mates. The 6-2, 320-pound guard/center said Wednesday that the best way to attack Steve Spurrier's potent offensive attack is through pressure.
"I am a Patriot now," Brown said. "I am not a Redskin, so if they ask me something I will tell them."
"[The Redskins] love to throw the football. You have to put pressure on the quarterback. There are a lot of weak points in the protection scheme, but if you get to the quarterback you will disrupt everything. They want to throw the ball. He'll run it if people start telling him to, but wants to throw the ball."
Brown also defended his new teammates against the charges of Redskins defenders this preseason that the New England offensive line utilized dirty cut blocks in the trenches. Washington defensive lineman Brandon Noble was injured in the Patriots preseason win in Washington and subsequently placed on injured reserve.
"That's stupid. Everybody goes for cuts," Brown said of the allegations of dirty play. "The whole league does that. That's not being dirty. I mean if the ball is going away from you and you are backside you are going to cut the guy. If you don't want to get cut, you don't want to play football. It's going to happen. Everybody around the league cuts. So if you don't want to get cut, get another job."
According to Giants defensive end Michael Strahan though, Brown may not be the best source when it comes to fair play. Strahan was asked about Brown last week leading up to a Giants-Redskins matchup, one that Brown did not play in as he was cut last Friday, and responded with some strong comments dating back to a meeting between the two players in the 2002 season.
"There's a certain way to play the game and there's a certain way you don't play the game," Strahan said last week when asked about Brown. "There's a difference between being aggressive and being out of control. One thing as a player, we all respect each other and we all understand you're out there to compete. I don't think anybody wants to go out there to legitimately try to hurt anybody else and just do something that's flat-out dirty, and that's what I ran into with him last year."
Brown doesn't have quite the same view of the players' 2002 meeting.
"We played them last year and we got into a little scuffle," Brown said. "I didn't think it was any big deal, but apparently he does. He keeps bringing it up. I have nothing against the guy. I think he is a great football player. But if he doesn't like me, that's his problem. I really don't care."
Depending on how things go the two could have a chance to once again cross paths on the field, as the Patriots will host the Giants on Oct. 12.
The Redskins released a slightly shorter, six-man injury report for Sunday's game. Washington lists offensive lineman Dave Fiore (knee) and tight end Zeron Flemister (ankle) as questionable. Cornerback Champ Bailey (wrist/shoulder), defensive tackle Jermaine Haley (hand), wide receiver Taylor Jacobs (abdomen) and linebacker Antonio Pierce (ankle) are all listed as probable