A two-time captain at Maryland, Vellano started at both defensive end and tackle over his final three seasons. Vellano enjoyed a sensational season as a junior when he recorded 94 tackles and was named All-American and first team All-ACC. He followed that with 61 tackles and six sacks as a senior while repeating as a first team All-ACC selection. Vellano's father, Paul, was also an All-American at Maryland.
Since the loss of Vince Wilfork and Tommy Kelly, Vellano has stepped in and has helped anchor the defensive line. Get to know the Patriots defensive lineman in this edition of 'Inside the Helmet'.
What was your first impression of Bill Belichick?
I was struck by the way he's just all about football. He doesn't care about what you did before or how you got here. Just hearing that out of his mouth the first day or two I was here really stuck with me.
What was your first football memory?
It was me, my dad and my brother all going to practice. I just remember getting dressed before we left the house and going over together.
What was your first big play?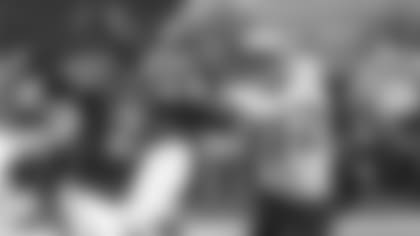 I don't really remember any specific play but I do remember my second year playing Pop Warner we won the Super Bowl for our area and went 11-0. That was the first team I can really remember.
Who was your first football idol?
I didn't really have any one specific player I liked. I just liked everybody.
I worked for my dad. We do construction and construction supplies and my brother and I have always helped him out since we were kids. Lot of loading trucks and helping out.
It was a GMC pickup truck.
What was your first apartment?
It was at Maryland in the dorms - that was the first place I lived by myself. R.J. [Dill] was one of my roommates. There were six of us but it was still pretty cool.
Do you remember your first time on a plane?
We went down to Florida and went to Disney. Great trip.
If you could do anything that you can't do now what would it be?
I'm not a good dancer so I'd love to be a better dancer.
If you could trade places with anyone for a day, who would it be?
If you could play any character in any movie, who would it be?
Probably Rocky Balboa. I'm a big Rocky guy.
If they made a movie of your life, who would play you?
Definitely [Sylvester] Stallone.
What would you be doing if you weren't playing football?
I'd probably be working for my father doing the construction stuff. My brother does too so the whole family is involved.
What's your favorite TV show?
I'm a big "Seinfeld" guy.
What are some of the artists on your iPod?
I listen to rock and rap. A little AC/DC, Guns N' Roses and then some rap stuff. Some 50 Cent.
Do you have any nicknames?
They call me Meatball here. The weightlifting coaches made it up and it just stuck.
What's your favorite meal?
What's your favorite vacation spot?
Florida. We always went down there and it's always great.
If you were granted three wishes, what would they be?
That's tough. I'll tell you, I'd love to have Vince's [Wilfork] strength. He's a strong man. Then maybe grab a few more wishes.