Zoltan Mesko was born in Timisoara, Romania in 1986 and his family moved to the U.S.A. and settled in Twinsburg, Ohio. Mesko earned a football scholarship to the University of Michigan where he became the first special teams player to be elected team captain and in 2010 was drafted by the New England Patriots in the fifth round.
What was your first football memory?
It was actually my tryout for the varsity team, which happened in eighth grade. I just kind of went out there. It went well. I actually tried out for kicker first. Punting wasn't part of the story yet. That was it, my first football memory.
How about your first car?
Toyota Corolla. I drove that until late last year.
When was your first time on an airplane? Was that coming to the U.S from Romania?
No, it was going to the Black Sea on vacation. It was cross country.
What was your first pet?
Parrot. I gave up within two days and my dad ended up taking care of it. So much for responsibility.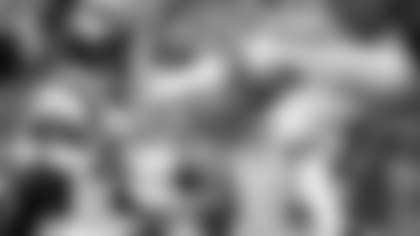 If you could do anything that you can't do now, some talent you don't have, what would it be?**
Probably play golf a little better, because it will serve me until I'm 80, until my hip pops out.
If you could trade places with anyone for a day, who would it be?
Nobody. Well, maybe a rock star. Maybe Bon Jovi. He's pretty cool. But it has to be a concert day, where I could crowd surf a little bit.
If you could play any character from a movie, who would you choose?
It would probably be any of the roles Jim Carrey has played. I'm that type of goofy. Or I could do Sacha Baron Cohen.
Favorite TV show?
I don't watch much TV lately. I was a big Office fan.
How about a movie?
Either Forrest Gump or Shawshank Redemption.
Do you have a nickname?
Zolly. That's an old-school one.
Favorite vacation spot?
Anywhere the water is Caribbean blue and it's all-inclusive.
Favorite meal?
I like a good steak dinner.