St. Augustine, Fla. - You could say the Philadelphia Eagles are tired. Sure, it's their first time through the experience in 24 years. Doesn't matter. They're tired of the Super Bowl hype and these story lines. They're tired of hearing they can't win without Terrell Owens. Tired of the redundancy of reporter's questions. Tired of giving the same answers to those questions. Tired of explaining that they did win 13 of their first 14 games and actually have a shot at winning the Super Bowl.
Today, more than any other, it seemed like the Eagles have moved past the point of enjoying Super Bowl week and want to play football. They really just want to play.
"Absolutely ready," said Dorsey Levens, one of five Eagles with Super Bowl experience that totals seven games. "We had a great week of practice last week. I think the only thing this team is disappointed about is that we couldn't play last week. We were ready on Sunday. … Absolutely. Yeah. Tired of doing interviews, tired of being in this hotel. We just want to go out and play this game and get it over with."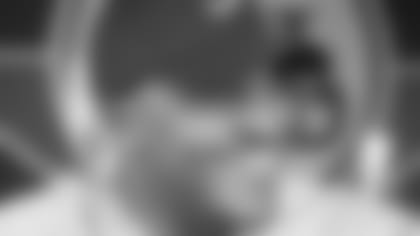 ]()Oh yeah, that game. When it comes to the game and their chances on Sunday, the Eagles are a confident bunch. And don't tell them that they don't belong.
"You know how I feel," defensive tackle Corey Simon said. "That's a ridiculous question. I know we belong here. Look at our record. Look at what we've been able to do over the last five years. This team definitely belongs here."
The Eagles point wholeheartedly at their success. At 48-16, they share the NFL's best record with the Patriots over the last four seasons. During that span, the Eagles have more appearances in the playoffs and the conference championship game (both 4) than do the Patriots (3). Andy Reid has more wins (66) than any other head coach, slightly edging Bill Belichick. It's also Reid who has the highest winning percentage of any active coach, winning 64.4 percent of his games since he took over for the 1999 season.
As much as any Eagle, Levens has Super Bowl perspective. The 11-year veteran has played in two Super Bowls as a member of the Green Bay Packers, winning 35-21 over the Patriots in 1996, only to return the following year as 14-point favorites before losing 31-24 to the Denver Broncos in Super Bowl XXXII.
"We're not the favorites, not that it really matters," said Levens. "I was a 14-point favorite in Super Bowl XXXII and we got our tails kicked. You take that with a grain of salt and you move on. The bottom line is you have to play that game."
A reporter asked linebacker Jerimiah Trotter Thursday if, deep down, he really felt like an underdog?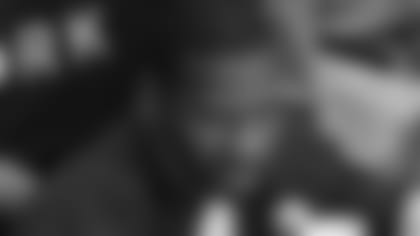 ]()"No," replied Trotter. "Because all year, no one expected us to get to this point. Especially when we lost T.O. The only thing that matters is what we think. That's the way we approached the situation all season long. We know what type of talent we have on this team. We can compete with anyone."
Simon assessed the situation this way: "We really believe that you all believe that we're an underdog."
The guys wearing sunglasses in the darkened backrooms in Las Vegas have the Eagles as seven point underdogs. Of course, it's the Patriots who have won two of the last three Super Bowls and are making their third appearance since 2001. The Eagles have had their success, but it's all marked with the asterisk that signifies regular-season wins. Until two weeks ago, they hadn't been over that hump.
Now that they're here, the loose, relaxed and confident Eagles are turning a blind eye.
"I don't watch a lot of TV or read the papers a lot, but apparently some of you guys don't think we belong," Levens said. "That doesn't bother us one bit. If anything, it just motivates a lot of guys on this team. When it's all said and done, and that ball is kicked off Sunday at 6:27 p.m., all the stuff that was written and said doesn't mean a [darn] thing."
The Eagles have been developing an underdog complex since the injury to Owens on Dec. 19, at which point many wrote them off as non-contenders. After a 13-1 start to the season and home field advantage secure, they lost the final two games of the season while playing many reserves against St. Louis and Cincinnati. After a bye through the first round of the playoffs, they proceeded to defeat Minnesota and Atlanta at home without Owens, giving the city of Philadelphia its first Super Bowl berth since 1981.
"When T.O. went down, our season was over with," Levens said. "That's what everybody was saying. Then last week, we can't stop Michael Vick. We were ripe for the picking the last two games and weren't supposed to win. That's it. The only thing that matters is what we believe in that locker room. We don't care what anyone else thinks."
As of the conclusion of Thursday's player access period, the Eagles have spoken their last words regarding Sunday's game. There's not much left to be said anyway.
"We're ready to play," safety Brian Dawkins said. "That's the bottom line. When we got here, we didn't know what to expect, Andy did a great job of preparing us. Like from yesterday on, was when you came back in to what you have to do. We're definately confident that good things are going to happen."