CANTON, OHIO - It started, of all places, in the posh, exclusive setting of the Kentucky Derby, during the long interludes between races on a festive first Saturday in May in the early '90s. Bill Belichick and Jimmy Johnson befriended one another that afternoon at Churchill Downs in Louisville, because what else was there to do for a pair of veteran football coaches but to talk shop in the middle of the NFL's offseason? Mint juleps or no mint juleps.
"We really struck it up when he was in Cleveland and I was in Dallas, and we ran into each other at - I don't know what they even call it - maybe 'Millionaires Row' at the Kentucky Derby," Johnson recalled two weeks ago in Canton, where he served as the presenter for Miami Dolphins star Jason Taylor's induction into the Pro Football Hall of Fame. "It was my first time at the Kentucky Derby and I'd never experienced any of it before. But it was so boring, because there was so much time between every race.
"I remember Bill and I standing outside in the same area, and we just kind of gravitated toward one another while we were killing time. We started talking football, of course, and we struck up a friendship right there."
From the vantage point of roughly 25 years later, Johnson remains well positioned - on the inside rail, you might say - to judge Belichick's full body of NFL work as a head coach, deeming him the greatest practitioner of the craft in the league's nearly 100-year history. Johnson, the former two-time Super Bowl-winning Dallas coach who is now a longtime NFL analyst for Fox, is unequivocal when asked to assess Belichick's place in the game's coaching pantheon. And the story has remained the same for several years now.
Johnson said it loudly and clearly in the run-up to last season's Super Bowl in Houston, and for that matter, long before New England's historic comeback victory over Atlanta earned Belichick and the Patriots their fifth Super Bowl title in a 16-year dynastic run.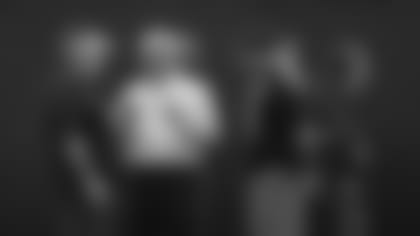 "He's the best ever, and I made that statement before the (Super Bowl), but I also made that statement a year ago and two years ago," Johnson said. "It's not something I just recently decided. Having watched Bill over the years, it goes all the way back to Cleveland, when we first met and built a relationship.
"He covers all the bases. He's very thorough. He approaches the job in a way that every coach should envy. And one thing about his teams, they're always better prepared than their opponents. And that's because of him."
Johnson is well aware Belichick's five Super Bowl wins as a head coach sets the standard in the NFL, and trails only coaching icons such as Curly Lambeau and George Halas in terms of overall league titles won (six each). With eight more victories, a near-certainty in 2017, Belichick will move past Cowboys legend Tom Landry - the man Johnson replaced - and ascend to third place among the NFL's career wins list with 271, trailing only Miami's Don Shula (347, Johnson replaced him, too) and Chicago's Halas (324). New England this season seems a mortal lock to log its 17th consecutive winning season, which would represent a post-NFL-AFL merger record, and tie the Colts (2002-2010) and Cowboys (1975-83) with a record ninth consecutive playoff berth.
But the accumulation of statistical heft and accomplishment aren't the measure of Belichick's coaching prowess that Johnson likes to dwell on. On offseason fishing trips that the two have taken in past years from Johnson's home in the Florida Keys, the depth of Belichick's obsession with his craft struck Johnson early and often. Clearly these were not leisurely days on the water, in search of big fish and shared friendship. They were tutorials of sorts. More like floating coaching classes interrupted by sporadic casting and reeling.
"Obviously people know I love to fish and I'll have a cold beverage every now and then," Johnson said, chuckling at his own understatement. "But I was always almost amused at Bill, that he'd always come down there with an agenda.
"One year he wanted to talk about evaluating talent and the draft, and he started naming some of the offensive linemen I had drafted in Dallas who actually didn't make our team, because we were so talented. He named off a couple players I had honestly forgotten about. That's how prepared he was for that agenda."
He's the best ever, and I made that statement before the (Super Bowl), but I also made that statement a year ago and two years ago.
Like Johnson during his Cowboys (1989-93) and later Dolphins tenure (1996-99) as head coach, Belichick with the Patriots serves as his own de-facto general manager, and that too required an on-the-water course instructed by a peer who knew what it was like to run a team's entire personnel operation.
"The next year he comes down and he wanted to talk about doing contracts, and how to handle players in the last year of their contracts," Johnson recalled, placing it right around the time Patriots cornerback Ty Law was entering his contract season of 2005. "So we dove into that for a while and I told him how I had handled those situations. So not only did we have a friendship that we enjoyed, where I might have wanted to go out and fish and drink a beer, he wanted to go out and talk football and cover some more ground.
"But obviously I enjoyed it as well, because there was give and take. I would maybe bring up a topic that would strike a nerve and he could go on to talk about it. But we would interact and we both could relate to some of the same issues. At one time, we enjoyed similar success, with similar experiences like winning back-to-back Super Bowls. But now he's bypassed that by far in recent years. Everyone else is looking up at him."
It's not a perfect fit chronologically or factually, but in essence Johnson and Belichick took over franchises roughly a decade apart (Johnson in Dallas in 1989, Belichick in New England in 2000), and built similar powerhouse programs in which they became the nexus of everything that unfolded. In Johnson's case, it was his first crack at the NFL. In Belichick's, it was his second shot, after his five-year, largely unsuccessful stint in Cleveland (1991-95). Little wonder they bonded, seeing the game and their experiences through similar eyes. There are some echoes to their NFL stories.
"Bill really loves evaluating players," Johnson said. "He loves the talent part of it, accumulating talent and bringing out the best in the people's he got. I think he enjoys building a team as much as he does coaching a team. And I enjoyed the same thing. I can relate to some of the problems he might have because I went through some of the same things. That's how we relate so well with one another. I don't know how many years it's been, but we've stayed in contact, we visit some in the offseason and we've built up a friendship."
Johnson never tires of reminding people that when he entered the league with Dallas, trading between teams was nearly a lost art, even at draft time. Standing pat was the league-wide group-think. But he executed several deals with Belichick's Browns, and eventually became known as one of the league's most active wheelers and dealers, helping kick start a trend that continues today in the NFL.
"People don't understand, teams didn't trade much back then," Johnson said. "There was no fantasy football. We ended up making trades because Bill was the only guy who would trade with us. When I was in Dallas, we had 51 trades, and that was more than the entire league put together at that time. To give you an example, the New York Giants in a five-year period made exactly one trade, and that was with me.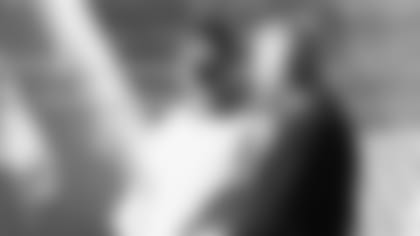 "People look at now a days and say 'They ought to move up to this round or down to this round, or trade this guy, trade for that guy.' That didn't happen back in those days. It's something that's commonplace now, but not then, and I'll always remember that Bill wasn't afraid to deal."
Belichick's methods in New England have mirrored Johnson's on that front, with the Patriots always among the most willing trading parters, both during the draft process and otherwise. No one will ever accuse Belichick of being gun shy when it comes to making moves and trying to maximize his personnel capital.
"Teams always say we're going to take the best player available in the draft and you've heard that phrase so many times," Johnson said. "Well, I say, what if my pick's coming up and I don't like the best player available? What if I want somebody else? If that's the case, I want to move out of that pick. So it comes down to looking at talent, and Bill can do that better than any one."
Johnson's other notable influence and impact on Belichick's personnel philosophy was to make him aware of how important it was to find the right players for what is being asked of them, not just the most talented players. Talent wins in the NFL, true enough. But talent is not the end all, be all. Far from it.
"Something that really stuck with Bill from our talks is that I wanted players who fit my system, and who fit my personality, guys I wanted to coach," Johnson said. "I would identify those players, not only the draft picks, but free agents. And I think he's done the same thing. You want the guy you really want to coach, because you're going to be seeing him every day. If you don't like how he acts before you take him, you're going to grow to hate him when you have him.
"A lot of coaches in this league they look at the New England roster and say, 'Gosh, that guy was just average for us. But he's a great player with Bill Belichick.' Or vice versa in that there are some great players for other teams who might not fit into the Patriot Way. So I think that's one thing that both of us felt strongly about, bringing in the right kind of players who fit your system, your program, and your personality. You need to have guys you want to coach."
Johnson only had the limited "Plan B" free agency to contend with during hid Dallas era. By the time he reached Miami, there was full blown free agency and a salary cap, and the job of coaching and being your own GM grew exponentially harder, perhaps one reason his Dolphins went just 38-31, with just two first-round playoff victories in four seasons.
"The job is almost overwhelming, and obviously you've got to have the right kind of people assisting you and helping you do it the right way," Johnson said. "And Bill does. But there's very few in the NFL, and very few that's been in the NFL who can do all the jobs that he does.
"I'll just say one more thing about Bill Belichick: He's the best."