Joey Porter's loose lips may add some spice to this otherwise nondescript game, unless, of course, the New England Patriots choose to ignore him.
Miami's veteran linebacker provided bulletin-board material by derisively labeling Matt Cassel"a backup" quarterback and suggesting "it shouldn't be that hard" to beat the Patriots without Tom Brady.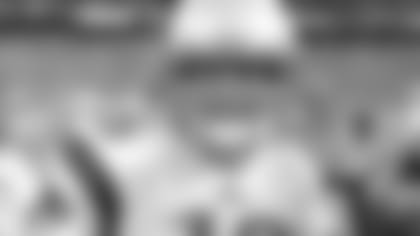 ]()New England will host the winless Dolphins on Sunday afternoon.
"It'll be good to go out there and get our first victory," Porter said Wednesday.
Cassel took the high road Thursday.
"Everybody is allowed to have their own opinion," he said. "I respect him as a player. I think he is a great player. That is the NFL. Everybody is going to have an opinion and you just have to go out there and play.
"That's just part of it. It's just a little smack talk. That's OK."
Cassel has more important things to worry about this weekend, such as continuing his development within the system as Brady's replacement and helping the Patriots improve their red-zone offense, which scored only one touchdown on five attempts last week against the Jets.
"We're focusing on all aspects of the game," Cassel said. "The Jets did a good job of keeping us out of the end zone this week. Hopefully, we can go in there this week and score some more touchdowns."
Admittedly, Cassel is more at ease now that he's gotten his first NFL start out of the way. He now understands where he fits in the offense and is expecting to communicate more fluently with his teammates Sunday against the Dolphins.
"Everything was new last week to a certain extent," he said. "This week, you kind of have a better basis of what the role is and how to approach it. It's a little bit more comfortable this week then it was last week."
Cassel already has a solid relationship with his running backs, who combined to rush for 104 yards last week and also contributed in the passing game – particularly Kevin Faulk, who caught four passes for 50 yards.
"We have been blessed to have five or six great running backs on this team," Cassel said. "They will continue to be a big part of the game plan. Hopefully, they can keep running the ball like they have been and continue to give us a boost."
Touching on a subject first discussed by head coach Bill Belichick earlier in the week, Cassel acknowledged his off-the-field interaction with Brady these past two weeks and hopes to continue seeing the two-time Super Bowl MVP at team meetings.
"I've leaned on him through my career so far and I'll continue to do that," Cassel said.
Cassel also thrives on the support of his other teammates, who also brushed off Porter's colorful remarks. Not even safety Rodney Harrison, who often revels in the audacity of others, would take the bait Thursday.
"The great thing about football – the great thing about sports – is that you get an opportunity to prove it," Harrison said. "It doesn't matter what I say, what he says, or anyone else in this league says. You have an opportunity to prove it, and just prove it on Sunday. Talk is talk. Just prove it.
"It's Joey being Joey. He's a great player."
Patriots' running backs Laurence Maroneyand LaMont Jordanmissed their second consecutive practice Thursday. Maroney is battling a shoulder injury sustained in last week's win over the Jets while Jordan is nursing an injured foot.
Wide receiver Kelley Washington(ankle) and linebacker Eric Alexander(calf) also missed practice for the second day in a row while nose tackle Vince Wilfork was listed under the "limited participation" category with a back injury.
Team owner Robert Kraftis impressed with Cassel's performance through the first two games of the season and is equally enamored with his backup quarterback's toughness.
"He has a little edge about him, too," Kraft said Thursday, recalling a minor scuffle between Cassel and linebacker Mike Vrabelduring training camp. "I happened to watch a practice and a defensive player – and this was before the changing of the guard – gave him a real shove and he got quite upset and protected himself. He showed some moxie and that's good for all the fans to know. We have a good, solid guy there."
Cassel subbed for Brady in the Week 1 victory over Kansas City and will make his third career start – and first against Miami – on Sunday at Gillette Stadium.
"In any of our businesses, we try to have a system and something in place that allows interchangeable parts," Kraft said. "We hire people that are good at what they do and I think we're privileged to have the best people doing it. We'll see what happens this weekend."
The key to stopping Miami's offense starts with the running game, where veterans Ricky Williams and Ronnie Brown have combined for just 100 yards through two weeks. "That's one of the toughest challenges," Harrison said. "The tight ends are leading their team in receptions, but those running backs – that 1-2 punch – they're very difficult to deal with. We got to stop that running game." At 5-10 and 230 pounds, Williams is more of a power back while Brown brings an element of finesse to Miami's rushing attack. "Both of them have speed and both of them give great agility as well as power," Harrison said. "I think Ronnie is more of a wiggle guy. You really have to break down on Ronnie because he can give you a wiggle and lose you – similar styles, but a little different." … The Dolphins did not list any players on their participation report.