TAMPA – The Florida sunshine was a little more intense Thursday; practice, less so.
That's not unusual for a day-before-a-game workout, which is typically a walkthrough without pads. However, to take advantage of the combined sessions between the Patriots and Buccaneers, players on both squads wore shells and helmets for today's practice.
Such was the case as well when the Saints and Patriots held joint practices earlier this month, because there is a little more action in these combined sessions.
"Today was a little bit easy; yesterday was kind of hard," admitted tight end Aaron Hernandez. "When you have pads on it gets physical and it's the NFL. People know how to use their pads. It was a good practice, a good way to learn a little bit and get some competition against another team."
"We have some specific situations that we want to get covered, offensively, defensively and in the kicking game – a little more emphasis on those today than yesterday," explained head coach Bill Belichick.
"Yesterday was more kind of the core stuff: first, second and third down. Today we'll work on some specific situations: end of game things, kicking situations that might only come up once or twice a season, but we work against those things against each other. But we know what we do, so, if you work against another team, you see a different play or a different defense or a different punt rush or whatever it is, so it just makes you better prepared for those situations whenever they come up because they're so critical when they do happen."
"Getting used to the heat," added Hernandez, the Connecticut native, who played collegiately at the University of Florida. "Kind of like the weather of north a little bit better."
"I think we got a lot done, offensively and defensively," offered defensive tackle Vince Wilfork. "Being down here, being able to practice in this heat – because we're going to be playing a lot of 1 o'clock games, and it's going to be kind of warm – it was good for our team to be down here playing against an offense that loves to run the ball, that's big, that's powerful, strong, physical. Hopefully we can carry it over tomorrow in the game."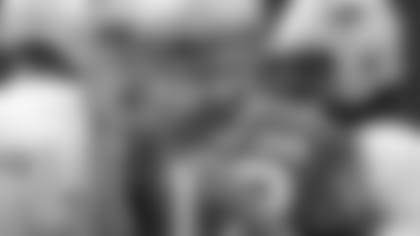 Knowing they'd have these past two days of practices with the Bucs, the Patriots didn't dress 28 players – including QB Tom Brady and many of his fellow starters – on Monday night for the second preseason game against the Eagles in Foxborough. That number should drop considerably Friday in tune-up contest number three here in Tampa.
"We'll see when we kick off," Brady stated, "but the goal is to be ready and prepared when we need to be. Coach Belichick has been through this quite a bit and so have I, so I'm sure when the time comes to play, we'll be as prepared as we can possibly be."
While Brady will almost assuredly see action, it's less clear if wide receiver Wes Welker will. He practiced in full pads on Wednesday, but was reduced to being a spectator in a t-shirt and shorts on Thursday. Walking off the field after today's practice, he didn't appear to be limping, nor did he have any obvious physical limitation of any kind. Welker and 10 other teammates did not practice Thursday.
Hernandez was among those who did not play Monday versus Philadelphia, but he sounded as if he expects to contribute Friday in Tampa.
"I'm sure we'll do a little bit of throwing," he said, smiling.
Several Patriots defensive rookies have been getting valuable first-team opportunities this summer, including first-round picks Chandler Jones at defensive end, linebacker Dont'a Hightower, and this week in Tampa, safety Tavon Wilson has been taking the place of injured Patrick Chung.
All three are drawing positive reviews from teammates and coaches alike.
"Those guys work very, very hard. Everything you ask of them, they've done. We can't ask anything more from them," Wilfork commented. "They approach it like a profession, they take the criticism – whether it's from certain players or the coaches – they take it, they learn, and they try to get better, and that's what we need. All of them show signs that they can help this football team. That's exactly what we want."
"Tavon has flexibility, position-wise, to give himself more value to the team, and he's learning the system," added cornerbacks coach Josh Boyer. "He's done a good job there. He's worked hard, stayed extra, spent extra time in the classroom. The good thing with Tavon, if he makes a mistake, he usually corrects it and we're able to move on from that."
Defense developing identity
New England's defense was one of the lowest ranked in the league in 2011. There's almost nowhere to go but up, and with additions like the aforementioned rookies, the Patriots expect to do just that in 2012.
"I'm very confident in what we've been doing, the way we've practiced, the things we want to do and the communication that we've been having," Wilfork declared. "I'm happy with where we're at, but we can get better. But it's starting to come together. Guys are starting to understand how we need to rush. Now that we're way deep into camp, we should have a good, good idea of what we have, the moves that we like, some things we don't like, what we need to work on, and what we're pretty good at."
Will the defense be good enough by the regular season opener, just two weeks from now?
"We have to," replied Wilfork. "We're going into the third [preseason] game and everything has to be gelling. Everyone treats it as a regular season game. We definitely need it, but going into the game, I feel very confident. Health is everything. Being able to practice at a high level and play at a high level and come out healthy, that's our goal."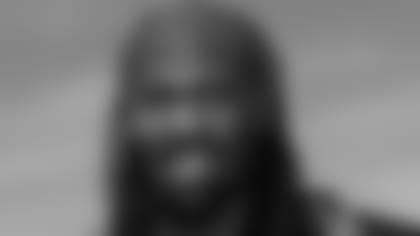 Linebacker Brandon Spikes has been on and off the field this summer as he battled lingering injuries, but seems to have stabilized and has been a regular presence in the middle of New England's base defense of late.
Asked Thursday where he sees he needs the most improvement, he gave an off-the-field answer.
"In the film room. I have Pepper [Johnson, the linebackers coach] now, and he's on me about being the best player I can. Take the smaller things and being a better player. I have certain stuff that God gave me, instincts and stuff like that, but just taking the smaller things. If I want to be one of the best I have to put in the work. So that's the main thing."
Spikes added he's learning by example from his teammate in the linebacker corps, notorious film junkie Jerod Mayo.
"Oh, man, tons. He's a savvy vet. That's why he's a Pro Bowler every year. He plays at a high level. He sits in there dissecting just finding anything he can use against an opposing offense."
Running back Stevan Ridley looked like he suffered a serious knee injury in practice last Thursday, but after missing just one practice, he played a few snaps in the second half of Monday night's game against the Eagles.
"You have to battle through adversity. If the leg's not broken and hanging off, you have to be able to roll," said Ridley after the last two practices here in Tampa. "This team is depending on your to get out there and do your job. I'm not trying to miss any more than I have to and I'm trying to be on the field as much as I can. You have to get out there and tough it out."
Kickoff of next Wednesday's Patriots preseason finale has been changed. New England and the New York Giants will start at 7 p.m., a half-hour earlier than originally scheduled.
For more details about Thursday's joint practice with the Bucs, please visit the PFW blog.