For Julian Edelman, work is a passion. The early-morning workouts during the offseason, staying late after practice and everything in between are all part of the grind, ensuring that he is the best he can be. 
But in a new commercial, we know he does it "for the love of the work."
Julian stars in a new spot for Samsonite's #WorkNotWork campaign, which acknowledges that for many a job isn't just a job. For lots of people, like Julian, a job is a way to follow your dreams. Julian is featured in his own video, as well as another with Insanity Fitness Trainer Shaun T and Top Chef Winner Kristin Kish. The videos show the pros going to work and preparing in style with their Samsonite business bags.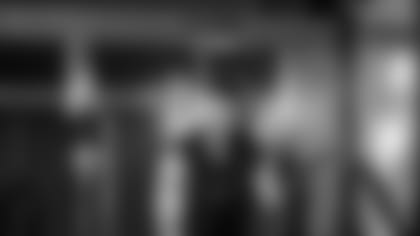 Patriots Nation knows that Julian is always dapper for road trips and red carpet events, and now he has a bag to match. The video shows Julian putting in a typical day's work, from running sprints to laying it out for catches on the field. 
Truth be told, the video is perfect to get Patriots fans excited for the season. We can't wait to watch Julian get to #WorkNotWork.
You can check out Julian's video with Samsonite below.