Saturday, Jan 26. It's the day before the team arrives in Atlanta. We're down early to make sure we're ready when they get here. For the content team, home will be the Rialto Center for the Arts, part of Georgia State University. It's a beautiful theater and performing arts center in downtown Atlanta. We picked this spot because it's right around the corner from Sidebar, where we'll be producing Patriots Right Now every day.
Sidebar is just that, a bar on a side street. It's also right across the street from the courthouse, hence the name. But it will be more than a bar for us. For the next six days we'll be pumping out content from our makeshift set there. We'll bring you the Patriots Send-Off Rally Sunday morning and then we'll be live when the team hits the ground in Atlanta later in the afternoon. Our studio hosts Megan O'Brien and Andy Hart will guide you through the day and the rest of the week. The highlight will be a live show every night starting Tuesday from 7-7:30 pm with guests, features, analysis – you'll feel like you're here.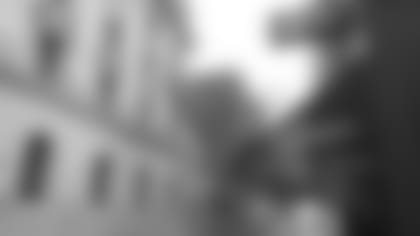 Throughout the day there will be plenty of other content. We'll have a live stream from Opening Night, Monday night. Opening Night used to be called Media Day. It's where all the players, coaches and media congregate in one place in a loose atmosphere. Pretty much anything goes when it comes to interviews and who might be doing the interviewing. Kids, actors, promotors … it's kind of like a bazaar with cameras and microphones. That will come to you from the State Farm Arena where the Atlanta Hawks play.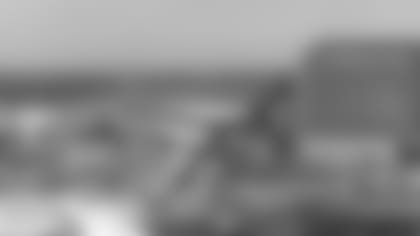 We'll also be live at all the Patriots media access events Tuesday, Wednesday and Thursday and the Patriots Rally on Saturday at Centennial Park from 1-2pm. And for you PFW in Progress listeners, we'll be live for two hours Monday through Friday (with cameras!). Heads up! We've changed the name to Patriots Unfiltered. That's right, same show, new name. In case you haven't heard Patriots Football Weekly's last issue will be printed after the Super Bowl so we figured now is the time to make that name change. It was a great 24-year run for PFW and here's to it going out with the best possible story.
Beyond all the live stuff, we'll be producing gigabytes of on demand content. Social media is probably where you get most of your digital information so that's where we'll be, on the various Patriots accounts. It will be a firehose of stuff so get ready to scroll.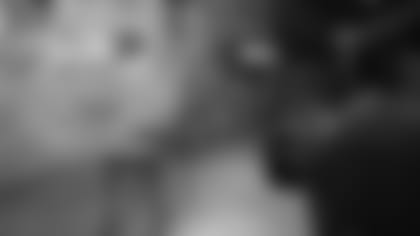 But now it's back to work. There's lots to set up before the team arrives and none of it could have been possible without the Patriots IT department. Specifically, Brian Bennett, John Gonsalves, Scott Johnson and Rick O'Hare have been awesome, getting here early to make sure we have connectivity, equipment, printers – and that everything works. All we have to do is sit down and plug in. Also couldn't have done this without the guys from Comcast. I'm told they basically did a job that would typically take a month and got it done in four days.
And then there's all the furniture. Bret Hartley has been on the ground setting that up – twice – after our first location fell through. Again, we get here and it's done. I even see a Pepsi fridge which I'm sure he's going to stock up. I don't know how he did it while also getting things ready at the team hotel for the people who really count.
It's going to be a great week, a super one if you will. LFG!