For the second year in a row, head coach Bill Belichick cancelled Thursday's final mini-camp practice, presumably because he was pleased with the progress his players had made as a group during the spring organized team activity sessions (OTAs) and the two mini-camp workouts this week.
On what turned out to be the final day of Patriots mini-camp, both Robert Kraft and Tom Brady spent a few minutes chatting with reporters on Wednesday afternoon.
Naturally, the discussion was dominated by Tim Tebow talk.
The owner stressed, as he always does, the need for "quality depth management" as a reason for signing the free agent QB Tebow, but also cited his personal feelings as a factor.
"[P]ersonally, having Tim Tebow on this team, he's someone who believes in spirituality, he's very competitive and works hard and has a great attitude and he's a winner. Having him as part of our franchise is great," said Kraft, "but he has to compete just like anyone else. We're blessed to have a lot of people like that, but the fact that spirituality is so important to him is very appealing to me.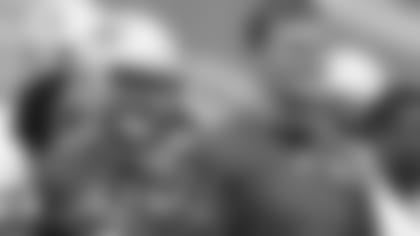 "Every interaction I've seen and watched, whether he's in college or when I met him in the draft process, he handles himself in a first-class way. I don't know anyone who has ever said anything that is not positive about him… people who are objective."
That last qualifier is important to note because Tebow (who'll turn 26 in August) has more than his share of detractors who believe he is unsuited for quarterback play at the NFL level. Kraft does not appear to be one of them, as he revealed that he was part of the decision to bring the polarizing player on board. Although, the thought of taking Brady off the field in exchange for Tebow is not one the owner wanted to consider when the question was directly asked of him.
"[W]e have the greatest quarterback of all time on our team and every time he has the ball in his hands, we have a chance to do something great. Nothing has changed in that regard for me.
"[L]ife is about collecting good people around you who you like to have with you and who want to win. I think [Tebow], like many of our other players, falls in that category," added Kraft. "You can't have enough good people around you. He has the added dimension of spirituality being so important to him and that personally appeals to me a lot."
Brady insisted "it's been a fun couple days," and that he's "excited to have Tim" as a teammate, but was less inclined to gush over the move.
"My reaction is very much like everyone else on the team: just trying to focus on what I need to do and what I need to do to be a better player," said Brady, "and certainly any time a new teammate comes in, you welcome them, try to do whatever you can to help them fit in and understand what we need to do."
Does helping a teammate "fit in" mean having to come off the field during a game?
Brady answered that he had "no idea" how he would react to such a move, adding, "That's a very hypothetical question. Maybe we'll deal with it if it happens."
If and when that happens, it won't be for at least the next several weeks. With the cancellation of mini-camp today, the Patriots are now free until late July (most likely Thursday, the 25th), when training camp begins.
Kraft, for one, can't wait for the 2013 season preparations to resume.
"It's going to be tough getting to the end of July," he lamented. "I'm just really excited for this season and excited about the team we're building."