With a dozen training camp practices and one preseason game in the rearview mirror, the Patriots roster is starting to take shape.
Uncertainties remain due to injuries along the offensive line and the potential pursuit of big-name veteran running backs who remain free agents. It's unclear if/when offensive lineman Mike Onwenu (PUP) and Calvin Anderson (NFI) will practice for the first time this summer, while the Patriots remain interested in vet RBs Ezekiel Elliott, Leonard Fournette, and possibly Dalvin Cook.
Although roster tinkering could still be on the horizon, the players who are healthy and signed to the 90-man roster are starting to separate themselves. There are a few difficult decisions to whittle it down to 53 players, but given the significant retention rate on defense, there are fewer open roster spots than usual.
In its current state, here are our 35 roster locks for the Patriots: Mac Jones, Bailey Zappe, Rhamondre Stevenson, Pierre Strong, Kevin Harris, JuJu Smith-Schuster, DeVante Parker, Kendrick Bourne, Tyquan Thornton, Hunter Henry, Mike Gesicki, Trent Brown, Cole Strange, David Andrews, Mike Onwenu, Riley Reiff, Davon Godchaux, Deatrich Wise, Christian Barmore, Keion White, Matthew Judon, Josh Uche, Ja'Whaun Bentley, Jahlani Tavai, Marte Mapu, Chris Board, Christian Gonzalez, Jonathan Jones, Marcus Jones, Jack Jones (pending off-field), Kyle Dugger, Adrian Phillips, Jabrill Peppers, Joe Cardona, and Matthew Slater.
There are also fringe roster locks amongst the veterans, such as Lawrence Guy, Jalen Mills, Conor McDermott, Calvin Anderson, Anfernee Jennings, and Mack Wilson, that get you to 41 players. Then, the Pats will have a punter and kicker, and I'm about ready to call rookie WR Demario Douglas a lock. That gets us to 44 players, meaning nine spots are theoretically up for grabs.
After taking in everything there was to see so far this summer, here's a second stab at an initial 53-man roster projection for the Patriots:
Quarterback (3): Mac Jones, Bailey Zappe, Malik Cunningham
I'm on the Malik Cunningham bandwagon. I have no idea what Cunningham is right now, and it might be too early to put him on the roster. Is he a quarterback, receiver, a scout-team QB? Who knows. All we know is that he's a gifted ball carrier whose mobility changes the equation at the quarterback position. For a team starving for playmakers, Cunningham is a dynamic runner, and there's a world where he has his own wildcat package. This offense needs all the advantages it can get, and having a mobile QB for short-yardage situations is a schematic advantage. Mac is the starter, let's not get that twisted, but Cunningham could be Belichick and O'Brien's version of Taysom Hill.
Running Back (3): Rhamondre Stevenson, Pierre Strong, Kevin Harris
Cuts (2): Ty Montgomery, J.J. Taylor
Before you gasp at only keeping three running backs, my sense is that the fourth running back isn't currently on the roster. There's too much smoke around the Patriots adding a veteran back for it not to happen at some point, and we are still waiting for Pierre Strong and Kevin Harris to prove they don't need another reliable option here. As for Montgomery, it wouldn't surprise me if he returns down the road once he's healthy. But you can't rely on him being available, so you must look elsewhere for depth. Taylor is a practice squad guy to me due to his size and will provide another layer of depth there.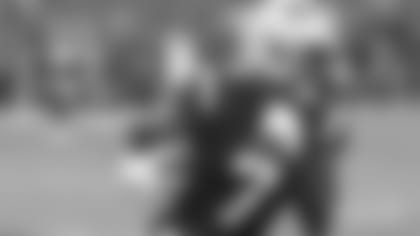 Wide Receiver (5): JuJu Smith-Schuster, DeVante Parker, Kendrick Bourne, Tyquan Thornton, Demario Douglas
Cuts (3): Kayshon Boutte, Tre Nixon, Thyrick Pitts
Why not six receivers?!? Let me explain. At this stage, Douglas is a near-lock. He's a dynamic route-runner who brings a level of quickness and burst that the other receivers don't, and his preseason usage suggests the Patriots know he's good. How good? We'll need a larger sample. The more difficult assessment is with Boutte, who has flashed strong hands and good body control in practice but lacked burst and separation quickness on film in the preseason opener. I'm just not seeing the separation traits necessary to get open at this level from Boutte, and for the Pats to keep six receivers, he needs to make it impossible for them to cut him. The contested, acrobatic catches he's making in camp are fun. But it's not enough right now to earn him a roster spot. We'll see if Boutte can show more burst over the next few weeks. His hands have been a pleasant surprise (he struggled with drops in college).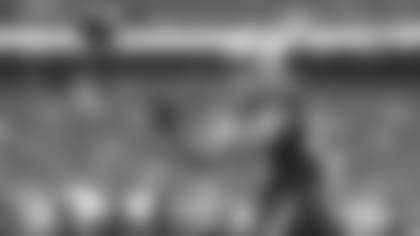 Tight Ends (3): Hunter Henry, Mike Gesicki, Anthony Firkser
Cuts (3): Matt Sokol, Scotty Washington, Johnny Lumpkin
The Patriots get back to carrying three tight ends after carrying only Henry and former partner Jonnu Smith a year ago. With Bill O'Brien back in the fold, the Pats are showing they'll base out of 12-personnel with two tight end. Plus, Firkser is versatile, bringing the option to play him off the line of scrimmage as an H-Back or out of the backfield as a traditional fullback. Sokol has been the best in-line blocker of the group, but Firkser gives them different options, and that's needed given that Henry and Gesicki are specific types of tight ends.
Offensive Line (9): Trent Brown, Cole Strange, David Andrews, Mike Onwenu, Riley Reiff, Conor McDermott, Calvin Anderson, Kody Russey, Atonio Mafi
Injured Reserve (2): Jake Andrews, Sidy Sow, Cuts (4): James Ferentz, Chasen Hines, Bill Murray, Andrew Stueber
Last season, the Patriots only carried eight offensive linemen on their initial roster, so we are one heavy. However, with so much uncertainty surrounding the tackle position, New England maintains their depth for now. It's also tricky to predict Anderson (NFI) and Onnweu's (PUP) status moving forward, so there's admittedly a lot of guesswork here.
Ultimately, Anderson's situation is very uncertain based on everything we know, meaning he could start the season on the non-football illness list. Rookie offensive linemen Jake Andrews and Sidy Sow have struggled to start camp. Maybe those two start to turn a corner at some point, but the Pats don't need Andrews this season with David Andrews, Kody Russey, and James Ferentz ahead of him. Sow is going through it with his transition to offensive tackle, making him a long-term project, who will not factor into the equation this season with Brown, Reiff, McDermott, and hopefully Anderson in the fold. Mafi and Russey have been the best interior backups, and if either keeps the arrow pointing upward, they could give them the option to put Onwenu back at right tackle. Long way to go here, with too many unanswered questions to be certain about a roster projection.
Defensive Line (6): Davon Godchaux, Deatrich Wise, Christian Barmore, Lawrence Guy, Daniel Ekuale, Keion White
PUP (1): Trey Flowers, Cuts (4): Carl Davis, Sam Roberts, Jeremiah Pharms, Justus Tavai
There aren't any major surprises here besides Ekuale edging out Davis and Roberts. Ekuale is sneaky underrated with a full toolbox of pass-rush moves to win one-on-ones on the interior. Davis is a prime candidate to return to the practice squad or shortly after cutdowns once a roster spot opens. Still, he's a two-gapping backup nose tackle, and they need to prioritize upside in other areas over depth behind Godchaux. Roberts loses out because his skillset is too similar to Barmore, Wise, and White's, while Flowers is another stash in that mold. The Patriots have good depth when it comes to 3-4 defensive ends, but I think Roberts is a rosterable player, so I could see him catching on elsewhere. White is an exciting young talent, by the way. He could be an impact guy alongside Barmore for years to come.
Outside Linebacker/EDGE (3): Matthew Judon, Josh Uche, Anfernee Jennings
Injured Reserve (1): Ronnie Perkins, Cuts (1): Olakunle Fatukasi
We're putting Jennings back on the roster after cutting him in our first projection. Jennings is having a good camp. He is a sturdy edge-setter while adding enough first-step juice to win with quickness or speed-to-power, making him a good pairing with Uche to give them an early-down edge defender and a pass-rush specialist. As we've mentioned, Tavai also gives them another body to play on the line of scrimmage as depth. Unfortunately, Perkins got injured in Tuesday's practice and didn't dress for the preseason opener. Hopefully, it's not a serious injury for Perkins, who was having his best camp since being drafted in the third round in 2021. They'll probably find a way to keep Perkins on the active roster if healthy.
Off-Ball Linebacker (5): Ja'Whaun Bentley, Jahlani Tavai, Mack Wilson, Chris Board, Marte Mapu
Cuts (2): Diego Fagot, Joe Giles-Harris
Another position without any major surprises. The big unknown at linebacker and it's somewhat semantics, is where the Patriots will play Mapu. He has repped at several spots from deep safety, nickel, sub-package linebacker, and tight end stopper. I want to see him at the second level of the defense. You all know that. He has the instincts and playmaking speed to be the sideline-to-sideline defender this defense is missing. But the Patriots might view him more in the Kyle Dugger mold, which still takes on plenty of second-level responsibilities while freeing up Dugger to play more deep safety to replace Devin McCourty.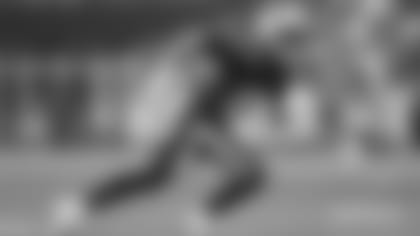 Cornerback (6): Christian Gonzalez, Jonathan Jones, Marcus Jones, Jack Jones, Myles Bryant, Isaiah Bolden
Cuts (4): Ameer Speed, Shaun Wade, Quandre Mosely, Rodney Randle
The big question is Jack Jones's availability with his ongoing off-field issues. If available, Jones is a top-three corner on this team and the best option to play on the outside opposite Gonzalez, with Jon Jones going back to the slot. At this stage, I'm tempted to start listing Myles Bryant as a safety. He still practices at cornerback often, but Thursday night was a tryout for him at free safety, where he played 12 of his 17 snaps. Bryant was the primary centerfielder in New England's dime package with the preseason starting group, wearing some of Devin McCourty's hats by playing post-safety and rotating into low-stress man coverage roles on running backs in cover zero structures. In theory, that'll get Bryant out of challenging man coverage duties against slot receivers, and in more zone coverage roles where his instincts can take over.
The sixth spot is a competition between Bolden and Speed for a developmental corner/core special teamer/kickoff returner. For now, I'm giving the nod to Bolden, who has the speed to carry vertical routes and length to disrupt the catch point. Bolden gives them more size to play on the boundary, which they need, and was one of the nation's best kickoff returners at Jackson State.
Safety (5): Kyle Dugger, Adrian Phillips, Jabrill Peppers, Jalen Mills, Joshuah Bledsoe
At the start of camp, I wasn't sure if Mills and Phillips were roster locks. But you see the value in Phillips's experience and ability to play multiple roles, while the light is now fully on for Mills as he transitions to more assignments on the inside, whether at nickel or as a man coverage option on tight ends. Bledsoe also looks like a player who belongs on an NFL field as another box safety, and he can play special teams while he waits his turn behind the veterans. Despite losing Devin McCourty, the Patriots still have good safety depth.
Coverage Aces (2): Matthew Slater, Brenden Schooler
PUP (1): Cody Davis, Cuts (4): Raleigh Webb, DaMarcus Mitchell, Calvin Munson, Jourdan Heilig
They can't justify carrying all these special teamers. The Patriots have too many other considerations, both now and in the future, to cut talented players for guys who exclusively play in the kicking game. Schooler is the best of the bunch besides Slater. Davis, who suffered a significant knee injury last October, could also come off the PUP list in-season to give them another coverage ace. No disrespect to anyone, but waiving young talent for guys who cover kicks is not an option anymore. There's also a good chance that they'll return some of the cuts on the practice squad, where they can be game-day elevations until roster spots open up.
Specialists: Chad Ryland, Bryce Baringer, Joe Cardona
Cuts (3): Nick Folk, Corliss Waitman, Tucker Addington
Given the draft capital and performance, the rookies have this competition mostly wrapped up. Baringer might've won the job by averaging 50 yards per punt in the preseason opener, while Ryland has a much stronger leg at this stage than Folk and the rookie is accurate enough. It's hard to envision a world where the rookies don't win these jobs, and Cardona's job is very safe.
Last Three On: Kody Russey, Malik Cunningham, Myles Bryant
Last Three Off: Kayshon Boutte, Ty Montgomery, Raleigh Webb
DISCLAIMER: The views and thoughts expressed in this article are those of the writer and don't necessarily reflect those of the organization. Read Full Disclaimer