Think back to grammar school. Can you recall the biggest, heaviest kid in your class?
Good. Now, imagine that child trying to do a back flip.
Well, not if you grew up in Macon, Ga. during the late 1980s and early '90s, because the name Le Kevin Smith would immediately come to mind.
]()His sheer physical stature commanded respect on the playground. Yet, what helped win him friends was his talent for winning back flip contests against the other smaller, seemingly more nimble kids. Even today, at 6-3, 308, Smith has been seen performing the gymnastic stunt with relative ease.
Such athleticism eventually brought Smith to the gridiron, where he first starred at Stratford Academy in Macon. With Smith on the team, Stratford won two state titles. As a senior defensive lineman, he was named USA TODAY's Georgia Player of the Year in 2000 and won All-American honors from scouting services Super Prep and Rivals.com. Smith was also a state champion in track, winning three titles in discus and two in shot put.
As a college freshman in 2001, Smith tore an ACL early on and was red-shirted by Nebraska. Over the next four years, however, he played in every game but one, becoming a stalwart on the Cornhusker defense. The Patriots thought enough of Smith to select him in the sixth round of the 2006 NFL Draft.
Entering his fourth NFL season, Smith still finds himself trying to carve out a niche at a position where the talent ahead of him is prodigious. Starters Ty Warren, Vince Wilfork, and Richard Seymour are all former first-round picks who anchor the three-man defensive line in New England's base 3-4 defense.
In sub packages, established veterans Jarvis Green and Mike Wright often get the nod first, though Smith has seen his production increase each year. What's more, the scheme itself offers one less starting spot for a defensive lineman (and by extension, fewer opportunities to play) than there would be on most other teams that employ the 4-3.
A challenging task, to say the least.
Off the field, Smith enjoys taking on different challenges. Photography and painting are among them.
"I've always loved art, since childhood," he noted.
Some of his acrylic paintings now hang in a hospital in Macon hospital, but Smith says he prefers not to be a commercial artist.
"I just do it for recreation. When I have free time, I just like to lose myself in a piece."
Due to the constraints of his current job, Smith hasn't had much time lately to lose himself in art. It's been several years, he admitted, since he's finished an original.
When he does, unlike most painters, he prefers acrylics rather than oils. And unlike most artists, he is drawn more toward drawings than painting.
Seems Smith has always had a knack for using a pencil. At Stratford, a geometry teacher gave his class a fun assignment: draw up blueprints for a house. So impressed she was with Smith's design, she encouraged him to pursue that field of study.
He took his teacher's advice, enrolling first as an architecture major at Nebraska before changing to construction management. He was named to the Big 12 Commissioner's Academic Honor Roll in 2003 and earned his degree in December 2005.
"I'd always been fascinated with the architecture of historical sites like the Colosseum in Rome," he said, "and it just took off from there."
Today, it's Smith who takes off. Now that he has the wherewithal, he spends his offseasons visiting the places he only once read about in school.
There can't possibly be football here.
Russia looms to the east. Norway blankets the north. Sweden sits to the northwest. To the west, southwest and south lie the inhospitable waters of the Gulf of Bothnia, the Baltic Sea, the Gulf of Finland.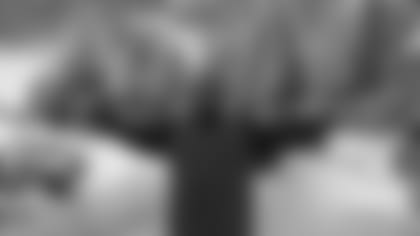 ]()Stuck in between them all rests Finland, population 5.2 million. That's about 1.5 million fewer people than live in Massachusetts, in a country slightly smaller than Montana. The state of Minnesota boasts 10,000 lakes on its license plate – child's play to Finland, home to six times that number.
This Scandinavian land, with its cold, occasionally sub-arctic climate, is ideal for hockey, for sure. Soccer? Certainly. Finland is considered part of northern Europe, after all.
You'd think if any NFL team would be popular here, it'd be the Vikings.
Yet, when Le Kevin Smith visited the country last summer, he was pleasantly surprised to meet several hardcore Patriots fans. How hardcore? They actually recognized him, a relatively obscure, reserve defensive lineman (albeit with a unique name) on a three-time Super Bowl champion team with more than its share of superstars.
He also discovered that American football is growing in popularity in Finland. Smith was already intending to visit Finland with former college teammate Seppo Evwaraye, who hails from the coastal town of Vaasa, when he was contacted by a group that runs a football camp for Finnish youngsters.
The organizers explained that in the past, they've had NFL players work there as counselors and wondered if Smith would be interested. He accepted.
"So, I went over earlier than I had intended so I could work the football camp," said Smith.
While the children were familiar with the basics of football, Smith wanted to get specific with regard to technique. Only one problem: he doesn't speak Finnish. But that proved not to be an issue.
"A lot of people there speak English," a surprised Smith reported. "And the few that didn't, well, I was with my buddy the whole time and his two brothers, so I didn't have any problems."
In addition to working at the camp and spending time with Evwaraye's family in Vaasa, Smith visited the country's capital city of Helsinki, on the south coast.
"It's supposed to be warm. It was warm for about a day and a half," Smith lamented. "Then it rained and was cold the rest of the time I was there. You can't bet on the weather in the summers there."
Despite the dreary conditions, Smith was content in Finland. He raved about the eco-friendly environment ("A lot of trees, tons of lakes"), the laid-back culture, and the unique experiences he shared with his friends.
"You could take a boat ride up stream and get some soup at a restaurant that's on its own island," he recalled, pausing to reflect on the moment. "That was awesome. It seemed like a place where you could just go and relax and not do a whole lot."
Time to relax is exactly what Smith needed after his previous vacation.
Forty-five minutes north of Venice, at the foot of the Dolomite Mountains, rests the quiet, northern Italian town of Sacile. There you'll find homesteads accented by chicken coups, farms, vineyards and (Smith's favorite) plenty of homemade food.
He was fortunate to find such a place to stay when he arrived there in March.
"I went with a friend out of Boston," he explained. "She speaks fluent Italian. Her family lives in Sacile. That was the greatest experience. My highlight was just hanging out at my friend's grandmother's house.
It helped that Smith attempted to speak the native tongue. He's nowhere close to fluent, but what little he learned gave him a more authentic experience.
"I would try to say a couple of things. The longer you're there, the easier it gets to pick up on it. I still couldn't say much or hold a conversation, but if somebody said something, I could kind of understand. My friend was breaking down for me some of the words and the structure of the language. So, I could begin to understand what was being said. But to say something back was a little difficult.
"If anybody can go with somebody who's from there or has family there, you'll have a better experience than if you go on your own. Because you'll get outside all the tourist areas. I'm not too interested in that. I want to go off the beaten path. I want to see what Italians who live there are doing."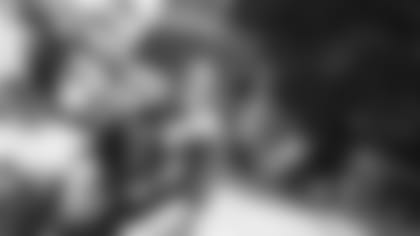 ]()Smith got his wish. Even nearly six months after he returned, a visibly excited Smith ("If I start talking about Italy, I can talk, man!" he warned with a huge grin) recalled the many stops on his maiden voyage to Italy: Milan, Sacile, Venice, Florence, Pisa, Rome.
In Sacile, he ventured up into the Dolomites, where he experienced the shock of extreme temperature change.
"Down at the house, it was sunny, you could wear a t-shirt and shorts, but by the time we got up into the mountains, you could go skiing. I've never been anywhere like that."
Rome offered its own surprises. To satisfy his artistic urges, Smith and his travel partner visited some museums, but it was serendipity that gave them one of their most memorable experiences. While walking down some back streets, in search of nothing in particular, they stumbled upon a few Leonardo da Vinci exhibits that were only on display during the week Smith was there.
"Then we went to the Vatican and the Sistine Chapel, which were my big highlights," Smith continued.
"And to see those hallways. Everyone talks about the ceiling of the Sistine Chapel. But those hallways leading up to it…" his voice trailed off, pausing to reflect on the elaborate, handcrafted tapestries, frescos and works of gold that adorn the seemingly endless labyrinth of rooms and passageways that eventually lead visitors to the "Cappella Sistina" and Michelangelo Buonarroti's neck-craning masterpiece. Both the art lover and the architect in Smith were impressed.
"Then you get to that final section that's still the original work … To me, that's just amazing. That's what fascinates me: having a tour guide and learning the history of all those buildings, how they were constructed, how they were used."
As much as he loved Rome, Florence was equally high on Smith's list. He likened Rome to New York and Florence to Boston.
Smith's memories of Italy are well preserved. With his new Nikon D-40X, he captured some 2,000 pictures there. Still, he felt he only accomplished half of what he could have.
He lamented not having been able to visit any cities south of Rome, saying he planned to chart his next Italian course between Rome and Sicily. Naples, along with the western islands of Sardinia and Corsica, the latter of which is actually French terrain, will be on his itinerary.
Smith has other destinations he'd like to explore, too: the Domincan Republic, Paris, London, Stockholm, perhaps even a return engagement in Finland.
"Now that I've got my passport, I want to start leaving the country more."
With that announcement, a bright, toothy grin appeared on Smith's face.
You almost get the feeling he wanted to do a back flip.