Matt Light is looking forward to getting back on the field. In fact, he's been looking forward to getting back on the field since the very second he went down with a broken leg against the Steelers in Pittsburgh last Sept. 25.
Unlike most serious injuries that land inflicted players on injured reserve immediately, Light's season didn't officially end until he was placed on injured reserve nearly three months later injury on Dec. 22. Over the course of that time both Light, who had started 66 straight games at left tackle dating back to his rookie season of 2001, and the team hoped the offensive line mainstay would work his way back for a late season run and playoff action.
But setbacks and a surprisingly long recovery never allowed that to materialize. As disappointing as the long period of rehabbing and waiting was, Light now says his injury was the perfect example of the unpredictability that keeps the team from issuing much injury information or timetables. And that long period away from his chosen profession has only served to drive New England's most experienced lineman as he continues the rehab process this spring.
"It's been a long time since I've been on the field, so that's motivation," Light said recently following an early morning workout at Gillette Stadium. "It was a rough injury. It's one of those deals, that's why you don't speak about injuries because you don't know how they're going to go. Every case is different. If you put a timeline on it, and don't meet it, it suddenly becomes a catastrophic event. This was something that nobody could have seen coming.
"I would have loved to have been back, for the playoffs or even the latter part of the season, but it just didn't happen. You never know how things are going to go. I really thought I was going to have a great chance of making it back. But it didn't happen"
Now he's turned that hopeful focus toward the 2006 season. Light has remained in New England throughout the offseason continuing to progress through the rehab process.
"It's going well. Right now, we're in the full swing of things – phase two of a pretty intense workout this offseason," Light said with optimism. "I do everything I can do. Right now, I'm feeling as good as I can possibly feel at this point. Not to say that everything is perfect, because if you've been playing football for more than a couple years, usually nothing is perfect. But, it's coming along really well."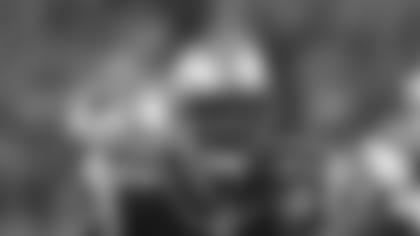 ]()Light, who is listed at 6-4, 305 and has struggled to maintain weight through health issues in the past, claims he's also at his playing weight. Although he did admit he's probably not in true, pads-on football condition.
"Right now I'm the exact weight that I left last season, which is a little odd. I'm not sure it's the best weight [laughs], but it's getting back there," Light said. "I think from a strength standpoint, I've been working in there with Mike [Woicik, New England's strength and conditioning coach] and been able to maintain a majority of that. Getting back to playing strength, and everything else, will be a little bit [tougher]. I'm not putting pads on right now. Once that happens and we get to see how the bullets fly for real, we'll see where I'm at."
And after spending the bulk of last season as an outsider thanks to the somewhat exiled life of injury, Light is also excited to return to an offense that's been injected with youth through the last two drafts. Between 2006 top picks Laurence Maroney and Chad Jackson, and the fact that 2005 rookie offensive linemen Logan Mankins and Nick Kaczur got a boatload of first-year experience, there is certainly an air of increased expectation for the developing offensive unit.
"I think you definitely get excited when you see this. It's kind of like watching all the pieces of the puzzle come together, and you're sitting there saying to yourself 'that looks pretty good. I can see everything forming,'" Light said. "There are always a lot of could-bes and should-bes, and all that stuff, but it does give you some hope. Not to say we don't have guys who can't get it done now, but we picked up some great guys in the draft, some guys on offense who are hopefully going to come in and make a big impact. It is fun when you have a young kid coming in who could potentially break it on any play, likes that, wants the competition, wants to go out there and bust his butt and work hard and potentially score when he wants to. You love to hear that. If we [offensive linemen] can be a part of that and make it all happen, rock on, you guys will have fun writing on it."
And that's something everyone can look forward to.