With the NFL free agency due to open next week with the start of the 2021 league year, there's about to be some significant movement across the NFL. With a projected $60 million-plus in cap space, the Patriots are expected to be active, whether it's retaining their own players or making a splash on the open market, New England's 2021 team dynamics are about to shift significantly.
For that reason it's a good time to take inventory of the top picks being sent to New England in the various pre-free agency mock drafts. The team's needs will undoubtedly start to quickly change next week and that should have a significant impact on the kind of players the Patriots will need to add in the draft at the end of April.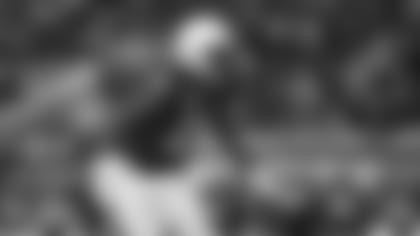 Most Popular Pick: Micah Parsons, LB, Penn State
The most common name on the mock drafts to the Patriots is linebacker Micah Parsons from Penn State and for good reason, the explosive off-the-ball 'backer is considered a top-10 talent and could instantly step into the defense in a way similar to Jerod Mayo in 2008.
Even if Dont'a Hightower returns, the Patriots have real long-term needs at linebacker, so Parsons' fit is pretty clear. However, if the team chooses to pursue someone like Jayon Brown or Matt Milano in free agency, it's unlikely that Parsons would be the pick at 15th overall.
Still, getting an impact player like Parsons at 15 is one of a few fantasies that Patriots fans will be having over the next two months.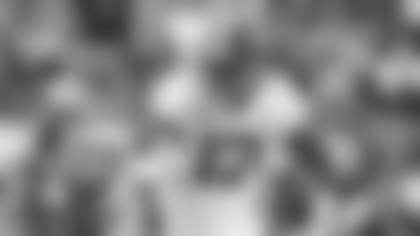 Will a major weapon fall to 15?
Parsons isn't the only talented player who could possibly drop from the top-10 in many of the projections. With Mac Jones joining four other first-round locks at quarterback, a run at that position is bound to push some really good value down the board.
Could that be what happens to Jaylen Waddle? The uber-talented receiver has seen his status drop a bit due to injury, getting surpassed by teammate Devonta Smith and LSU's Ja'Marr Chase on many big boards and mocks. Receiver is a big need for the Patriots and a player like Waddle would make an instant impact.
Tight end Kyle Pitts is in a similar spot, somehow making it to the Patriots in a couple of different mock drafts. Like Waddle, Pitts is one of the best offensive players in the draft and would instantly transform New England's attack.
If there are a bunch of quarterbacks selected in the first 10 picks, it should place the Patriots squarely with a chance to get an elite talent, it's just hard to know which one it might be. But if there isn't a run of quarterbacks, it should also help the Patriots...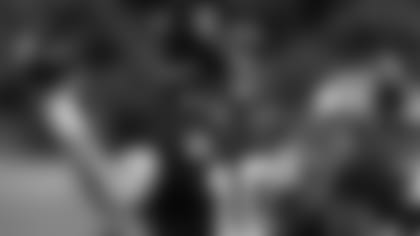 Is a QB there?
After some Mac Jones hype earlier this offseason, it's now appearing that all five of the top quarterbacks could be drafted well before 15th overall, but projections and reality are often very different. Though quarterback is a vital position, some of the conjecture surrounding players like Jones and Trey Lance could be overstated. Even Justin Fields falls to the Patriots in some optimistic mock drafts.
Trevor Lawrence and Zach Wilson seem completely unattainable, but after those two there's still uncertainty if the Patriots can get within range to grab one of the others. As things are stacking up now, before free agency, it seems like New England will have to consider one of the second-tier quarterbacks later in the draft like Kyle Trask, Kellen Mond or Jamie Newman.
But if somehow the quarterbacks get pushed down the board, it could make things interesting for New England as their mid-first-round pick approaches. Jones and Lance check a lot of the right boxes, but it could be overly optimistic projecting either makes it to 15.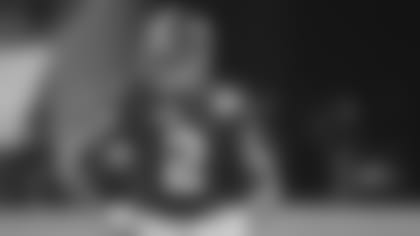 The Value Guys
Assuming that all the top quarterbacks and receivers are gone, the Patriots will be looking at other positions for the best value at 15. Cornerback is one spot that could make sense, with Virginia Tech's Caleb Farley likely gone, but second-ranked Patrick Surtain, as well as Jaycee Horn, will likely be available at the 15th spot. Cornerback is definitely a position to monitor in free agency, as the futures of Stephon Gilmore and J.C. Jackson could play heavily into how much a need this is and the top trio of prospects all fit the Patriots' style.
Tackle is another spot to consider, though the reported addition of Trent Brown should take some pressure off that position. Christian Darrisaw and Rashawn Slater are tracking to be selected somewhere in the Patriots neighborhood.
It's along the interior of the line that could be the dark horse spot, with USC's Alijah Vera-Tucker likely the only potential first-rounder in this year's group. Though the team could slide Michael Onwenu inside to offset a potential departure of Joe Thuney, the team could see Vera-Tucker as a plug-and-play complement. 2023 Patriots Mock Draft Tracker
Find out what the top 'experts' are predicting the Patriots will do in the first round of the 2023 NFL Draft.
Best of the rest
At 15 there should be one or two really intriguing players that slip through the cracks, but what about other first-round talents that the Patriots might like better than some of the rankings are portraying?
Gregory Rousseau and Jaelan Philips out of Miami are two of the top front seven defenders and both could reinforce positions of need. The Patriots have selected two Michigan front-seven defenders in the last two years and could consider making it three with Kwity Paye, though his true fit might not be as clear as Rousseau and Phillips.
Jeremiah Owusu-Koramoah is undersized and probably more of a safety for the Patriots but brings some athletic playmaking ability.
What seems clear is that the mid-way point of the first round is a crossroads of sorts. There could be a really good player or two pushed to that spot, but projecting who it might be is still extremely difficult. As free agency starts to play out across the NFL, the draft picture should get more clarified both for the Patriots and those with selections before them.