In his latest mock draft, ESPN's Mel Kiper has the Patriots trading up into the top-10 to select quarterback Trey Lance out of North Dakota. With quarterback value at an all-time high, the move makes plenty of sense as it's possible that all five of the top signal-callers will be long gone by the 15th overall pick.
If New England wants to land one of them, they'll have to be aggressive, but they may choose to let the board fall to them.
On a conference call with the media on Monday afternoon, Kiper was asked by Boston.com's Khari Thompson which players could be options if the Patriots didn't make the splashy move to trade up and go get their quarterback.
"If you don't force the quarterback and trade up, because I don't think there'll be one there at 15," said Kiper, "if they do go away from quarterback, I would think about a receiver."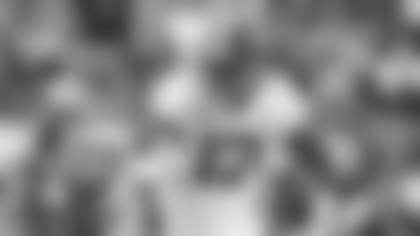 The first name Kiper mentioned was Alabama's Jaylen Waddle, though he was unsure if Waddle would make it past the New York Giants, further suggesting the Patriots could also consider trading up for Waddle.
Waddle played just four games in the 2020 season after entering the season as arguably the top-rated wide receiver prospect in college football. The ankle injury he sustained required surgery and could ultimately help give the Patriots an opportunity if he were to fall a bit, pushed down by a potential run on those quarterbacks.
Waddle is a dynamic threat who can do it all on offense and would bring a much-needed explosive element to the offense.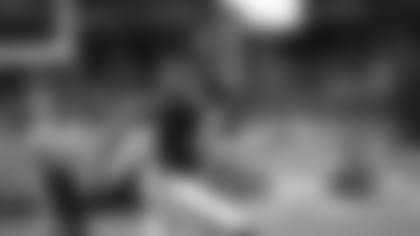 Kiper also mentioned that cornerback could be another position to keep an eye on, with at least one, and possibly two of the top three prospects making it to 15th overall.
"You could look at Caleb Farley from Virginia Tech, you could look at Patrick Surtain II from Alabama or Jaycee Horn from South Carolina," said Kiper. "Two of those three will probably be there, guaranteed one of those three will still be there."
2022 Patriots Mock Draft Tracker
Find out what the top 'experts' are predicting the Patriots will do in the first round of the 2022 NFL Draft.
But to Kiper, the biggest priority for the Patriots is to address the quarterback position.
"I still believe getting a quarterback, be it at the draft or somehow, someway...[the Patriots] have to close that gap on Josh Allen and the Buffalo Bills," said Kiper, later mentioning Stanford's Davis Mils and Wake Forest's Jamie Newman as potential late-round QB options for New England.