EAST RUTHERFORD, N.J. (AP) -- Eli Manning and Tom Brady were solid in their final tuneups for the regular season.
And Rhett Bomar may have nailed down the job as the New York Giants' backup quarterback, throwing a 60-yard scoring pass to Duke Calhoun with 1:49 to play as the Giants rallied for a 20-17 victory over the New England Patriots on Thursday night.
The winning score came just minutes after Darnell Jenkins put the Patriots ahead 17-12 by catching a short pass from Brian Hoyer and turning it into a 66-yard scoring play with one move and a burst of speed.
The good news for both teams was they came out of the preseason finale relatively healthy.
New England (2-2) will host Terrell Owens, Chad Ochocinco and the Cincinnati Bengals on Sept. 12. The Giants (2-2) will open at home against Carolina in their new $1.6 billion stadium.
Both teams had to be happy with their starting offenses just 10 days before the season.
Manning (7 of 9 for 91 yards) and Brady (4 of 8 for 51 yards) each threw a touchdown pass on his first series. Manning's touchdown covered 13 yards to tight end Kevin Boss and capped a nine-play, 86-yard drive after the opening kickoff.
A 55-yard return by Thomas Clayton on the ensuing kickoff set up an eight-play drive that Brady capped with a 5-yard touchdown toss to tight end Rob Gronkowski.
The Patriots also got a 46-yard field goal by Stephen Gostkowski just before halftime for a 10-9 lead. Lawrence Tynes kicked a pair of 24-yard field goals for the Giants.
There have been questions about both defenses coming into the season and they struggled early. In fact, both looked overmatched on the opponent's first series.
The Patriots, who gave up 36 points in a loss to St. Louis, saw the Giants manage five plays of at least 11 yards on the first of only two drives with Manning at the helm.
New York's defense, which looked feeble in a loss to Baltimore and its no-huddle offense last week, was able to stop the Patriots' running game, But the Giants could not put much pressure on Brady, who even had tight end Alge Crumpler drop the ball on a potential big gain.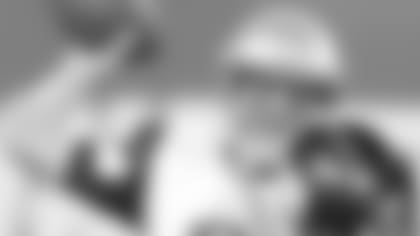 ]()Brady helped set up Tynes' first field goal, putting a long pass to Randy Moss up for grabs late in the quarter. Safety Antrel Rolle intercepted and returned it 28 yards.
Bomar, who has assumed the Giants' backup quarterback job with Jim Sorgi out for the year with a shoulder injury, provided himself a little security with a 24-yard pass to Victor Cruz, He may have nailed down a job with his late heroics and finished 11 of 24 for 171 yards.
The game had some interesting moments. After Tynes gave New York a 12-10 lead late in the third quarter, the Giants stopped the Patriots three times from their 1-yard line.
Hoyer and Jenkins, however, turned a short look-in into a long touchdown pass with less than 5 minutes to play. Then Calhoun took advantage of a missed tackle on his short pass to give the Giants the win and prevent them from heading into the regular season on a three-game losing streak.
© 2010 The Associated Press.