Future Hall of Fame quarterback Peyton Manning has done battle with future Hall of Fame coach Bill Belichick and his defenses many times over the years.
That player-vs.-coach rivalry will renew Sunday afternoon in Denver, as Manning's record-setting Broncos offense looks to roll into the Super Bowl by beating Belichick's gutsy, resilient defense.
While Manning would like nothing better to send Belichick packing rather than allow the coach to tie the record for most postseason wins, the quarterback clearly has endless respect for his sideline foe.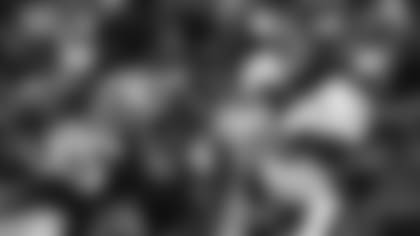 "I don't know if I have a word that really jumps out," Manning said when asked to described his coaching foe. "Coach Belichick is the best coach that I've ever competed against. I think it's safe to say he'll go down as the greatest NFL coach of all time. So, the teams that he has coached that I've competed against have always been well-coached, always been prepared, always played hard for 60 minutes. If I had to think of a couple of things that have stood out about the teams that he has coached – and you know I've played against him when he was a defensive coordinator with the [New York] Jets and then as the head coach at New England – those things jump out every single week. To me, that speaks to his coaching."
He also had high praise for another of his future Hall of Fame roommates in Canton – Tom Brady. The quarterbacks will be facing off for the 15th time on Sunday, and even though they aren't actually doing battle on the field together, it's the story of the game yet again. And Manning understands Brady's greatness.
"I think the one thing that jumps out about Tom is just his consistency," Manning said. "I feel like he's been a better player each year than he was the year before, and that, to me, speaks to his work ethic in the offseason, his refusal to be complacent or satisfied. He always feels like he can step his game up one level higher, which [in] some of the seasons he's had you say, 'How can you get better than that?' But I think he has done that. The conversations that I've had with him, I can tell that's something that's always a goal and a focus of his every offseason – targeting something that he wants to work on and improve. And he's done that, and that's a real credit to him. That's just one thing. There are many, many well-deserved accolades and adjectives to describe the way he's played quarterback and the way he's competed, but [consistency is] one that's really impressive to me."
And for the record, Manning also answered a question about the "Omaha" calls that he made endlessly in last Sunday's win over the Chargers that were picked up clearly by CBS' parabolic mics. While he talked about the "Omaha" calls that were all the rage on Twitter during the game and even intrigued the Omaha Steaks company, Manning obviously didn't really shed any light on what the call means to the Broncos.
"I'm not sure I know how to answer that, but I've had a lot people ask what 'Omaha' means," Manning said. "'Omaha' is a run play, but it could be a pass play or a play-action pass depending on a couple things – the wind, which way we're going, the quarter and the jerseys that we're wearing. It varies really play to play. There's your answer to that one."