Marcus Jones is electric -- on and off the field.
But is the New England Patriots cornerback on track to become an international music sensation? That's to be determined, but his favorite off-the-field hobby is making waves across the pond.
Jones' recent single "Make It Right" is currently trending in the ninth spot on Music Week's Commercial Pop Chart in the United Kingdom.
The song made its streaming debut in April under his stage name, Elliot.J, with Jones giving the Patriots a behind-the-scenes look at the creative process that went into writing the lyrics and building a beat around them.
Though his intentions aren't to become a touring artist, this nod proves he's on the right track to achieving his goals of seeing his music gain popularity in streaming, playlisting, and even commercial use.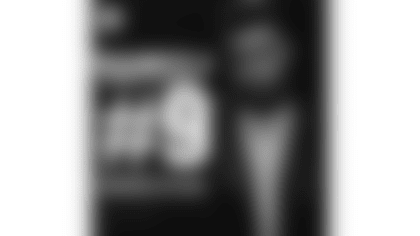 "I've been blessed to be good with time management, I take pride in that," Jones told Patriots.com last April ahead of the song's release.
"In the season for me, it's strictly ball. I handle everything there. But when I'm out of season, that's when I'm on my grind with music and connecting with different people and getting my music out there into the public. I grind hard in the offseason so that when the next one comes around I already have stuff to put out."
His two worlds of football and music do collide on occasion, though. Namely, in the type of charitable outreach he does within the community.
Jones, along with local musicians and industry professionals Keithen Foster and Kirjuan "Free" Freeman, has visited schools and programs in the greater Boston area to share their gifts and guidance with teens. He's expected to continue this work, despite being placed on the Patriots' injured reserve in September.
Until Jones is back out on the field, be sure to check out Elliot.J on all streaming platforms.