Matchup – Pats WRs vs. Eagles CBs
The skinny: Lito Sheppard and Sheldon Brown replaced Bobby Taylor and Troy Vincent on the corners for Philly in 2004, but both started half of last season anyway as the veterans suffered injury-marred seasons.
Sheppard is headed to his first Pro Bowl after a season in which he led the Eagles with five interceptions to go with 11 pass breakups with a forced fumble and fumble recovery. Brown picked off two passes while breaking up 13 and forcing a fumble. The corners, while talented also benefit from the talent around them. The Eagles pass rush is ferocious and allows the corners to take some chances, especially when talented Pro Bowl safeties Brian Dawkins and Michael Lewis provide over-the-top help.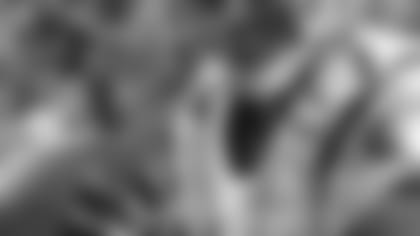 ]()David Givens and Deion Branch are the Patriots top two wideouts, and while they don't scare anyone with their dynamic play or gaudy stats, they always seem to find a way to get it done and seem to step up in big games. Branch had 10 receptions for 143 yards and a touchdown in Super Bowl XXXVIII while Givens added five catches for 69 yards and score on his way to leading the club with 17 postseason receptions. Givens finished 2004 with a team-high 56 catches for 874 yards and three touchdowns. Branch missed seven games with a knee injury and managed to catch 35 passes for 454 yards and four scores. David Patten is the Patriots third receiver and a bona fide deep threat while Rod Hood is Philly's nose-for-the-ball nickel back.
Patriots top three WRs vs. Philly: Givens was inactive when the teams met in Week 2 of 2003, a 31-10 Patriots win. Branch caught six passes for 89 yards and a touchdown in that game while Patten had just two receptions for 4 yards.
Givens on the Eagles CBs: "Lito Sheppard and Sheldon Brown are good corners. They play physical. One is a Pro Bowl guy. They have a lot of talent in that secondary."
Givens on their style of play: "They mix up their coverages. They play man when they blitz and they also play zone. They have a great defense. We have our hands full and have a real challenge ahead of us."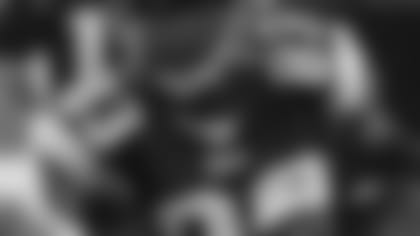 ]()Branch on the Eagles corners:** "Lito is quick to react to certain things, but both are great players. They play according to game situations so I don't know whether they'll press or play off. We'll find that out Sunday. They have three Pro Bowlers. That's all I know. Three Pro Bowlers and two All Pros. I think that's enough. Those guys are good."
The edge: The Patriots, with Tom Brady delivering the passes might have a slight edge over the Eagles corners, although Hood is solid as a third corner and is always around the ball. But including Philly's safeties, the Eagles secondary gains an edge over the Patriots pass catchers. Three Pro Bowlers, including a hard-hitting safety in Lewis and arguably the game's best free safety in Dawkins make the difference.