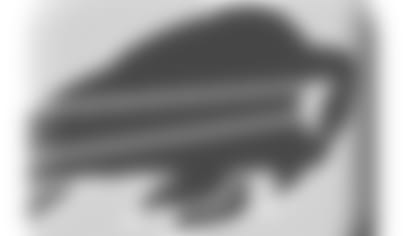 When the Patriots ran:
The Bills entered the game with the best run defense in football and they showed why. Despite several attempts to get things going on the ground the Patriots never mustered anything in the running game. Stevan Ridley was completely stymied to the tune of 23 yards on 10 carries before leaving with a knee injury late in the game. Shane Vereen was even worse with 4 yards on five carries. The Patriots had just six efficient runs all day (4 yards, first down, TD) – one coming on a Julian Edelman end around and another on a Brady sneak that moved the chains. The Patriots moves along the offensive line continue to make life difficult and the backs had nowhere to run. As a team New England picked up just 50 yards on 27 carries, which translates to a 1.9-yard average.
---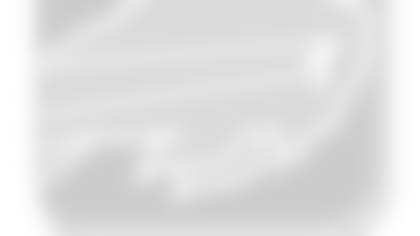 When the Patriots passed:
The preceding paragraph makes everything you're about to read all the more impressive. Despite receiving no support from the running game Tom Brady was still able to deliver his best performance of the season by far. And he did it without the pass protection he received a week earlier against Cincinnati as well. Brady completed 27 of 37 passes for a season-high 361 yards and four touchdowns. He consistently bought extra time in the pocket and moved while keeping his eyes trained downfield. He was aided particularly by a vintage Rob Gronkowski afternoon. The big tight end looked as strong as he has all year in catching seven balls for 94 yards including a trademark seam route that went for 33 yards in the third quarter. He followed that by drawing a pass interference penalty on a similar route moments later. Edelman rebounded from a pair of quiet games with nine catches for 91 yards and Brandon LaFell continued to emerge with four catches for 97 yards and a pair of huge fourth quarter touchdowns. Those three did most of the damage but Brian Tyms came off the bench to grab a Randy Moss-esque 43-yard touchdown in traffic for his only catch of the game. Brady was simply awesome.
---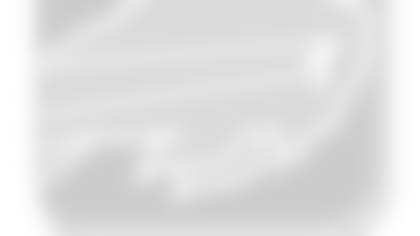 When the Bills ran:
Buffalo wanted to run the football but never quite was able to do it with much consistency. Fred Jackson (10 carries, 26 yards), Boobie Dixon (7 for 23) and C.J. Spiller (6 for 19) were held in check by Vince Wilfork & Co. – even after Jerod Mayo left the game with a knee injury in the second quarter. The Bills managed only 68 yards on 23 carries for an even 3 yards a pop, which the Patriots were certainly happy with. Spiller in particular was ineffective as he constantly tried to bounce his runs out wide only to meet layers of Patriots defenders preventing him from doing so. Wilfork's strong work in the middle stuffed the inside lanes while Rob Ninkovich and Chandler Jones did a nice job of setting the edge and forcing the ball back into traffic. Aside from some occasional success in the second and third quarters, the Bills couldn't establish the running game.
---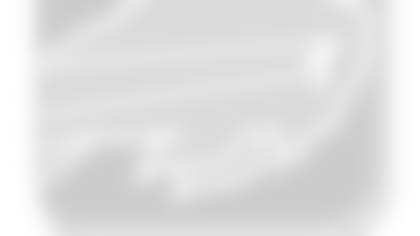 This matchup was the most difficult to call. Kyle Orton, despite being forced into several difficult situations due to penalties and a lack of a running game, was able to convert 53 percent of his team's third down chances with some solid throws. He consistently found tight end Scott Chandler (six catches, 105 yards), Robert Woods (7 for 78) and Chris Hogan (5 for 72, 1 TD) for big plays. But the Patriots also made some huge plays in the passing game including a Jamie Collins interception that prevented the Bills from opening the scoring, an enormous strip sack by Jones late in the first half and five sacks – three by Ninkovich. Those big plays, combined with another stellar effort from Darrelle Revis on rookie Sammy Watkins, allowed the Patriots to take the matchup despite Orton completing 24 of 38 passes for 299 yards and a pair of touchdowns (94.1 passer rating).
---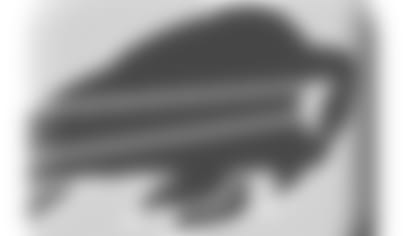 There weren't a lot of impact plays made in the kicking game by either side. Both punters had so-so afternoons by combining for three touchbacks on plus-50 opportunities and seven of the 11 totals kickoffs resulted in touchbacks. But Spiller did pop loose for a 37-yard return late while Patrick Chung averaged only 14.5 yards on his two chances. Edelman and Leodis McKelvin were bottled up on punt returns as well. The big mistake was made by the Patriots as long snapper Danny Aiken misfired a low snap on an early field goal attempt, causing Stephen Gostkowski to miss from 36 yards out, his first of the year. Gostkowski made his ensuing three attempts and neither side gained much of an advantage otherwise.