Tall, fair-skinned, with hair pulled back in a ponytail – not what comes instantly to mind when one envisions the quintessential Hawaiian look.
But when Jake Ingramspeaks, his distinctively island accent belies his incongruous appearance. His ethnic heritage may not be native Hawaiian, but make no mistake, he is an islander through and through.
He surfs. Jet-skis. Spear fishes. Enjoys the outdoors and the company of others, who seem uncontrollably drawn to his fun-loving personality. Those who know him best say he is blessed with what Hawaiians call the "Aloha spirit."
When it is time to work, however, few are as serious-minded as Ingram. If the Patriots wanted a carbon-copy replacement for long snapper Lonie Paxton, they may have found one.
The popular Paxton beat out a competitor to make the Patriots roster as an undrafted rookie free agent in 2000 (Bill Belichick'sfirst season as head coach in New England). His snow angels in the playoffs and Super Bowl ingratiated him to Patriots fans the following year; his gregarious persona had a similar effect on both teammates and the media. But it was his machine-like consistency on the football field that won over his coaches.
After nine successful seasons in New England, Paxton accepted a free agent offer from the Denver Broncos this offseason, leaving a gaping hole in the Pats roster. Paxton was so good at his job that one could almost be forgiven for taking his near-perfect performance for granted. There's no question that Adam Vinatieriand Stephen Gostkowskiowe much of their success as Patriots kickers to the precise snaps delivered by Paxton.
Early in free agency, New England took a first step in seeking to replace Paxton by signing Nathan Hodel, Arizona's erstwhile long snapper (coincidentally, like Paxton, Hodel likes to adorn his body with multi-colored tattoos). The Pats long snapping job seemed to be filled. NFL teams almost never invest a draft pick in a long snapper.
Yet, this year, the Patriots did exactly that, selecting Ingram in the sixth round.
"Yeah, I was a little surprised," admitted Ingram. "I talked to [Patriots special teams coach Scott] O'Brien weeks earlier, but I didn't expect to get drafted. I knew it was a possibility, but when he called me and told me they were going to take me, I was surprised. But it's a huge honor. I'm excited for it."
"We thought that Ingram would be in competition for the position with Nathan," Belichick said after the draft, explaining his decision to select Ingram. "He's an athletic guy, a little bit smaller than some of the snappers in the league, but a little bit more athletic than most of the snappers in the league. I think his athleticism versus his size is kind of the comparison or where the competition will be.
"He's an experienced guy. He's done that. He can block. He can cover pretty well. His snaps are accurate, they had good velocity. So, I think that he will be competitive for that position. I felt like he was a top player for his position in the draft."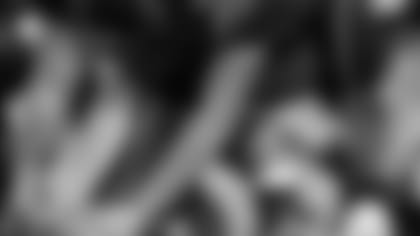 ]()It wasn't always that way. When Ingram walked on with Hawaii four years ago, he did so with designs on being a defensive lineman. But just four games into his college career, the Warriors' starting long snapper was injured. Thus, Ingram was thrust into service by then-head coach June Jones.
Ingram did not fully embrace his new role at first, thinking he was selling himself short.
"Coach Jones told me from the start, but I was young and thought, ' Nah, he doesn't know what he's talking about,'" he recalled. "But I started looking at other long snappers in college, and it hit me that maybe I could do this, maybe I did have a shot [at the NFL]. That's when I put my head down and went full-bore with it. Learned as much as I could. I'm thankful to Coach Jones."
Hawaii associate head coach and former NFL safety Rich Mianocalls Ingram one of his favorite people, both for his on- and off-the-field dedication.
"I tell people that the two hardest working guys in this program during my time here were Davone Bess[now a receiver for the Dolphins] and Jake Ingram. Jake's the first one at practice, and the last to leave. He gets really upset when he makes a mistake. He's not a specialist, he's a football player and a true good guy."
"He loves the Hawaiian culture, and the people love him here. He gets along with everybody and lives life to the fullest."
Ingram, who has worked in construction, says his perfectionist attitude on the field is a product of his parents' hard-working influence. Miano believes Ingram could add a little bulk to help boost his NFL credentials, but Ingram is clearly his own harshest critic.
"I feel like, when something goes wrong with a snap, I'm letting my whole team down. So, that's why I get down on myself," he revealed.
He's using that never-satisfied mentality as motivation as he attempts to win a job with the Patriots.
"I'm just here doing my thing. I just want to take my place and show them that it was a good choice to take me in the draft."