Too often NFL talent evaluators will take a great college player's accomplishments and throw them out the window because that player doesn't measure up at the NFL Combine. Cries of a player being too slow, too small or not smart enough often cause talented players to drop. What these people sometimes seem to forget is that you can't measure everything about a player.
With that in mind the New England Patriots ignored the draft analysts and drafted Florida tackling machine Brandon Spikes with their third second-round pick in the 2010 NFL draft.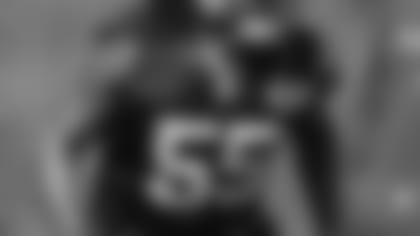 ]()The minute the Patriots selected Spikes, ESPN draft guru, Mel Kiper pounded the Pats about Spikes running a 5.06 40 and that he was too slow to be an impact player in the NFL.
Be certain that Belichick and Spikes are both aware of his time in the 40-yard dash, and neither one cares about it.
"To tell you the truth it didn't really matter, the time was out of my control," Spikes said. "It's definitely going to put a chip on my shoulder and I want to come into the league with that chip on my shoulder."
Both Spikes and Belichick point out that a middle linebacker doesn't often run 40 yards in a straight line during a football game. There are blockers to be shed and ball carriers to be tackled and on top of that, most of an inside linebacker's work is done between the tackles.
He also played in a league (Southeastern Conference) that is loaded with NFL prospects with top-end speed.
"We know what his speed is in the 40-yard dash, but the amount of times he runs 40 yards are a couple times a game and maybe that is the time he runs, but competitively on the field he is fast," Belichick said. "He reacts quickly and I think he covers a lot of ground. He plays quickly and he plays with good power and explosion and he's a heavy hitter."
The two-time All-American linebacker was also a finalist for the Butkus and Bednarik Awards in both his junior and senior years. Spikes returned to Florida to be with his teammates in an effort to win a third national championship in four years.
His idol growing up was legendary Chicago Bears linebacker Dick Butkus, who like Spikes was never considered a speed demon. But also like Spikes, not many people can remember Butkus being outrun by anyone on the football field. There is a significant difference between speed and football speed — just ask former 49ers legend Jerry Rice.
Also like his hero, Spikes is vicious and intimidating on the field, constantly delivering devastating hits. He is tremendous at shedding and avoiding blockers as well as being a disruptive force from the inside. He accounted for 31.5 tackles behind the line of scrimmage while a Gator. On the flip side he has sometimes acted like a real gator. He is so intense and physical that it occasionally leads to excessive aggression. In a game last year against hated rival Georgia, Spikes was caught gouging the eyes of Bulldogs running back Washaun Ealey. Coach Urban Meyer suspended Spikes for the first half of the next game and Spikes apologized to Ealey and his teammates.
With the loss of some respected veteran players over the last few seasons, filling the leadership void has become something of a priority for the Patriots and Spikes, who like Jermaine Cunninghan and Devin McCourty are all players who fit that mold.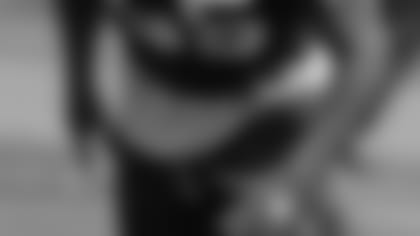 ]()"Brandon was a solid team leader and was very well respected in their program, as was Cunningham as was Devin at Rutgers. I think all three of those defensive players are team captains, team leaders, some of the most respected people in their programs," Belichick said.
Aggressiveness, leadership, passion and loyalty. These things were trumped by a slow time in the 40-yard dash for many NFL general managers when evaluating Spikes. But not for Bill Belichick and the New England Patriots.
The man with five Super Bowl rings has made his bones with guys that have had one alleged deficiency or another and it appears he has found another one in Spikes.
"I think everything happens for a reason," Spikes said. "Coach Belichick, he believed in me and I'm happy that he believed in me with everybody there in New England. I just want to come in, and live up to that and be what they expect me to be."
For his part, Spikes is thrilled he slipped to the Pats and he will surely bring that "chip" on his shoulder to New England.
This story first appeared in the May issue of Patriots Football Weekly.