Some players have incredible physical skills. Some run fast, some throw well, some catch well, some hit hard. Some players know how to play the game. Some players love to play football.
Sometimes a guy is just loaded with intangible assets that no test or stopwatch can measure. A guy that lives, breathes, eats and sleeps football.
Rodney Harrisonis one of those guys. Tedy Bruschiis one of those guys.
Patrick Chungis one of those guys.
Like Harrison and Bruschi, just one thing comes to mind when you see Chung play. He is a football player - a Patriots type of football player.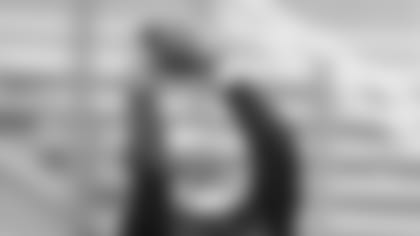 ]()"This is a guy that fits the Patriots mold to the highest level," said Oregon's secondary coach John Neal.
According to Neal, Chung may have played more plays than anyone in college football history. He was a four-year starter for the Ducks (a string of 51 straight games) and played nearly every play on defense and all four special teams. In his junior year alone he participated in more than 1,300 plays. Think about that stat and let it sink in. Thirteen hundred plays in a 13-games season. Did the guy ever leave the field?
Neal said Chung is a tireless worker who loves everything related to football from playing to practice to the weight room to film study. He is consumed with being the best football player he can possibly be.
"His football intelligence comes from all the reps he's had over his career and because he loves to play and practice so much," Neal said. "He works so hard, I'd like to know how many push-ups he's done in his life. He does them all the time."
Like Harrison or Troy Polamalu, Chung has no regard for his own body and is a big hitter that can change games with his physical play. He also has the versatility that Bill Belichickloves as he can play all over the field on defense and all special teams.
"I think Chung is a player who you could really see him do just about everything that you would want to see," Belichick said. "He played close to the line of scrimmage; there are times he covered tight ends from off the line. He would go up and press them on the line and cover them in some their nickel defenses, play deep in the field, deep middle, deep half, support the run in both free and strong safety positions."
Belichick was also impressed with Chung's football IQ, as he noted that Oregon played a sophisticated defense that required many of the same adjustments on the field that the Patriots require of their players.
"They had a complex system where they checked defenses a lot based on formations, motion and things like that," he said. "You could see a lot of movement and communication going on back there and he was a big part of that and really helped quarterback the secondary."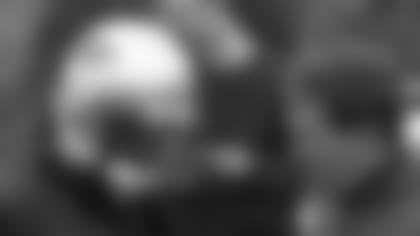 ]()Mature beyond his years, Chung entered Oregon as a 16-year-old freshman. He is humble and grounded despite his success and is considered an excellent leader both on and off the field. According to Neal, if given the chance he would have been a four-year captain at Oregon had the players been allowed to vote.
For his part Chung understands that he will now be lower in the pecking order in New England and have to earn the respect of his teammates and coaches.
"I'm a vocal player and I lead by example on and off the field and I take leadership very seriously. It's good to be looked up to," he said. "There are a lot of leaders there in New England that I'm going to look up to, so I'm just going to learn from the best and take advantage."
With his resume and intangible determination don't be surprised to see Chung move to a leadership position with the Patriots like he did at Oregon. With some people it just comes naturally and Chung certainly seems to ooze the type of football character the Pats have had an abundance of during the last decade.
During his redshirt freshman year he played the entire season with a bone broken in his collarbone. According to Neal the pain was intense, but Chung refused to ever come off the field, even on special teams. Neal said the coaches would take him out to give him a breather because he would never ask out.
"I'll never have another player that I'll love more than Pat," Neal said. "Everyone loves him and I tell my kids now that I hope they always remember what he brought to this program."
If Chung holds true to form, we may be saying the same kinds of things 10 years from now as we all know what kind of love and admiration those types of players have engendered from the fans and fellow players here in New England - just ask Harrison and Bruschi.