Rich Ohrnbergerhas hit the coaching jackpot twice now.
After spending his collegiate career playing under living legend Joe Paternoand 32-year Nittany Lion assistant Dick Anderson, New England's fourth-round pick (123rd overall) out of Penn State could soon suit up for future Pro Football Hall of Famer Bill Belichickand a 28-year NFL assistant in Patriots offensive line coach Dante Scarnecchia. Between them, Ohrnberger's primary coaches past and now present have more than a century and a half of experience.
Seeing how well the three-year starting guard and 2008 All-Big Ten selection literally worked his way into the long-standing winning tradition at Beaver Stadium, his transition to Gillette Stadium should be a smooth one.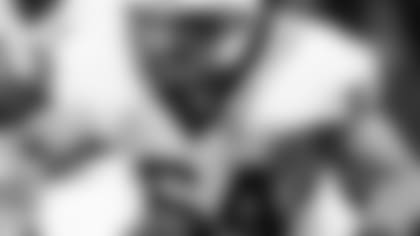 ]()"My guess is that they would be similar in that they are no-nonsense kind of things," said Anderson of Ohrnberger's jump from one successful football program to another. "It's dependent upon a good work ethic, a good approach from a team standpoint and getting your job personally which is going to add to the overall preparation of your football team. So I would think that they would be very similar, from what I know."
Anderson also doesn't think it will take the undersized Ohrnberger too long to find a comfort zone in New England. The Patriots often seek out prospects who prove that football is important to them, and Anderson willingly offers up a story about one of his more successful recent trench warriors that serves to do just that.
"The best story I could tell about him and the one where I thought that he just did an outstanding job for us was the game we played at San Antonio against Texas A&M," Anderson said, recalling Penn State's Alamo Bowl victory after the 2007 season in which his offensive line paved the way for 270 yards rushing.
"During the course of the week that we were out there Rich lost 10 pounds. He had a virus. He had a fever. The whole week virtually that we were there he was sick in his room. He would not miss a snap in practice, would not step out for any reason. He played the game with a fever, the entire game indoors. So Rich is a durable guy. He's a tough guy mentally."
Such a tale certainly falls in line with the East Meadow, New York native's overall reputation has a hard worker, tough player who takes the field with a mean streak and quality teammate with an understanding of the overall team concept.
But that's only one side of Ohrnberger. The other side is one that earned him a reputation as Penn State's funniest player. Whether it's doing an impromptu standup routine at a players' only event at the Hollywood Improv during last January's Rose Bowl week that was later described as both hilarious and unprintable or it's impersonating teammate, roommate and fellow NFL draft pick A.Q. Shipley on a conference call with the media, Ohrnberger isn't shy about having fun.
"I always like to keep things a little lighter than maybe the situation permitted at the time, because I feel like my teammates and I would play a little bit better when there was a higher level of relaxation, as opposed to getting tense and worked up," Ohrnberger said. "It was just something I did to break the tension and it worked. It worked for us. We had a lot of good years together, my offense and I, so it was a lot of fun. Other guys chipped in too, it wasn't just me, but I seem to get pegged as a comedian."
Ohrnberger's lighter side works to balance out his otherwise very driven and serious dedication to the game.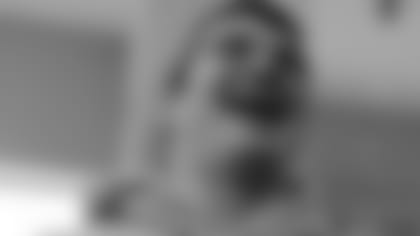 ]()"Rich has a good sense of humor which in a sense is very good because it kind of keeps him on the right page where he does not get overboard in terms of his involvement in the game, which he will be. He'll be very involved in the game," Anderson said. "But yet he has a way of keeping things light and I would suspect that his sense of humor after he gets comfortable will start to come out [in New England]."
But Ohrnberger clearly won't win a roster spot or earn playing time with the Patriots based on his comedic talents. As a starting guard who often took backup reps at center over the course of his college career he'll likely have to prove both his abilities and his versatility in his early days as a pro. All kidding aside for now, Ohrnberger is ready to just put his head down and work.
"Honestly when I get to New England I will do whatever they tell me," he said. "It's terrific going to a historic team like the New England Patriots and playing for a team that has had so much success in recent years. The prospect of being a part of this now is just...I'm speechless."