But then, your thoughts revert to October 2010, when the former Patriots linebacker – less than a year removed from his final NFL season – drove off a cliff near his seaside California home. He survived, but was it really a cry for help?
Today, Seau seems to have taken matters into his own hands, irrevocably silencing whatever demons were haunting him.
The Seau I knew, in the four seasons he played for New England, appeared anything but troubled. He had a joie de vivre that never waned, at least in public. He always wore a smile, called everyone "Buddy," was liberal in distributing hugs – to teammates and sometimes reporters who covered him – and loved to talk.
Particularly about his non-football life.
I had a wonderful conversation with him in 2007, about surfing and playing guitar, two of his favorite hobbies.
He told me that learning how to surf with one of the sport's legends, Donald Takayama, was one of the toughest, most frightening experiences of his life.
"Definitely," Seau admitted. "You have to overcome it, though, in order to get there and learn. It's just you and nature. You can tell someone how to surf, but it's up to you to go out there and take the time and earn the respect of the wave and the water. I've learned to respect nature, especially that beast out there called the ocean.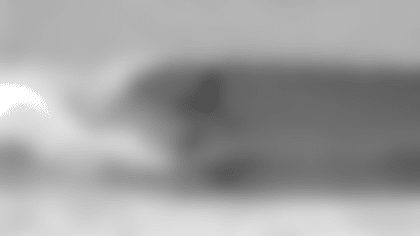 Junior Seau catching a wave off the coast of California, circa 2006. Photo courtesy Kevin Kinnear.
"Going out there on the board kind of gave me a connection with nature that I never felt before."

"Junior picked it up really fast," Takayama told me back then. "Riding a wave, like football, takes a lot of concentration. But you've got to wait for the wave to come to you. That keeps you very focused. When Junior caught his first wave, his eyes lit up, he had the biggest grin on his face, and he shouted 'THIS IS GREAT!'"

After about a month, Seau got the hang of it and couldn't stop thinking about it. Not a day went by, he said, that he didn't daydream about going.

"When I get out of the water, I just want to hug everybody. There's just something about it. It's just so serene and peaceful … surfing calms you. You've just got to allow things to happen. On the football field, we're always attacking … sometimes, you've just got to let the game come to you."

Whenever we went on road trips, Seau always brought his guitar with him. He'd typically play in his hotel room, but when we were returning from London in 2009, he held an impromptu recital. We found ourselves with some extra time before the flight home from Heathrow. Seau broke out his trusty ukulele (easier to carry overseas) and began strumming, to the delight of everyone in earshot.

"I need a challenge besides just looking at Xs and Os, something I've been doing for 18 years [in the NFL]," Seau explained. "I need something that kind of induces me to think about, or forget about, something else.

"I'm doing very well," he said about his progress at the time. "I'm putting things together, learning different types of chords. I play a little bit at night, which really relaxes me. From starting during training camp, to where I am now, I've definitely made some progress."

Seau also owned the best sports bar I've ever patronized, located not far Qualcomm Stadium in San Diego and bearing his last name. It was there, in the autumn of 2008, before a Patriots-Chargers game, that he invited a group of media to dine with him in his private office overlooking the restaurant's main dining area. He was retired – for the time being – but would soon re-join the Patriots, he hinted none too subtly, after owner Robert Kraft came to hand-deliver Seau's AFC Championship ring from the previous season.

When he shouted the news of his impending un-retirement to those seated below, the place erupted in cheers … and they were mostly Charger fans. But they loved Junior.

He had a family, a fortune, a flock of fans, favorite pastimes … so many things to live for, all of which were in a violent struggle with the more turbulent side of his otherwise peaceful nature. Tragically, the light in his life could no longer penetrate the darkness.