The Patriots are going international this week as they take on the Oakland Raiders at Estadio Azteca in Mexico City. This will be the first time in five years that the team has gone abroad with the last time being in London. We know that international travel can be a bit overwhelming, so we've got a few tips to make the trip easier for you.
Good To Know
Mexico City is in the Central Time Zone, so have your watches set to the correct time when you touch down at the airport. The game will kick off at 3:25 p.m. CST.
Be sure to arrive at Estadio Azteca early to get in on the fan activities that begin at 11:30 a.m. on Sunday, as well as to figure out the parking situation. There is no parking available at the stadium, so you will have to take advantage of the park and ride opportunities available. There are four locations:
Auditorio Nacional (Paseo de la Reforma 50, Miguel Hidalgo, Bosque de Chapultepec I Secc, 11580 Ciudad de México, CDMX, Mexico)
Expo Santa Fe (Avenida Santa Fe 270, Álvaro Obregón, Santa Fe, 01210 Ciudad de México, CDMX, Mexico)
Plaza Carso (Calle Lago Zurich 219-245, Granada, 11529 Ciudad de México, CDMX, Mexico)
Estadio Olímpico Universitario (Universidad Nacional Autonoma de Mexico C.U., Av de los Insurgentes Sur S/N, Cd. Universitaria, 04510 Ciudad de México, CDMX, Mexico)
Be sure to have enough cash to get you to the stadium and back as it will cost 30 pesos per person for both ways.  You'll also want to make sure that you have your ticket for the game printed as that will also allow you onto the bus.
When traveling into the country you will need to pay a fee in order to get a tourist card (FM-T) if you plan on staying for more than 72 hours. Most major airlines will provide you with a tourist card during your flight.  You will need to include the number of days you spent in the country, passport number and the city you flew in from.
Just know that it is customary to tip your waiters, valet, gas station attendants and the stadium ushers who direct you to your seats at Estadio Azteca.
You also want to make sure that you're picking the best ways to get around the city.  Be sure not hail taxis just err on the side of caution.  Uber and authorized taxis, like Sitio Taxi, are highly recommended because you can work with your hotel to call for them to pick you up and drop you off at your location. 
To Do
Since this is the first time that the Patriots have played a game in Mexico, be sure to check out the NFL Fan Feston Saturday and Sunday. The Patriots Pep Rally will start at 4 p.m. at Plaza de la Constitución  and will feature Pat Patriot, team cheerleaders, as well as alumni Kevin Faulk and Steve Grogan.  Plus, we'll be giving away a few pairs of free tickets to the game. So be sure to stop by if you're in the market for a few tickets.
There are plenty of places that you should pencil on to your itinerary for Mexico. Be sure to check out the Frida Kahlo Museum, also known as Casa Azul, in Colonia del Carmen neighborhood of Coyoacán in Mexico City. It is the birthplace and lifelong home of the famous Mexican artist. The museum memorializes her life and work, as well as the work of her husband Diego Rivera.  
While on a kick of Frida Kahlo and Diego Rivera, head over to Palacio de Bellas Artes, where many of Diego Rivera's murals are on display. It is also home to the Museo Nacional de Arquitectura on the top floor. It houses exhibits from some of the country's distinguished architects that celebrates Mexican heritage. Visitors will find models, plans and photographs of major works, like universities, embassies and government agencies.
In between museum hopping, take some time to just walk around parque Mexico in Colonia Hipódromo in the Condesa area of Mexico City, or Chapultepec, where you get fresh cut mangos for 25 pesos or just over a dollar.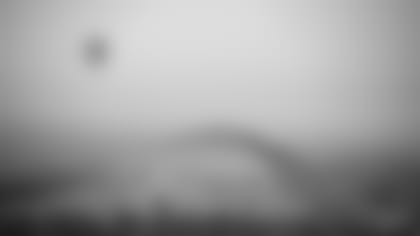 Now you can't head to Mexico and not see Teotihuacan, Aztec pyramids located roughly 25 miles outside of Mexico City. It was considered one of the largest cities at the beginning of the first millennium. Definitely a must-add to your planned trip as you'll take a deep dive into civilization's history.
Some other sites to add to your plans are El Zócalo (Constitution Square), el ángel , La Lagunilla Market, Cinetica Nacional* *and Xochimilco. We recommend you soak up as much of Mexico City as possible before heading into the stadium to see the team in action.
Eat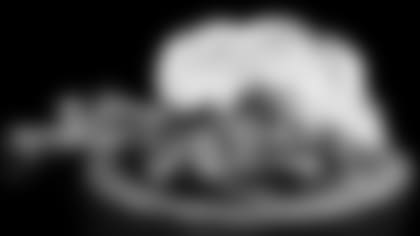 Food in Mexico is a major part of the culture and since you're travelling there, you should eat as the Mexicans do. You should definitely take a chance and stop at some of the street carts when you're out and about to experience the street food culture. Be sure to find one where the lines are long, so that you can grab the best taco, torta or tamle.
When you're in the mood to take a little longer with your meal, head over toLa Buena Barra on Calle Aristóteles in the Polanco section of Mexico City and grab a bite to eat at this contemporary Mexican restaurant. Take a bite out of the Filete de Res Cab, which is steak in a red wine reduction or ask them about the fish of the day, which you can choose how you'd like it cooked.
Also in Polanco, stop by Rosa Negra, where seafood is the focus of the menu. You'll find several several choices when it comes to ceviche including salmon with coconut milk (Ceviche de Salmon  de Coco) or try the Tuna Tostadas (Tostadas de Atún).
If you're looking for choices that come from the land rather than the sea, you should to Porfirio'swhere you'll find many options that come covered in refried beans or grilled with different types of chili peppers.  There are plenty of other restaurants you can stop by includingPujol, Villa Rica, Quintonil andVilla Maria.
Whatever you decide on, we know you'll have a great time in Mexico. For more information: