]()
            While the defending Super Bowl champions took to the practice fields behind Gillette Stadium as a full squad for the first time Thursday morning, giving the media a first look at what will eventually be the 2004 Patriots, New England Head Coach **Bill Belichick** was quick to point out that the three day helmet-and-shorts mini camp is more about building a foundation of information within the team than evaluating talent.  

"It's good to be back," Belichick said at his morning press conference following the first of the day's two scheduled practice sessions. "It's good to see the players out on the field working together today and through the weekend. What we are really trying to do here is install our system, give everybody a chance to run the plays, hear the calls and to execute it. We are rolling a lot of people through. We are not really trying to have a big evaluation here. We are making sure everybody learns everything and knows what to do, but it's not really an evaluation camp. It's much more of a teaching camp and the big part of the evaluation will naturally take place in training camp when we get the pads on and go out there start banging away."
"This is more of an information exchange, teaching the students, the players learning, experiencing the plays either in the classroom or on the blackboard or on the field. Not everybody gets every play. They really haven't had a chance to perform in a competitive environment yet. You can see we are pulling off contact. We are pulling off competitive situations to just try to make sure that everybody knows what to do."
That learning atmosphere and feeling out process is key for both returning veterans and newcomers alike.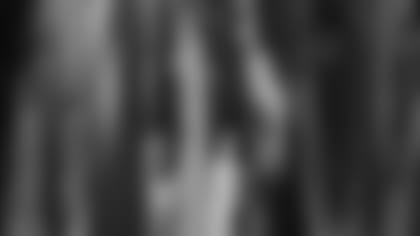 ]()
            "It's a veteran mini camp and all the veterans come in and we want to get stuff done," quarterback **Tom Brady** said. "There is a lot of learning. For me I think it's probably different than it is for the rookies. For me it is learning how those new guys are going to fit in the offense. I've got to learn them and continue to get better with guys like Deion [Branch] and David [Givens] and even Troy [Brown]. Charlie [Weis] adds new plays every year. So we are trying to learn those new plays."  

Another factor that deflects the focus from evaluation is the number of players who will likely play a key role in New England this fall that aren't currently participating fully in the mini camp practice action. That list includes the likes of Rosevelt Colvin, Eugene Wilson, Matt Light, Lonie Paxton, David Patten, Michael Cloud, Cedric Cobbs, Bethel Johnson and Jarvis Green.
"As you can see there are a number of players that are in various phases of participation," Belichick said. "Some guys are doing a little more or less than others. That's all normal for this time of year and as they are ready for a different phase of their work then they will be placed in it, whether that is this week, next week, in July or whenever it is."
Despite the number of guys who were either on the sidelines or took part on a limited basis, Belichick said he was comfortable with the tempo of the morning action.
"I thought it was OK," Belichick said. "Anytime you are putting in new information and there is some learning going on, that slows the process down a little bit. It's not the same as when you have done something and everybody has done it competitively to go out there and do it with a confident and aggressive type of style. We are not quite there yet. I think that the concentration and the attention was good, not great. We had plenty of mistakes out there and things that we'll correct. But when you are teaching it and putting it in and in some cases repping it for the first time, or with the people who are out there doing it maybe it's something that they haven't done within that group, there is some communication that goes on and we'll try to build on it for tomorrow. I thought it was OK."
As he continues to work back from last year's season-ending hip injury, Colvin took part in some light drills on the field in addition to his work with the training staff. The outside linebacker dressed in helmet and pads for a more-active morning session, but wore sweats and worked solely with the medical staff during the afternoon practice.
"I'll just continue to take it day by day and try to do the little things, get better at the big things and the goal is to try be ready when they ask me to be," Colvin said.
Colvin also urged fans not to buy into some of the negative speculation that has been floating around in regards the chances of his returning to full health this season.
"Everything that people say is speculation. If you haven't heard it from me or if you haven't' heard it from the medical staff or Bill, then you pretty much are just throwing stuff out there. My plan is to be back. I am coming out here trying to do what I can do to get ready and however long it takes is however long it takes. When I cross that line, you'll know. I'll be out there."
"I think that Rosie is in that category of he isn't doing everything but is doing some things," Belichick said. "He is coming along. We still have a ways to go before training camp. But he has worked hard. He has been very diligent in his rehabilitation and his attendance and his offseason work ethic as he was last year. I don't think he could really have done much more than he has done and he is coming along."
Brady showing no ill effects
With Rohan Davey still slinging the ball around in NFL Europe preparing for this weekend's World Bowl, Brady and second-year quarterback Kliff Kingsbury are the only to passers in mini camp. That said, Brady, who had offseason surgery on his throwing shoulder, said he has no restrictions at this point on his throwing and looked quite sharp throughout both sessions.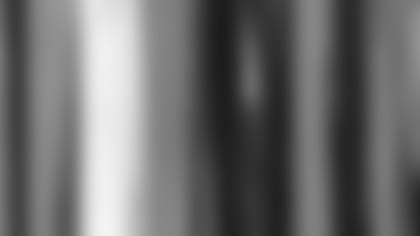 ]()
            "It feels good," Brady said of his valuable right wing. "It's kind of [about] getting the timing back and a lot of the throwing has to do with your legs and the strength of your legs and how those are feeling. The stronger your legs are the better your arm feels. That's why in training camp sometimes your arm gets sore because your legs get tired. So I am trying to stay in good condition, it always helps the way my arm feels. There are two of us throwing to all these guys, eventually it gets tired. But it doesn't hurt or anything like that.  

"I feel great. It's always a little sore from just a lot of activity. But it's not sore from the surgery at all. Your arm for a quarterback is kind of like a knee for a running back, you are always kind of hoping it feels great. It feels as good as I would have expected."
Klecko manning the middle, for now
Second-year jack-of-all-trades player Dan Klecko took a number of reps at inside linebacker, in addition to reps along the defensive line and at outside linebacker, over the course of the two practices. But Belichick was rather candid in stating that Klecko's potential transition to inside linebacker is clearly still a work in progress.
One question that has arisen in the transition is whether or not Klecko would have the speed and mobility at his 5-11, 283-pound 2003 playing weight to succeed at linebacker.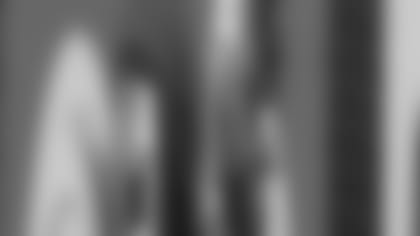 ]()
            "I think where he is now, he's probably OK," Belichick said referring to Klecko's current weight. "That's part of what we want to see is just what his movement skills are at the weight he is at and then talk to him about that whether that is OK where it is or whether it should change one way or another. But I think that he's got the athleticism to play at that position. Obviously there is some new learning going on there for him. He will definitely play down in some situations as well, maybe all situations. I don't know. This may or may not be a permanent thing. But it's giving him good exposure and good experience doing something that he really hasn't had much of a chance to do. We'll evaluate it and see how that part is going. I don't think really with him it's the athletic part that I would be worried about. It's more of the transition from playing with his hand on the ground to playing on his feet. That's a big transition but we've got a number of guys that have done it and there are some guys who haven't' done it. [Tedy] Bruschi did it, and Willie [McGinest] and Mike [Vrabel]. So it's a transition. It will probably take a little time and we'll see how it goes.  

Belichick said that left tackle Matt Light would not take part in the mini camp because he "is going to have his appendix removed". In Light's absence Adrian Klemm took the reps at left tackle alongside Russ Hochstein, Dan Koppen, Joe Andruzzi and Tom Ashworth, the remainder of the Super Bowl XXXVIII starting offensive line. … Along with the quarterbacks, Patten and Cloud wore the red non-contact jerseys for the two practice sessions. Running back Patrick Pass donned the red for the afternoon session. … Stephen Neal took reps at right guard as he recovers from a shoulder injury that cost him the entire 2003 campaign. He was the only player wearing shoulder pads for the practices. … Johnson attended the workouts but did not participate as the second-year wideout recovers from an offseason abdominal procedure. … Fourth-round pick Cobbs arrived to the morning session late and then spent most of the afternoon working with the training staff in the field house adjacent to the practice fields. … Wilson attended both sessions in sweats and did not participate as he recovers from an injury. In Wilson's absence rookies Dexter Reid and Guss Scott rotated through with Shawn Mayer at the free safety spot alongside Rodney Harrison. … Harrison wore what appeared to be a soft wrap on his right arm, the one he broke in Super Bowl XXXVIII. … Green also wore sweats for both sessions while recovering from a stress fracture in his foot. … Tom O'Brien and the Boston College football coaching staff took in the morning practice. … Patriots owner Robert Kraft was in attendance for the afternoon workout. … New punter Josh Miller consistently booted high, long punts in both sessions. … The team worked on red zone passing, the running game, field goals and kickoff coverage in the special teams portion of the afternoon session. … Paxton, still recovering from last season's knee surgery, took reps snapping for punts and field goals, but did not wear a helmet and jersey and did not participate in any coverage drills. … Brady and new running back Corey Dillon had some problems on the exchange on a few handoffs, although only one resulted in a fumble. … The team will return to the field tomorrow morning at 10 a.m. for the first of two scheduled Friday sessions