With the afternoon practice dedicated to the passing game and third-down conversions in particular, the Patriots found out they're in need of some more work in that area.
Bad timing, poor communication and overall lack of execution plagued the first-team offense for most of the workout. Quarterback Drew Bledsoe threw the ball well at times, but not as consistently as he has in the past.
This was particularly evident during the latter part of practice when Head Coach Bill Belichick started a live two-minute drill exercise that ended quickly. On first down, Bledsoe was sacked by linebacker Tedy Bruschi. Second down was wasted when center Damien Woody's shot gun snap rolled to Bledsoe and induced a disgusted whistle to stop the play from Belichick.
On third-and-20, Bledsoe rifled a pass over the middle to wideout Troy Brown for a 13-yard gain, but the drive ended on the next play when Bledsoe was flushed out of the pocket and threw behind Brown for an incompletion.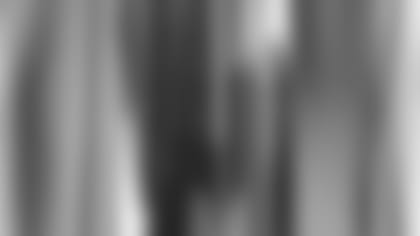 ]()
            Belichick seemed upset with what transpired and quickly called on the second unit, which fared much better. John Friesz, who has received many more reps in practice this week in preparation of his first game action at Washington on Friday, directed a crisp drive that ended with a 20-yard touchdown pass to Matt Bumgardner. Friesz managed the clock effectively on the drive, hitting Tony Simmons and Raymont Harris before spiking the ball. On the next play, he hit Bumgardner in the left corner of the end zone.  

Earlier in the practice, Lee Johnson and Adam Vinatieri worked on their on-side kick techniques. Both were using the form made popular by Miami's Olindo Mare, who has had a lot of success with it in the past. Also, tackle Bruce Armstrong took part in his first physical activity of camp, participating in 1-on-1 drills with the defensive linemen. He wasted little time getting his feet wet, going up against Willie McGinest on his first play. Armstrong got the better of the battle, although it appeared that McGinest had a step on the outside but lost his footing.
The injury list continues to fluctuate, as linebacker Chad Cascadden, as expected, returned to the field after sitting out the morning practice. However, fellow linebacker Ted Johnson, who has suited up for the last several days, was out of pads and on the stationary bike, most likely due to his ailing right hamstring.
Tight end Rob Tardio is another newcomer to the injured ranks. He was sporting an ice bag on his right calf during lunch and joined Johnson on the bikes for the practice. Others on the sideline for the afternoon included offensive linemen Adrian Klemm, Todd Rucci, Lance Scott and Grant Williams (all knee), wide receiver Tony Hamler (leg) and tight end Dave Stachelski (concussion).
Patriots fans will get one more shot to watch their favorite team practice tomorrow (Wednesday) afternoon when Belichick will put them through their final workout at Bryant. Practice is scheduled from 2 p.m.-4 p.m. as the Patriots gear up for their final road game of the preseason at Washington on Friday night.