The holiday season is a magical time to be in New York City, and those who are heading to MetLife Stadium to see the Patriots take on the Jets will be there to kickoff it off. With the teams not facing off until Sunday, there is plenty of time to explore Manhattan and New Jersey, especially those who are heading into town prior to Thanksgiving.
Lifestyle is here to help you make the most of your trip with some events, attractions and restaurants that are must-sees.  
go to the game
Tickets for the AFC East matchup are sold out, but the NFL Ticket Exchange is always a good bet for season ticket holders. For game day information, be sure to check out the Jets website. 
meetups
eat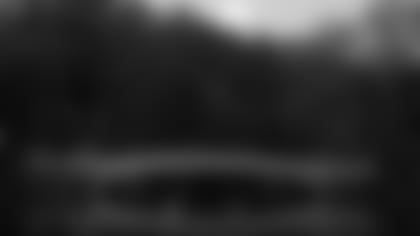 Manhattan is full of adventures for those willing to make the trip while in the area. If the weather is nice, strolls through Central Park or on the Brooklyn Bridge are great ways to see the city's best views. If you're hoping to get into the city early, you have a chance to catch the 90th Annual Macy's Thanksgiving Day Parade live on Thursday. The spectacle is a sight to see, and the parade's website has information about the best spots to watch it all go by. The Taylor Swift Experience is also now on display at the Grammy Museum, and the exhibit gives fans an exclusive experience with handwritten lyrics, home videos and photos. 
If you'd rather stay away from the crowds, check out Brooklyn Brewery (79 N. 11th St., Brooklyn; 718-486-7422)to try out the local brews and get a tour of the facility. On the heels of Black Friday, New York is a great place to be to get a head start on holiday shopping. Of course, 5th Avenue is a good starting point. Saturday night you can catch a sporting event at Madison Square Garden for a reasonable price, as college hockey's "Frozen Apple" is in town. Cornell will be taking on the University of New Hampshire at 8 p.m. and tickets are going for about $30. If you're looking to catch sweeping views of the city, check out the "Top of the Rock," which tends to be less crowded than the Empire State Building.