On Sunday, the Patriots will open up their 2014 season against Miami Dolphins who have a whole new look this year. CBS Boston's Gregory Hunt says that the Dolphins offensive system has changed dramatically over the offseason, while their defense has quietly become one of the better groups in the NFL. He believes that Miami will be looking to make a statement in week one against New England.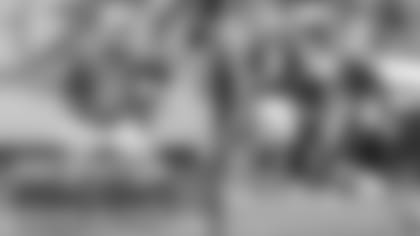 "They don't get a lot of press as an elite defense, but the Dolphins have finished among the top eight teams in the NFL in scoring defense in each of the past three seasons," explains Hunt.
One of the more interesting match-ups to watch this Sunday will be Mike Wallace vs. Darrelle Revis. Adam Beasley of the Miami Herald says that Wallace is ready for his trip to Revis Island and is looking forward to going up against him.
"If he does follow me, it will be an exciting matchup," said Wallace according to Beasley. "He's a good player. He's a really smart, crafty guy. He's going to be in the right spots."
Another thing to keep an eye on will be how the Patriots choose to cover Charles Clay. Last year, the Patriots made sure to limit Clay by using a variety of players to cover him, including Aqib Talib, Devin McCourty, and Jamie Collins. Comcast SportsNet's Mike Giardi says that he expects a similar approach in Sunday's season opener. In his film review, Giardi showed the various ways that the Dolphins used Clay last December and attempted to explain the best way for the Patriots to stop him.
Yesterday, ESPN Boston's Mike Reiss posted his game-by-game predictions for the Patriots 2014 season. He has the Patriots beating Miami this Sunday as well as every other opponent they face in the first nine weeks of the season. Despite starting 9-0, Reiss believes the Patriots will finish the season with a 12-4 record after losing to the Colts, Packers, Chargers, and Jets.
As for the rest of the league, Chris Gasper and Gary Tanguay attempted to predict the 2014 playoff bracket on CSN's "Early Edition". After suffering a down season last year, Gasper believes Pittsburgh and Baltimore will bounce back and make the postseason in 2014.
"I still think that AFC North is a very, very good division," said Gasper. "It's amazing the Bengals have made the playoffs each of the last three years. I think that ends this year."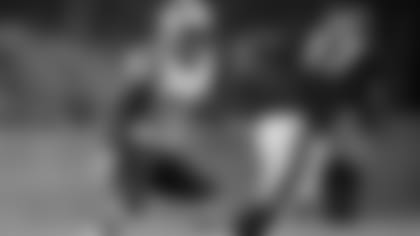 Later in the show, former Patriots safety Steve Gregory joined the "Early Edition" set to talk about the Patriots and how Darrelle Revis will transform their defense.
"You can shift defensive coverages to the other side of the field, you can draw blitzes," explains Gregory. "Matt Patricia is going to have a lot of fun being able to lock that guy [Revis] on a number one receiver week in and week out."
BostonInno's Hayden Bird says that the Patriots are once again ahead of an NFL trend. He says that Bill Belichick's scheme is moving away from a "base defense" because personnel sets are becoming increasingly more spread out. With so many defensive backs on the roster, Belichick will be able to deploy a variety of different defensive packages depending on the offense their facing.