They don't give out trophies or rings for this sort of thing, but the Patriots are on the cusp of another historic achievement. New England starts the 2019 season just three wins shy of posting the most successful decade in NFL history, with its 113 regular-season victories in easy range of topping the Indianapolis Colts of the 2000s, who won 115.
So even a 3-13 record this year — a level the Patriots haven't sunk to since the early '90s — will seal the deal and add a little more luster to the nine division titles and three Super Bowl victories New England already has secured this decade.
With 90 percent of the 2010-2019 NFL decade in the books, the Patriots stand 113-31, with a .785 winning percentage that represents another high-water mark for any decade in league history. According to recent research by the Talk of Fame Sports Network, the fabled Cleveland Browns of the 1950s had the next best decade by winning percentage, winning .733 of their games. Thus, the Patriots could go 5-11 this season — a record they last logged in 2000, in the first season of the Bill Belichick era — and still top those Browns for that mark as well, giving New England a .737 winning percentage for the decade.
If you care to include playoff games in the equation, New England is 129-37 this decade, for a league-record .777 winning percentage. The Patriots, according to research by Rene Bugner, could finish 3-13 this year and still post the highest winning percentage for any team in any decade (.725), including the postseason.
When the playoffs are factored in, the Dallas Cowboys of the 1970s had previously been the standard in terms of best winning percentage for a decade, going 119-46 for a .721 mark. Then comes Miami of the '70s (.717), and New England of the 2000s, with the Patriots finishing 126-52 that decade (.708). With the possibility of 19 or even 20 games remaining in the decade for New England, who knows how high the Patriots might set the bar for the other 31 NFL franchises going forward?
With the NFL's offseason programs coming to a close last week and the league's summer break upon us, here's an up-to-date team-by-team ranking of where things stand this decade so far in the league, based on regular-season winning percentage. Where there were ties, I went with the team that had greater postseason success.
1. New England: 113-31 Regular-season record (.785)
Decade Summary: We just detailed the Patriots' nine-year domination above, but it's worth noting they are a gaudy 16-6 (.727) in the playoffs this decade, with five Super Bowl berths and three rings. The eight consecutive AFC title game appearances are another league record, New England is the only team in the league to win multiple Super Bowls this decade.
2. Pittsburgh: 94-49-1 Regular-season record (.656)
Decade Summary: Despite a dysfunction-filled non-playoff season of 9-6-1 in 2018 and a drop of eight points in decade winning percentage, the Steelers continue to hold down the No. 2 spot in the league behind the Patriots. Pittsburgh has six playoff berths and four division titles this decade, with one Super Bowl berth and nary a losing season. But it still feels like underachievement, doesn't it? Like Belichick in New England, Mike Tomlin is the only coach the Steelers have had this decade.
3. Green Bay: 89-53-2 Regular-season record (.625)
Decade Summary: The Packers will have a new coach for the first time in more than a decade, with Matt LaFleur replacing the out-of-answers Mike McCarthy. Green Bay barely retained its third-place decade standing, with its 6-9-1 third-place finish last season costing it a whopping 27 point decrease in winning percentage. The Packers just missed becoming the third team to hit the 90-win plateau for the decade, and now has consecutive losing records for the first time since 1990-91 in the Lindy Infante coaching era. Those seven playoff berths this decade and lone Super Bowl title of 2010 have lost a bit of luster of late.
4. Seattle: 89-54-1 Regular-season record (.622)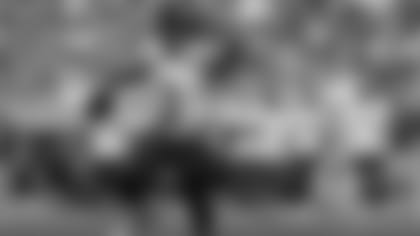 Decade Summary: The Seahawks bounced back from missing the playoffs in 2017, going 10-6 last season and earning an NFC wild-card slot. That makes it seven playoff berths this decade, with a 9-6 record in the postseason, including back-to-back Super Bowl trips in 2013-2014. The Packers and Seahawks own the second-most playoff wins this decade, and Seattle now has six 10-plus-win seasons, plus a 6-0 mark at home in the postseason under its soon-to-be 10th-year coach, Pete Carroll.
5. New Orleans: 87-57 Regular-season record (.604)
Decade Summary: The Saints jumped from No. 8 to the No. 5 spot in the decade standings on the strength of their NFC-best 13-3 record in 2018, gaining 26 points in winning percentage in the process. Their seasons have ended in well-chronicled playoff heartbreak for two consecutive years, but New Orleans is back among the NFL elite class and many peg them as this season's Super Bowl favorite. With two consecutive NFC South titles, the Saints have now logged five seasons of 11-plus wins this decade, and Sean Payton remains their their head coach, with the caveat of his 2012 suspension that installed the duo of Aaron Kromer and Joe Vitt at the reins.
6. Baltimore: 84-60 Regular-season record (.583)
Decade Summary: The Ravens returned to relevance last season, earning their first playoff berth since 2014 and ending a three-year postseason drought. Losing their playoff opener at home to the Chargers put a downer on the ending, but progress was made in 2018. Baltimore rose one spot in these rankings and now owns five playoff berths and a 7-4 postseason record this decade, with coach John Harbaugh having survived a make-or-break season and earned a contract extension heading into his 12th season with the Ravens.
7. Kansas City: 84-60 Regular-season record (.583)
Decade Summary: The Chiefs are tied with the Ravens in terms of regular-season record this decade, but Baltimore gets the tiebreaker due to its 7-4 playoff record and one Super Bowl title, in 2012. Kansas City moved up two spots and gained 20 points on its winning percentage with last year's 12-4, first-place showing in the AFC West, and it has now won a franchise-high three consecutive division titles. Andy Reid has been in place since 2013, making the playoffs in five of his six seasons on the job. But he's a glaring 2-5 in the postseason, with three one-and-done trips. Last year's overtime loss to the visiting Patriots in the AFC title game was perhaps the most bitter pill yet.
8. Denver: 82-62 Regular-season record (.569)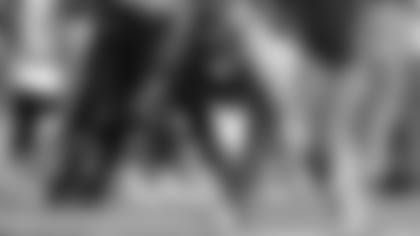 Decade Summary: If only the decade could have ended after the 2015 season for the Broncos, who slipped from No. 5 to No. 8 after their 6-10 finish last season. They haven't made the playoffs since that Super Bowl-winning year, and they're working on back-to-back losing seasons, the first time Denver suffered through that indignity since the early '70s. With new coach Vic Fangio and new starting quarterback Joe Flacco, the Broncos are hoping to end the decade on an upswing. Despite the downtrend, Denver has logged five playoff berths, two Super Bowl trips and that one championship this decade, with a 6-4 playoff record.
9. Atlanta: 82-62 Regular-season record (.569)
Decade Summary: The Falcons, like the Broncos, lost ground in 2018, finishing 7-9 and missing the playoffs for the first time since 2015. They drop three spots after ranking at No. 6 through 2017. Atlanta is tied with Denver at 82-62 this decade, but the Broncos get the nod based on their superior playoff mark. The Falcons this decade have a very respectable five playoff berths, with a 4-5 postseason record, but that missed opportunity in the Super Bowl after the 2016 season still stings (you know the one, Patriots fans). The Falcons have had only two head coaches this decade, with Dan Quinn now in his fifth season.
10. Philadelphia: 78-66 Regular-season record (.542)
Decade Summary: The Eagles rose one spot and cracked the top 10, scraping together that late-developing 9-7 wild-card run last season, with Nick Foles again working his magic at quarterback. Philadelphia has posted four playoff trips this decade, with three division titles and just three losing seasons. But the highlight is obvious, with 2017's Super Bowl title making beloved Philadelphia heroes out of coach Doug Pederson and all involved. The mostly failed Chip Kelly era is but a memory in the City of Brotherly Love as Pederson opens his fourth season in charge.
11. Dallas: 78–66 Regular-season record (.542)
Decade Summary: Well how 'bout them Cowboys? Dallas went 10-6 last season to rise one notch to No. 11, earning their third NFC East title of the decade, all from 2014 on. But the Cowboys have just those three playoff trips from 2010 on, and have gone 2-3 in the postseason during that span. Dallas did beat Seattle at home in the playoffs in last season's first round to reach the NFL's final eight, but its two losing seasons and three 8-8 finishes this decade indicate a fair amount of mediocrity has been the Cowboys' fate.
12. Cincinnati: 75-67-2 Regular-season record (.528)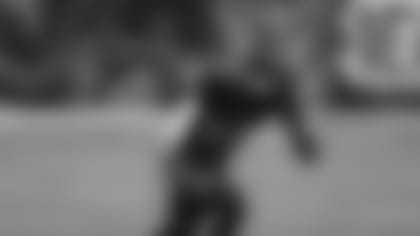 Decade Summary: Three consecutive non-playoff seasons finally (and mercifully) cost coach Marvin Lewis his job, after 16 years and zero postseason wins. Now it's young Zac Taylor's turn to try and re-energize the Bengals and their fan base. Cincinnati dropped from No. 10 to No. 12 in the standings after finishing 6-10 and in last place in the AFC North in 2018. Those five consecutive playoff trips by the Bengals from 2011-2015 seem very long ago these days, and the league's longest current playoff-win drought — their most recent came in the 1990 postseason — continues. But hey, only the Bengals, Packers and Vikings have two ties this decade, so there's that.
13. Indianapolis: 75-69 Regular-season record (.521)
Decade Summary: The Colts moved up two spots and tacked 21 points on to their winning percentage on the strength of last year's 10-6, playoff-qualifying bounce-back season. Rookie head coach Frank Reich got fast results from a roster that many thought woefully undermanned, and Indianapolis even won its playoff opener on the road in Houston, embarrassing the AFC South-winning Texans. The Colts for the decade now have five playoff trips, three division crowns, and a 4-5 record in the postseason.
14. Carolina: 73-70-1 Regular-season record (.510)
Decade Summary: The Panthers at midseason last year appeared to be well on their way to their fifth playoff trip of the decade, all coming from 2013 on. Then they hit the wall, Cam Newton's shoulder became a weekly concern, and Carolina slid all the way to 7-9 and out of the running. That slump should give the Panthers a sense of urgency as this season looms. Ron Rivera is back to coach his ninth season in Charlotte, but the heat is on.
15. Houston: 72-72 Regular-season record (.500)
Decade Summary: We're fresh out of teams that have posted winning records in the first nine seasons of the decade, and somehow Houston's .500 mark perfectly summarizes the Texans' up-and-down results. They've racked up an impressive six winning seasons and five playoff trips so far this decade, but they haven't done much with all that success, going just 3-5 in the playoffs, losing at home to the underdog division-rival Colts in the first round last January. But Bill O'Brien's club won the AFC South last year at 11-5 and the Texans' overall track gives them the nod over fellow .500 clubs like the Vikings and Chargers.
16. Minnesota: 71-71-2 Regular-season record (.500)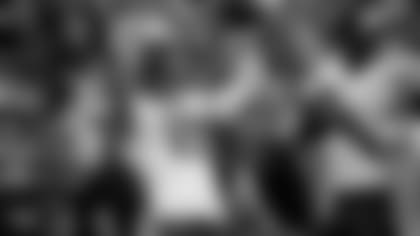 Decade Summary: The Vikings' underachieving 8-7-1 record last season in the first year of the Kirk Cousins era left them perfectly at .500 for the decade, with those two quirky ties adding a little complexity. Like Houston, breaking even seems about right for the Vikings, who have never been known for their ability to follow up success with more success. Minnesota has just three playoff trips this decade, with three last-place finishes and three years right around .500. Add it all up and it makes for an interesting backdrop to 2019 for coach Mike Zimmer and his team, with an increased sense of win-now to maximize the investment in Cousins.
17. Los Angeles Chargers: 72-72 Regular-season record (.500)
Decade Summary: The good news for the Chargers is they went 12-4 last season, made the playoffs for the first time since 2013, and bumped up four spots to .500 in the decade rankings. The bad news is that there's so little to show for the rest of the decade when it comes to this relocated franchise. The Chargers have just two playoff trips, and six times have finished somewhere between 9-7 and 7-9. Coach Anthony Lynn at least has some success to build on in Los Angeles as the decade comes to a close.
18. Arizona: 70-73-1 Regular-season record (.490)
Decade Summary: The Cardinals were the NFL's biggest loser in 2018, dropping a whopping five slots in these standings and seeing their decade winning percentage fall by 41 points. That's what a 3-13 record with the No. 1 overall draft pick can do to you. After winning 34 games over the three-year span of 2013-2015, Arizona has only earned 18 victories in its past three seasons. But with Kyler Murray and Kliff Kingsbury on hand, there's at least hope for the future as the decade closes.
19. Detroit: 69-75 Regular-season record (.479)
Decade Summary: When you went a league-worst 42-118 (.262) in the 2000s, this decade's improvement has to pass for success, right? It doesn't feel that way in Detroit, who still hasn't won a playoff game since 1991, a mind-boggling 28 years ago. The Lions have three playoff trips this decade and four times have won at least nine games. But last year's 6-10, last-place showing under rookie head coach Matt Patricia represented a step back from the Jim Caldwell coaching era, and that better change in 2019 or more change could be on the way in Motown.
20. Chicago: 68-76 Regular-season record (.472)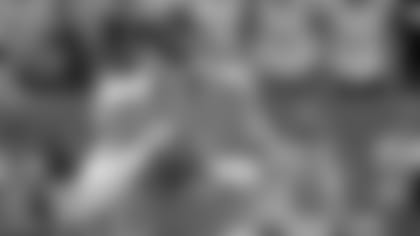 Decade Summary: At least the arrow is pointed up for the Bears, who went 12-4 last season, made the playoffs for the first time since 2010, and tacked on 34 points to their decade winning percentage, rising four spots in these standings. That beats the heck out of the four straight last-place finishes in the NFC North Chicago had produced under Marc Trestman and John Fox. Second-year coach Matt Nagy has something good building in Chi-town.
21. San Francisco: 67-76-1 Regular-season record (.469)
Decade Summary: Last year, the 49ers were the 16th-ranked team in these standings and appeared to be on their way to big things. Then Jimmy Garoppolo went down in Week 3 of last season and the bottom fell out for San Francisco. The 49ers' 4-12 third-place finish in the NFC West proved challenging to stomach for second-year coach Kyle Shanahan, and progress must be shown this year. For the decade, San Francisco has five consecutive non-winning seasons, after Jim Harbaugh led it to the playoffs three times in a row from 2011-2013.
22. New York Giants: 66-78 Regular-season record (.458)
Decade Summary: Imagine winning a Super Bowl this decade and still being mired in the early-20s of these standings. New York went just 5-11 last season, it second straight non-playoff finish. For the decade the Giants have just two postseason runs, winning four games in 2011's magical Super Bowl-title year, and going one-and-done in 2016's mirage under first-year coach Ben McAdoo. Now Pat Shurmur gets a second year at the helm to try and restore this once-proud franchise to greatness.
23. Miami: 65-79 Regular-season record (.451)
Decade Summary: Adam Gase is gone and the Dolphins are starting over once again with ex-Patriots defensive coordinator Brian Flores as head coach. Maybe this time results will ensue. Miami has notched just one winning season and one playoff trip this decade, that being 2016's false hope of going 10-6 under Gase in his first season. Last year's 7-9 record was par for the course, because Miami has lived in the 8-8 to 6-10 zone for years.
24. Los Angeles Rams: 64-79-1 Regular-season record (.448)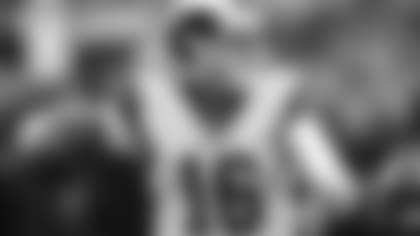 Decade Summary: The Rams have made up some serious ground the past two seasons under coach Sean McVay, and last year's 13-3 record added 46 points to their decade winning percentage. The Rams are now 24-8 in the regular season in McVay's two years of work, reaching the Super Bowl last season, only to fall to the Patriots in that 13-3 defensive struggle. Back-to-back NFC West titles and playoff trips seem pretty sweet after the franchise's 12-year postseason drought.
25. New York Jets: 61-83 Regular-season record (.424)
Decade Summary: By the narrowest margin, I'm putting the Jets in the No. 25 slot and the Bills at No. 26, because while tied in regular-season wins, New York went further than Buffalo did in its only playoff appearance of the decade. In that long-ago 2010 run, the Jets were sixth-seeded and still upset the No. 3 Colts and No. 1 Patriots in the playoffs, reaching the AFC title game. New York also had a 10-6 non-playoff season as recently as 2015, under Todd Bowles. Otherwise? Not much, including last year's 4-12 last-place finish in the AFC East. Now it's division re-tread Adam Gase's turn to reverse the Jets' fortunes.
26. Buffalo: 61-83 Regular-season record (.424)
Decade Summary: The Bills were competitive last year with a rookie quarterback in Josh Allen under center, but they still regressed compared to 2017's 9-7 wild-card qualifying team that went one-and-done in the playoffs. That club snapped the franchise's head-spinning 17-season playoff drought, but probably succeeded a bit with smoke and mirrors. At least this year's Bills seems to be building a firmer foundation that could pay off with long-term success under third-year head coach Sean McDermott.
27. Tennessee: 60-84 Regular-season record (.417)
Decade Summary: The Titans ranked 29th last season in these standings, and they are only two spots higher this year. But that doesn't mean significant progress isn't being made. Tennessee snapped an eight-year playoff drought in 2017 and then finished with a winning record at 9-7 last year, albeit in third place and missing the playoffs. It's a big year for fifth-season quarterback Marcus Mariota, but second-year coach Mike Vrabel has showed signs of being the right man for the Titans' job.
28. Washington: 59-84-1 Regular-season record (.413)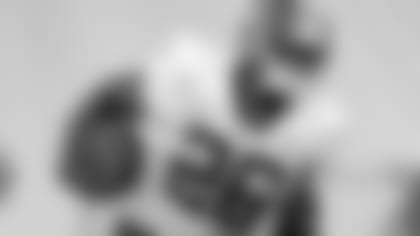 Decade Summary: It has been another dismal decade in D.C., and owner Daniel Snyder can't spin it any other way. Washington had made two playoff trips this decade and both have produced one-and-done exits at home, after winning the NFC East. The past three years, Jay Gruden's team has gone 8-7-1, 7-9 and 7-9, so mediocrity rules. Another .500 finish this season might finish Gruden and bring on another coaching change in Washington.
29. Oakland: 56-88 Regular-season record (.389)
Decade Summary: Not much to talk about with the Raiders. They have one playoff trip this decade and last year's 4-12 debut season under Jon Gruden was disheartening in almost every way. In their last season in Oakland (we think), it's time for some signs of improvement and stability.
30. Tampa Bay: 52-92 Regular-season record (.361)
Decade Summary: Same old, same old for the Bucs, who were No. 30 in last year's standings. Tampa Bay has had seven last-place finishes this decade, with no playoff trips and only two winning records, those being a 9-7 mark in 2016 and a surprise 10-6 result in 2010. Bruce Arians in January became their fifth coach this decade, and he's not in the stage of his career where he's interested in long-term building projects. It's win now with Jameis Winston or else.
31. Jacksonville: 45-99 Regular-season record (.313)
Decade Summary: The Jaguars slid back to familiar last-place territory in the AFC South in 2018, after reaching the AFC title game the season before. There has been some bad NFL football played in Florida for quite a while now, but the Jaguars' regression was among the biggest surprises of the season last year. Coach Doug Marrone is on the hot seat and probably gets only one more shot to fix his enigmatic team.
32. Cleveland: 36-107-1 Regular-season record (.253)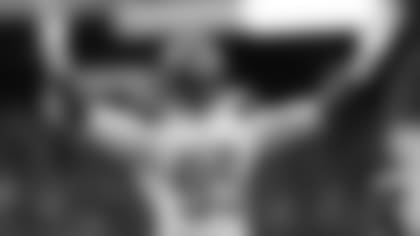 Decade Summary: Give it up for the vastly-improved Browns, who flirted with .500 last season and were a handful for opponents in almost every game they lost. Cleveland's 7-8-1 record may not sound like much to the rest of the NFL, but it produced almost 20 percent of the Browns' win total for the entire decade. Cleveland was monumentally and record-breaking bad from 2010-2017, but those days are gone.