There has been no shortage of excitement during the first week of the offseason, and nowhere has that been more evident than in the AFC. Several teams have dramatically improved their rosters, creating a buzz around the NFL not seen in quite some time.
While free agency often results in high-profile signings and big-money deals, this year has been a little different. Not only are the contracts eye-popping but they are going to some of the game's biggest stars that aren't usually candidates to change teams.
The aftermath is an arms race in the AFC with everyone trying to keep up. That includes the Patriots, whose slow start to free agency included mostly retaining some veteran players. Elsewhere the firepower changing teams is creating an atmosphere not seen in the league … perhaps ever.
No fewer than three of the game's best players – Russell Wilson, Deshaun Watson, Davante Adams – have changed teams. Rarely do players of that stature move around let alone three in one week. For fans it's been a wild ride to monitor with the landscape in the conference – especially the AFC West – changing by the hour.
For the rest of the teams, though, it has created some urgency. By adding Wilson as well as pass rusher Randy Gregory, the Broncos have propelled themselves into playoff contention.
The Raiders, who earned a wild card spot a year ago, enhanced their roster with the addition of Adams in a stunning trade with the Packers, as well as pass rusher Chandler Jones in free agency.
And the most surprising move off all came last when Cleveland came out of nowhere to secure the services of Watson, paying a hefty price to do so but also injecting themselves into the playoff picture.
Games aren't won in March and they are certainly not won on paper. But it's tough to view these moves without believing those three teams – especially Cleveland and Denver – have improved significantly with the arrival of two great quarterbacks to the mix.
That puts more pressure on teams like Baltimore, Pittsburgh, Miami, Indy and the Patriots, who were already trying to catch the likes of Buffalo, Kansas City and Cincinnati, to keep up. The AFC could feature a vicious playoff battle in 2022 with (in no particular order) Buffalo, Kansas City, Cincinnati, Cleveland, Tennessee, Denver, Las Vegas, Baltimore and Los Angeles looking poised to fight it out.
The Patriots are still a work in progress as Bill Belichick tinkers with his roster and plenty of moves could still be coming, but at this stage they appear to be in a group with the Steelers, Colts and perhaps the Dolphins in that next tier.
But as we learned in the past and once again last year with the Patriots, the teams that "win the offseason" don't always wind up on top when it counts.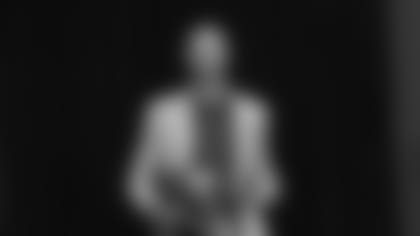 It's not often when the projections heading into an offseason turn out to be accurate, so when the prevailing wisdom of the coming changes to the quarterback landscape focused on high-profile starters possibly changing teams came to fruition it still came as a bit of a shock.
In addition to the trades that sent Wilson to Denver and Watson to Cleveland, two other megastars were in the news when they decided to stay with their teams. Aaron Rodgers opted to stay in Green Bay, signing a three-year deal to do so, while Tom Brady ended his "retirement" and chose to stay with the Bucs.
It's hard to view Brady's decision as anything more than a failed power play given the fact that he was openly talking about continuing to play less than 48 hours after stepping away. Clearly he either wanted to go elsewhere (likely) or was trying to wrestle additional power away from his head coach, Bruce Arians, perhaps even leading to his ouster. When the Bucs publicly stated at the Combine that they had no intentions of trading him, Brady decided to announce his return. Time will tell if that indeed winds up being in Tampa.
In addition to Brady and Rodgers, there was news surrounding other notable quarterbacks. Carson Wentz was dealt from Indy to Washington, likely representing his final chance to resurrect what was once a promising career. In Cleveland Baker Mayfield issued what amounted to a good-bye letter to the Browns and their fans just before the Watson trade was consummated, leaving him in limbo. After dispatching Wentz, the Colts were looking for a replacement and found one in Atlanta's Matt Ryan, sending a third-round pick to the Falcons. While Ryan isn't exactly Wilson or Watson, he does represent an upgrade over Wentz and should be enough to put the Colts in playoff contention as well. Meanwhile, the Falcons immediately signed veteran backup Marcus Mariota as a free agent.
The lack of top-rated quarterbacks in the draft is definitely impacting the urgency for teams in need, and as fascinating as it has been to watch, it's not over just yet with the likes of Jimmy Garoppolo and Mayfield still available.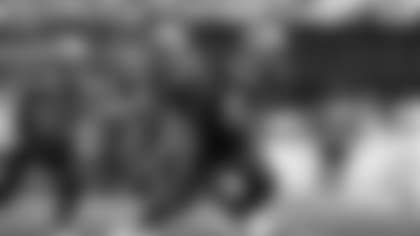 Interesting tidbit uncovered by a member of the German media over the weekend with regard to Jakob Johnson. After the fullback signed a two-year deal with the Raiders, Johnson told Deutsche Presse-Agentur via German NFL writer Rene Bugner the following: "The Patriots have informed me that they will no longer need my services next season simply because they will no longer have my position on the roster."
It will be interesting to see how Belichick chooses to replace the traditional fullback role within the offense. Jonnu Smith lined up in the backfield periodically last season and could see an increase to that number, adding some athleticism and versatility to the role in 2022. Dalton Keene, who has been used as a hybrid-type player in the past, also could be in the mix.
Either way it seems there will be some changes to the offensive approach regardless.
Not a great look for the NFL in the aftermath of Michigan's David Ojabo's devastating injury suffered during his Pro Day workout last week. Ojabo, a defensive end who was widely considered a first-round pick, ruptured his Achilles while doing drills in front of various scouts.
It was an unfortunate situation to be sure, one that will likely cause Ojabo to drop in next month's draft. But it was tough not to notice the lack of compassion shown by those in attendance, one of which simply picked up the football nearby the fallen Ojabo and moved on to the next drill.
Injuries are a huge part of the game and every training camp features many situations similar to this where the ball is moved and practice is resumed while the player is tended to by medical personnel. But in those cases the players are members of a team, and the team's personnel does its job while the rest of the players continue doing theirs.
Ojabo was in the middle of a workout for NFL scouts and likely saw his value drop precipitously, and rather than at least feign sympathy the scouts simply continued business as usual. Obviously, Ojabo was treated by the medical personnel on site, but the apparent lack of compassion was jarring.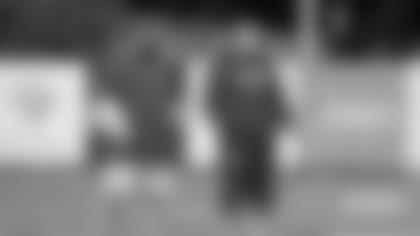 Belichick and Matt Patricia were on hand for Georgia's Pro Day as the free agency period got underway. But an even more noteworthy development took place later in the week as the Patriots were on hand at Western Michigan's event.
According to reports, the Patriots contingent on hand in Kalamazoo, Michigan, included Joe Judge, who is expected to fill a role on the offensive coaching staff. The reports indicated Judge was intently watching quarterback Kaleb Eleby, who is projected as a Day 3 possibility. More importantly, Judge was described as the Patriots quarterbacks coach, a fact confirmed by Patrick Nothaft of MLive.com, who reported the quarterbacks coach scouting Eleby was in fact Judge. Eleby is considered a Day 3 prospect and could be tabbed to provide some depth at the position.
The Broncos also boast wide receiver Skyy Moore, a Day 2 prospect who is considered one of the top slot options in the draft.