The trade of Shaq Mason didn't really surprise me, what we got in exchange for a top-five player at his position did. Was this more about getting rid of salary? David Phillips
Why are we in the business of trading away good players! I know it was a "cap saving move," but did they even approach Mason about a restructure? Sure, it takes two to tango, but you media guys say there are always ways to work around cap space. That leads to the conclusion that either Shaq or [Bill] Belichick was not convinced or interested in his future with the Patriots. And is a fifth-round draft pick seriously the best we could get for a top 10 guard? I'm disappointed here. I really liked having homegrown good players. It says you're doing something right. Now there goes another one. TD Mike
Why did the Patriots dump one of their best players for a fifth-round draft pick? I don't see this making any sense! Was his salary such a problem? Very confused and frustrated! Don Ludwig
How is it that the Patriots were only able to get a fifth-round pick for Shaq Mason? He's a very highly rated guard, with two years left on his contract at a reasonable salary. I get that perhaps they saw a trade as important to make cap space, but it seems to me they should have been able to get a better return. Is there just no market for starting guards? Kevin Pilz
These and many other similar reactions we've received in our inbox since the Mason trade are not unlike those we got when the Patriots sent QB Jimmy Garoppolo to San Francisco for a second-round pick: confusion, frustration, and, in some cases, sheer anger. It's understandable from a fan's point of view, but since none of us can be in the room when such deals are made, we are only left to speculate.
Historically, the Patriots under Belichick were the ones who usually got the perceived better end of trades. Looking back, it seems to me that this was because New England was typically operating from a position of strength. The Patriots didn't necessarily need to make a trade as much as the club with whom they wound up doing business. Now, perhaps, the shoe could be on the other foot. In the specific instance of the Mason deal to Tampa, we don't know exactly what the Patriots were asking for in return – it certainly could have been more than just a fifth-round draft pick – but their cost-benefit analysis may have told them that it was more important for them to clear the cap space than to haggle for a higher return on the transaction.
It's also possible that the front office felt it might be easier to replace an offensive lineman, even a quality one, and thus the ability to give themselves some breathing room under the cap took precedence over demanding a higher pick of multiple picks.
It's interesting to note that what the Patriots received was a fifth-rounder, as they previously didn't have one in this upcoming draft. Belichick usually doesn't like to go through an entire round without at least one selection, so, it's conceivable that a fifth-round choice was, in fact, exactly what New England wanted all along. Again, without first-hand knowledge of the negotiations, any analysis by those of us not directly involved is little more than conjecture. But hopefully this gives all of you a bit of context and maybe some peace of mind. Erik Scalavino
Greetings from Germany. After the embarrassing loss to the Bills [in the Wild Card Playoff Round], I was at least optimistic regarding our offense. But since the game, we lost our Offensive Coordinator with no apparent heir in sight that would help Mac Jones to keep progressing. Furthermore, as it stands now, we lost half of our starting offensive line from last year (the trade of Shaq Mason for a fifth-round pick really stings). I know there is still the draft and possible trades, but right now I see Mac Jones really struggling and running for this life. Is it me being pessimistic or is there reason to worry? Philippe Hackfort
Concerning both the draft and free agency, I keep hearing our needs are CB, LB, WR, and DT. I agree these are needs, but what about OL? Badax Michaud
"Worry" might be a strong word, but I certainly share both of your obvious concerns about the offensive line. The Patriots rarely go a draft without taking at least one offensive lineman, so, it wouldn't stun me at all if that's now a position the team targets higher up than they otherwise might have.
I was less optimistic than Philippe about New England's offense overall following the playoff loss to the Bills (the Patriots just couldn't keep up with such a potent attack as Buffalo's), and barely a week into free agency, nothing the team has done thus far has instilled much confidence in me that better days are ahead. Of course, as both emailers point out, there is still time left in the teambuilding period, between free agency and the draft, to continue making improvements, but until we get a chance to see the product on the field this spring and particularly the summertime (training camp and preseason), including who's actually running the offense from a coaching perspective, I'll continue to harbor my own skepticism. So, take heart guys. You're not alone. Erik Scalavino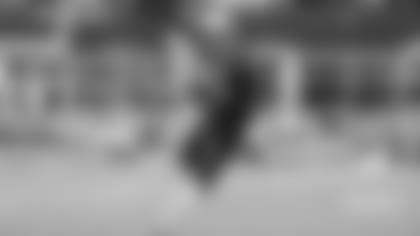 This past week, the Patriots placed a second-round restricted free agent tender on wide receiver Jakobi Meyers. Do you think another team will claim/sign him to an offer or does he remain with New England for 2022 or get an extension? Jeff Hurlich
In general, restricted free agents rarely change teams, particularly if they're tendered by their original club. Meyers is a great young man and has proven a valuable receiver in this offense. New England indicated as much with the kind of tender (a one-year contract for roughly $4 million) they offered Meyers, who originally made the Patriots as an undrafted rookie.
Clearly, the Patriots feels he's important to them, but I'd be surprised if other teams would be willing to give him more than that amount at this point. If they did and the Patriots refused to match the offer (which is New England's right under the rules of the restricted free agent tender), the club that signs Meyers would also have to forfeit some sort of draft pick compensation. This latter point is why most RFAs don't change teams often. Erik Scalavino
With the loss of Brandon Bolden recently at RB, do you expect the Patriots to get more depth via the draft, trades, or free agency? Justin Phillips
This question came in prior to New England's addition of veteran Ty Montgomery, a versatile player with both rushing and receiving capabilities. Montgomery's skills seem to help mitigate Bolden's departure, even though the Patriots are officially listing Montgomery as a wide receiver. It wouldn't be the first time New England has listed a player at one position, only to play him primarily at another.
Furthermore, the Patriots usually relish having a full-stocked running back stable. So, it wouldn't at all surprise me if they continue to add one or two more players at that position over the coming weeks, whether those are veterans, rookies, or a combination of both. Erik Scalavino
Safety Devin McCourty signed a one-year, $9 million deal. If the Patriots are trying to get better and faster on defense, why not go after Tyrann Matthieu? Chris Toms
I brought up this very topic during the March 15 episode of our Patriots Unfiltered podcast. Please give it a listen to hear how the debate unfolded. Erik Scalavino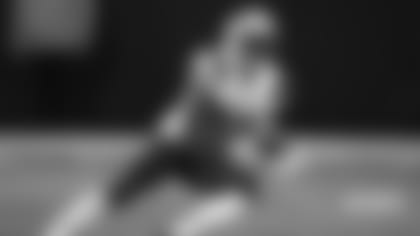 In 2020, the Patriots traded this year's sixth-round pick for wide receiver Isaiah Ford. Did we get that back somehow or is everyone in denial because we released him after one month? Okello Craig
The Patriots actually traded a 2022 seventh-round draft pick to acquire Ford, not a sixth. As you correctly point out, Ford hardly played a snap here in New England, but that trade is one of the reasons why the Patriots are without a seventh-round selection right now. Erik Scalavino
If it is said by an expert in the media that the Patriots salary cap is at $13 million, does this include the price for their draft picks already factored into that tabulation or do they have to make sure they have enough to sign there draft picks? And how much would the Patriots spend signing the seven draft picks they have at the moment? David Mittica
The number cited at any given time typically reflects the total amount of cap space a team has. Some reports will factor in the rookie draft pool (the amount needed each season to sign rookies), but more often than not, the number you read or hear is simply the overall amount of space and doesn't take the rookie portion into account.
As you are probably aware, NFL rookie contracts are based on a structured formula that increases slight each season. The higher a team is slotted to pick in the draft, the more it must pay its rookie class. In 2022, given where New England is currently situated (21st overall), the Patriots figures to need somewhere in the neighborhood of $8 million to sign seven draft choices.
As I understand it, however, the "effective" cap space each team needs is less than its rookie pool amount, because the incoming rookie classes generally supplants some players who are already on the roster and counting against a team's salary cap. Some observers who follow this closely believe the Patriots need around $3 million in effective cap space right now to sign their seven draft choices, even though the total amount will wind up being closer to $8 million. The bottom line, though, is, yes, all NFL teams must account in some way for rookie salaries while juggling cap space throughout free agency prior to the draft. It's a bit convoluted, I admit, but I hope this helps. Erik Scalavino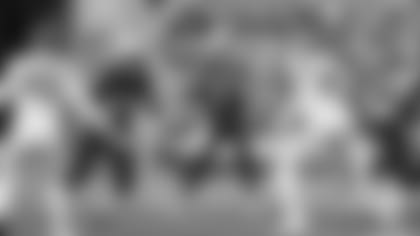 Do the Patriots have any plans for their reserve QB situation? If Mac Jones goes out with a serious injury, during the regular season, then the Pats are a whole new team, and much worse. Brian Hoyer as the No. 2 QB? Really? There must be much better QBs out there that they could sign instead. This is an area that's being ignored, and this doesn't even include questions about what to do next with the Patriots QB coaching vacancy! John Moore
Keep in mind, John, that it's difficult enough for NFL teams to find a quality starting quarterback, let alone a decent backup. For most teams, if their starter goes down for an extended period, they're likely in dire straits in terms of competing for the playoffs. Your focus shouldn't be on the backup spot, but in watching how well Mac Jones develops in his second season with New England. If he improves on his solid rookie season, the offense should be better and the Patriots might have a chance to vie for a playoff spot again.
After re-signing backup Brian Hoyer to a two-year pact, it seems New England is content with keeping the status quo at that spot. Fourth-year man Jarrett Stidham could also emerge after dealing with a back injury last season. But again, the emphasis here is not on the reserve. It's on Jones. As he goes, so goes the Patriots offense. Erik Scalavino
Should we be upset that the Patriots haven't addressed their lack of talent on the roster in free agency to keep pace with the rest of the AFC? Or should we accept that this team is going to get worse before it gets better as we start building up a young core? Will Paradis
Where do you see us as a team right now and where do we go from here? Would we over-depend on the draft to add some quality or do you see some trades and signings coming? Rosen Rashkov
First, you guys should keep things in context. New England rarely goes on free agent spending sprees, the way they did a year ago. The only reason they did so in 2021 was because they had the wherewithal (i.e., loads of space under the salary cap) and few other teams did. This year, the shoe is on the other foot. The Patriots have relatively little to spend and are left to prioritize what they can afford, which are, for the most part, their own players. One of the most important of these was starting tackle Trent Brown, who's proven he can play on either the right or left side at a high level.
Second, there is hope for the future. And I'm not just talking about the upcoming NFL Draft at the end of April. In 2023, the Patriots are currently projected to have even more cap space than they did in 2021. Sure, it's difficult as a fan to watch other teams around the NFL making headline-grabbing moves right now, but remember that this is usually how Bill Belichick's Patriots do business this time of year. Now is the time to be patient, not panic, as hard as that might be to accept. Erik Scalavino