The excitement of the Super Bowl always brings out some bittersweet feelings. On one hand it's the NFL's signature event and the sole goal for each of the 32 teams each and every season. But it's also the culmination of the campaign, and every year as time ticks away on Super Bowl Sunday the reality of six-plus months without football sets in and leaves an enormous void.
This particular year there should be more activity to keep us entertained during the offseason. High-profile quarterback movement, with the likes of Aaron Rodgers, Russell Wilson, Jimmy Garoppolo and perhaps Deshaun Watson all possibly on the move, figures to provide plenty to monitor.
But before we get fully invested in any of that there's still one game left to be played and it figures to be an entertaining one. The Rams and Bengals are both capable of putting points on the board and the teams offer some contrasting styles in terms of roster building.
L.A. went the aggressive route, adding high-profile veterans via trade (Matthew Stafford, Jalen Ramsey, Odell Beckham) while being willing to part ways with multiple first-round picks. The strategy has worked, however, because the Rams have also found plenty of young talent with the picks they did keep including Cooper Kupp, Van Jefferson, Tyler Higbee, Cam Akers and Darrell Henderson – all of which went in the second round or later.
The Bengals went down a more traditional path of building through the draft. Franchise cornerstones Joe Burrow and Ja'Marr Chase were top five picks. Tee Higgins, Evan McPherson, Logan Wilson and Sam Hubbard all came through the draft as well. Cincinnati also enjoyed a solid class in free agency, adding veterans Trey Hendrickson, Mike Hilton, Chidobe Owuzie and Larry Ogunjobi – all contributors to the team's success.
The Rams have one of the league's highest paid quarterbacks while the Bengals are enjoying life with Burrow still early in his rookie deal.
The construction of the teams couldn't be more different, and it's the latest proof that there are several ways to build a successful football team.
Rather than break down Sunday's game I thought it was a good time to look back at the season and provide some thoughts on the league's awards, which will be handed out Thursday night in Los Angeles. Here's one man's picks for the various honors.
MVP
Tom Brady, QB, Buccaneers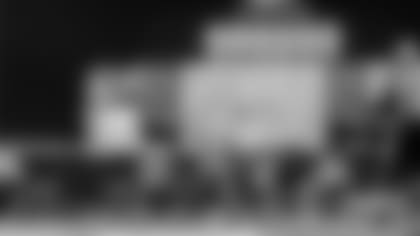 Set aside the fact that Brady is 43 and simple look at the numbers: 43 touchdowns, 12 picks, 5,316 yards and a 13-4 record. Aaron Rodgers also put up another phenomenal season with 37 touchdowns against only four interceptions while the Packers also went 13-4. Basically it's a two-horse race between the two best in the game, but given all that Brady was asked to do while his team suffered through countless injuries on both sides of the ball, I felt Brady had the better season. Most expect Rodgers to repeat, and he's a worthy winner. But Brady was slightly better while being forced to do more for a team that was rife with turmoil all season.
Also under consideration: Aaron Rodgers QB, Packers, Cooper Kupp, WR, Rams; Jonathan Taylor, RB, Colts
Offensive Player of the Year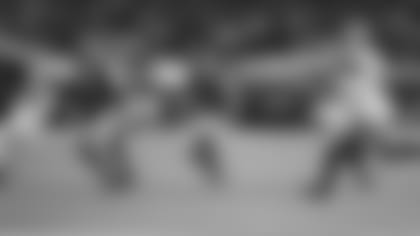 Kupp turned in an amazing season by winning the receiving triple crown, leading the league in receptions (145), yards (1,947) and touchdowns (16). Indianapolis' Jonathan Taylor deserves mentioning as well after his 1,811 yards rushing led the league by more than 500 yards. He also had 20 total touchdowns.
Also under consideration: Taylor, Brady, Rodgers, Ja'Marr Chase, WR, Bengals
Defensive Player of the Year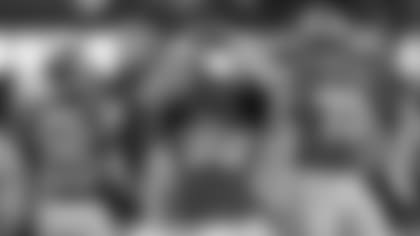 Pittsburgh's T.J. Watt got most of the attention for this award, and rightly so given his historic sack season with 22.5. But on a down-to-down basis nobody impacts games as consistently as Donald. The numbers aren't as gaudy, but his impact is more significant.
Also under consideration: Watt, DE, Steelers; Micah Parsons, LB, Cowboys; Myles Garrett, DE, Browns
Offensive Rookie of the Year
Ja'Marr Chase, WR, Bengals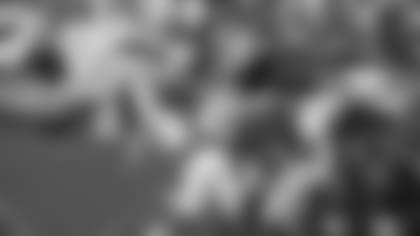 Chase made an immediate impact in the Bengals offense and became the focal point of opposing defenses as the season progressed. The added attention did little to slow him down as he finished among the league leaders (not just rookies) in yards (1,455) and touchdowns (13). Mac Jones is definitely in the mix after a solid rookie season that saw him lead his team to the playoffs.
Also under consideration: Mac Jones, QB, Patriots, Rashawn Slater, T, Chargers, Creed Humphrey, C, Chiefs, Najee Harris, RB, Steelers
Defensive Rookie of the Year
Micah Parsons, LB, Cowboys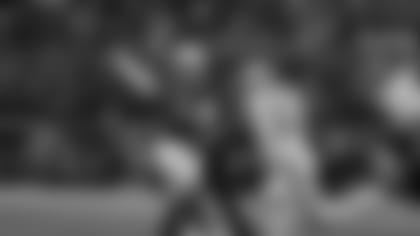 This one is even more of a runaway than Chase. Parsons did everything for the Cowboys defense and should receive serious consideration for overall DPOY as well. He served as an end, linebacker, rushed the passer and worked in coverage as well. He was around the ball all season long and spearheaded Dallas' defensive resurgence.
Also under consideration: Patrick Surtain, CB, Broncos
Comeback Player of the Year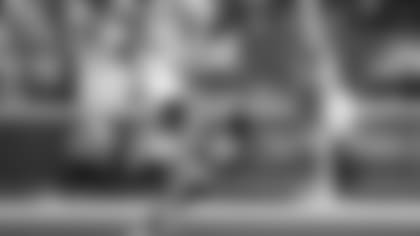 Both Burrow and Dallas' Dak Prescott returned from gruesome injuries but Burrow performed at a higher level, especially down the stretch. Burrow tossed 34 touchdowns and threw for 4,611 yards while completing a league-best 70.1 percent of his passes. Prescott was solid in his return as well but he the Cowboys staggered late while Burrow caught fire.
Also under consideration: Dak Prescott, QB, Cowboys; Nick Bosa, DE, 49ers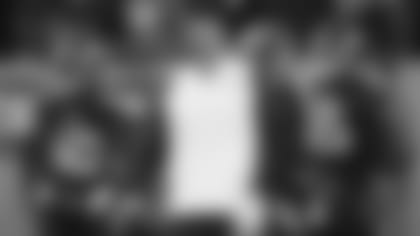 It's hard to even quantify what Tennessee went through during the course of the season. The team lost so much personnel that it set a new NFL record for most players used during a season, and yet the Titans still managed to secure the No. 1 seed in the AFC to earn the lone bye. Vrabel did this despite losing the centerpiece of the team – Derrick Henry – for half the season.
Also under consideration: Matt LaFleur, Packers; Zac Taylor, Bengals; Sean Payton, Saints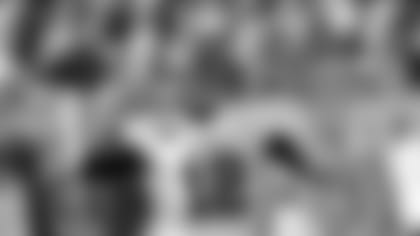 Tom Brady's retirement was the worst kept secret in the league last week but when the announcement came on February 1 it still came as something of a surprise if only because he is still playing at such a high level. That, plus he has repeatedly stated in the past that he wished to play until he was 45.
So why a year early while still at the top of his game?
It seems pretty clear that Brady is walking away to appease his wife, Gisele Bundchen, and to spend more time with his family. He also has likely grown tired of the sloppiness around his team in Tampa, led by coach Bruce Arians, whose oversees an operation that lacks the kind of discipline Brady has thrived in.
Then Brady made his weekly appearance on the "Let's Go" podcast with Jim Gray six days later, and the host asked a very simple question: Any thoughts of coming back at some point?
Less than a week removed from his announcement it would have seemed to be an easy straightforward answer. But Brady instead left the door slightly ajar.
"I'm just going to take things as they come," Brady said. "I think that's the best way to put it and I don't think anything, you know, you never say never. At the same time, I know that I'm very, I feel very good about my decision. I don't know how I'll feel six months from now.
"I try to make the best possible decision I can in the moment, which I did this last week. And, again, I think it's not looking to reverse course, I'm definitely not looking to do that. But at the same time, I think you have to be realistic that you never know what challenges there are going to be in life. Again, I loved playing. I'm looking forward to doing things other than playing. That's as honest as I can be."
Translation: "Talk to me in July."
Brady will likely remain on the sidelines but based on his answer you can't rule out a possible return.