In terms of theatre, it would be hard to top what went on Sunday night at Gillette Stadium. A hero's welcome, a spirited hometown defense and a season's worth of late-game drama. To top it off, there was a last-minute decision that decided the game that deserves a second look.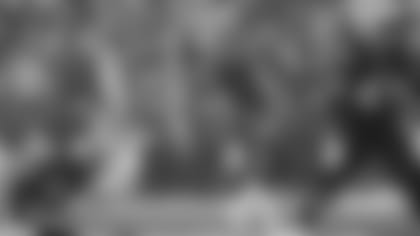 The Shakespearean theme featuring Bill Belichick and Tom Brady that permeated the entire week came down to the final minute Sunday night, and Belichick opted to make a curious call.
Trailing 19-17 with the ball on the Bucs 37 and 59 seconds to go, the Patriots faced a fourth-and-3 and Belichick had a decision to make. He could send Nick Folk out for a 56-yard field goal to put his team on top, or he could have had Jones and the offense remain on the field and tried to move the ball closer.
The coach didn't seem to think he had a choice at all, and he sent Folk out to try to put his team ahead. The kick had the distance but ultimately clanked off the lower left upright and Tampa left town with a hard-fought victory.
"It really wasn't much of a decision there," Belichick said Monday morning. "We converted two third downs in the game. Nick kicked well. No, there wasn't any consideration."
At the time the choice seemed curious. First and foremost, 3 yards didn't seem like an insurmountable hill to climb for Jones, who completed 31 of 42 passes and 19 in a row at one point. The previous play appeared to be a conversion in the making when Jakobi Meyers was open over the middle but Jones' pass was knocked down by linebacker Lavonte David. Despite that, Belichick pointed to his team's 2-for-9 performance on third down as a reason for going for the long-range kick.
The second reason to question the move was Folk himself. The 36-year-old kicker came into the game nursing a knee injury and 11 years removed from his lone make from that distance – a 56-yarder made in Denver as a member of the Jets back in 2010. The odds did not seem to be in Folk's favor, yet Belichick sent him in anyway.
The final reason against the field goal is less of a certainty. The kick clanked off the upright with 55 seconds to go, meaning in the unlikely event that Folk made the kick, Brady and the Bucs would have had that amount of time plus two timeouts (assuming a Jake Bailey touchback) to move roughly 40 yards to get into reasonable field goal range (53 yards) for Ryan Succup. That's an eternity for Brady, and the Bucs had scored on each of their previous three possessions, which indicates that perhaps Brady had overcome his struggles and gained some confidence down the stretch.
So even if the Patriots took the lead on the kick, there's a great chance that Succup would have had the opportunity to match it. Perhaps the Bucs kicker would have missed and New England would have won anyway (he missed earlier from 36 yards out) but by converting the fourth-and-3 the Patriots would have had the opportunity to run the clock down and attempt a field goal from a more manageable distance.
EdjSports, an analytics firm that uses a proprietary formula based on historical NFL play-by-play data that is fully customized for each team's strengths and weaknesses, ranked Belichick's call as the third-worst coaching decision of Week 4, claiming it decreased the Patriots chances of winning by 10.1 percent. Given the stakes and alternatives, it was a decision that certainly deserves a second guess – and it's one we made live in the moment.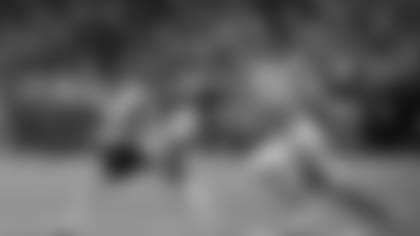 The month of September wasn't kind to the rookie quarterback class with the group combining to post a 1-11 record during that time. But after some real rough moments for the four starters (San Francisco's Trey Lance is the only one of the class yet to start a game) there were serious signs of improvement in Week 4.
No. 1 overall pick Trevor Lawrence turned in his best effort in a Thursday night loss in Cincinnati, completing 17 of 24 passes for 204 yards for a 96.5 passer rating while also picking up 36 rushing yards and a touchdown in a 24-21 loss. The Jets Zach Wilson grabbed his first career victory by completing 21 of 34 for 297 yards with two touchdowns and an interception (97.3 rating) in a 27-24 overtime win over Tennessee. And Justin Fields was efficient in hitting 11 of 17 passes for 209 yards with a pick in a 24-14 win over Detroit.
All three showed significant improvement in Week 4 after some rocky moments earlier in the season. Even Lance had some success in relief of the injured Jimmy Garoppolo when he completed 9 of 18 for 157 yards and a pair of touchdowns (117.1 rating) in a 28-21 loss to Seattle.
Overall each member of the group has shown positive signs at various points thus far in the season.
Keep an eye on quarterbacks as injuries are starting to become a factor around the league. In addition to Garoppolo, who went down with a calf injury and sat out the second half, Denver's fast start was somewhat subdued Sunday when Teddy Bridgewater was forced to sit out the second half while being evaluated for a concussion. The Broncos offense wasn't the same with Drew Lock under center, and the Ravens posted an impressive 23-7 road win. If Bridgewater is out for any length of time the Broncos will struggle. … After dropping a dismal 23-16 decision to Pittsburgh in the opener, Buffalo has responded with a vengeance. The Bills dismantled Houston 40-0 on Sunday for their third straight win. Buffalo outscored those opponents (Miami, Washington and Houston) by an aggregate total of 118-21. … The Patriots 19-17 loss to Tampa Bay dropped them to 4-10 in one-possession games going back to Thanksgiving of 2019. Three of those wins came during last season's 7-9 campaign. … Impressive road win for Kliff Kingsbury's Cardinals, who shredded the Rams vaunted defense in a 37-20 victory at SoFi Stadium. Kyler Murray, who is playing as well as anyone in football through the first month, dominated by completing 24 of 32 passes for 268 yards and a pair of touchdowns while also rushing 39 yards on six carries. It was the first loss to the Cardinals for Rams coach Sean McVay, who won his first eight against Arizona.
One thing that seems to be clear through the first month of the season is that there aren't any dominant teams. Just the Cardinals remain unblemished heading into Week 5, so it looks like Mercury Morris and the rest of the insufferable 1972 Miami Dolphins will likely be able to celebrate once again. For the second straight week, there's a change at the top.
Buffalo (3-1) – With the Bills headed to Kansas City for SNF, there's a good chance there will another change after Week 5.
Cleveland (3-1) – The Browns offense is still searching for answers but there are no such problems on defense.
Arizona (4-0) – The Cardinals have made significant changes in the offseason and the early indications have been overwhelmingly promising.
Tampa Bay (3-1) – Injuries in the secondary are becoming a real problem for the Bucs, and the offense has looked rather average in the last two weeks.
Green Bay (3-1) – Still not sure where the Packers fit into the league's hierarchy but Aaron Rodgers has rebounded nicely from opening day debacle.