It's been 16 weeks and 15 games and very little has changed over that time. The Patriots offense has failed to generate any kind of consistent production all season, and that more than anything is the reason that New England sits at 7-8 and fighting long odds to make the playoffs.
That's not to say there aren't other issues – the Bengals made the defense look totally inept in the first half on Saturday while the special teams went 0-for-3 on PATs – but overall it's been the offense that has held the team back. And the scariest part of the performance is nothing seems to be changing. Saturday saw multiple plays with receivers running into each other or at least in close proximity, and on two of those occasions the poor execution/play design led to injuries.
On the first third down of the day, Jonnu Smith and Hunter Henry ran crossing routes and collided, causing Henry to go down with a knee injury from which he did not return. Later in the game Smith tried to grab a short Mac Jones pass but was sandwiched by a pair of Bengals defenders, one covering him and the other watching Kendrick Bourne, who was just a couple of feet away. Smith went to the sideline to be evaluated for a concussion, leaving the tight end depth chart to practice squad call-up Scotty Washington.
These types of miscues should never happen let alone at this stage of the season. After hundreds of meetings, film reviews, walkthroughs, practices and now 15 games, how can the concepts continue to either be flawed by design or executed so poorly?
It's the one persistent question that has permeated the team throughout the season and one that won't go away until something changes. Either that will entail a move among the coaching staff or a sudden reversal of fortune in offensive production.
The more likely path at this point would involve a new offensive coordinator coming in next season, a move that reportedly involves Bill O'Brien's potential return. If not O'Brien, then something else needs to change. Jones clearly has little trust in the offensive approach seen week to week, and it's hard to envision that changing if Matt Patricia remains in place as the play caller.
It may not be all on Patricia's shoulders, but the lack of faith shown by Jones and others on offense makes the idea of significant improvement tough to believe. Without changes it's hard to imagine more offensive outings like Saturday's won't continue to be the norm.
Against Cincinnati, the Patriots were inept for most of the game. Even with a 48-yard Hail Mary heave for a touchdown, the Patriots managed just 285 yards and two touchdowns on offense. It's actually an improvement over the one offensive touchdown the team managed the previous week against Las Vegas, and a continuation of what we've watched all year.
The defense can scratch and claw its way into games and prevent the opponent from running away, as it did against the Bengals, but at some point a solid playoff team needs to find offense in order to compete with fellow playoff contenders. In 2022, the Patriots are 0-5 against teams in the current playoff structure, and 0-8 when allowing 20 or more points.
That means the Patriots have just one way to win and that is by completely shutting down the opposition. The most points an opponent has scored in a losing effort against New England is the 17 the Jets put up in the teams' first meeting. Anything more than that and the Patriots are in trouble.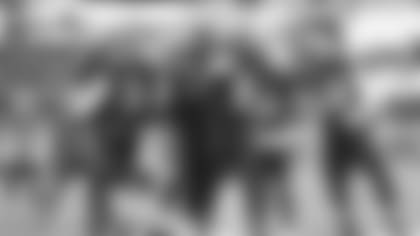 AFC Playoff Picture
Another week and another loss, but despite that the Patriots remain very much alive. That's mostly due to the equally disappointing Miami Dolphins stretch drive. Miami's Christmas Day loss to Green Bay was its fourth straight, and with the Dolphins coming to town on Sunday the Patriots have an opportunity to take care of their own business with a pair of wins to close the season.
That would put the Patriots at 9-8, and a Dolphins win over the Jets in the finale would create a tie, which the Patriots would take based on a better division record (4-2 vs. 3-3). The Jets could also vault into contention with a win over Seattle followed by one in Miami to move to 9-8, but the Patriots would hold a head-to-head edge based on their two wins over Gang Green.
Lots still to unpack with two weeks to go, but here's a look at the current structure:
Table inside Article

| Team | Record | Division | Conf. | Remaining Games |
| --- | --- | --- | --- | --- |
| Buffalo | 12-3 | 3-2 | 8-2 | at Cin., NE |
| Kansas City | 12-3 | 4-0 | 7-3 | Den., at LV |
| Cincinnati | 11-4 | 2-3 | 7-3 | Buf., Bal. |
| Jacksonville | 7-8 | 2-2 | 6-4 | at Hou., Ten. |
| Baltimore | 10-5 | 3-1 | 6-4 | Pit., at Cin. |
| L.A. Chargers | 9-6 | 3-3 | 7-4 | LAR, at Den. |
| Miami | 8-7 | 2-2 | 6-4 | at NE, NYJ |
| New England | 7-8 | 2-2 | 5-5 | Mia., at Buf. |
| N.Y. Jets | 7-8 | 2-3 | 5-6 | at Sea., at Mia |
| Tennessee | 7-8 | 3-2 | 5-6 | Dal., at Jax. |
| Pittsburgh | 7-8 | 1-3 | 3-7 | at Bal., Cle. |
Basically it's pretty simple for the Patriots: win twice and punch your ticket to the playoffs. A loss to Miami would end those hopes, however, as both the Dolphins and Chargers would be at nine wins.
Something for Patriots fans to keep an eye on: Buffalo and Kansas City. If the Bills win and the Chiefs lose, it would wrap up the top seed in the AFC for the Bills. That could lead to some interesting roster decisions for Sean McDermott for the finale against the Patriots in Orchard Park. McDermott could choose to rest some banged up players with nothing to gain, opening the door for a Patriots upset.
If both lose, Buffalo would still need a win to lock up the top seed. If the Bills lose and the Chiefs win, Buffalo would still need a victory to keep their hopes for the first-round bye alive.
The Jaguars sudden hot streak has created a tie in the AFC South with the Jags and Titans set to close the season in Jacksonville for what will be a winner-take-all game regardless of the Week 17 results. Interestingly, since the finale will be for the division regardless, both teams have at least broached to idea of resting key players in Week 17. It's a tactic Mike Vrabel has used in the past.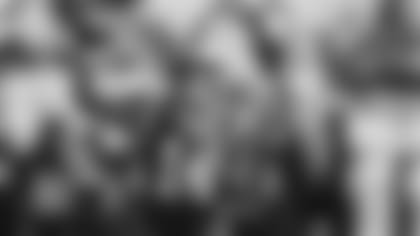 Week 16 tidbits
Strange holiday schedule this week with a full slate of games on Saturday but no lack of playoff-related drama. Amazing to watch the Vikings continue to find ways to win games down the stretch. Greg Joseph's 61-yard field goal as time expired lifted Minnesota to 12-3 overall and 11-0 in one-score games. … Few teams have played harder down the stretch under adverse circumstances as Houston. The Texans lost back-to-back heartbreakers to Dallas and Kansas City in Weeks 14 and 15 before rallying for a 19-14 win over Tennessee. The Titans are winless since canning general manager Jon Robinson in early December. … Speaking of playing hard, the Carolina Panthers under interim coach Steve Wilkes have been a revelation. Using a physical ground game, the Panthers have won four of their last six and are 5-4 overall under Wilkes. Carolina had a pair of 100-yard rushers in Saturday's blowout win over the previously red-hot Lions and totaled 320 yards on the ground. It's been a continuation of what the Panthers have done in recent weeks, which is even more remarkable considering the ground dominance has taken place following the decision to trade Christian McCaffrey to San Francisco at the deadline. … It's tough watch Miami's offense in recent weeks and not feel like the rest of the league has caught up to Mike McDaniel a bit. After exploding on the scene in the first half of the season, McDaniel's offense has been sporadic during the current four-game losing streak. That was particularly evident on Christmas Day when Tyreek Hill and Jaylen Waddle riddled the Packers in the first half but then saw the Dolphins last five possessions end with a fumble, missed field goal, interception, interception, interception. Tagovailoa, who is now in concussion protocol, still looks like a quarterback who needs his first read to be available in order to have success, and often those quick throws over the middle have been taken away in recent weeks.
Power 5
 Buffalo (12-3) – It was the Bills ground game that paved the way in Chicago.
Philadelphia (13-2) – Gallant effort on the road with backup Garnder Minshew at the helm but some cracks in the defense are a concern.
Kansas City (12-3) – Methodical victory by the Chiefs against the fading Seahawks.
San Francisco (11-4) – Brock Purdy continues his run with his third straight victory.
Cincinnati (11-4) – Second-half sloppiness almost cost the Bengals but that's a balanced team with plenty of talent.