Conference Championship weekend featured what most NFL followers believe were the best four teams in football in 2022. A solid argument could be made for Buffalo belonging in the conversation, but the Bills faltered down the stretch and were soundly beaten at home by the Bengals, leaving them out of the equation at the moment.
In the NFC, there really wasn't much of a case to be made against Philadelphia and San Francisco. The Eagles were the best from wire-to-wire and the Niners may boast the most talented roster in football. On the other side, the Chiefs again piled up wins under Patrick Mahomes while the Bengals proved they were no one-hit wonders by following up last year's Super Bowl appearance with another strong run.
In two weeks it will be Eagles-Chiefs in Arizona in Super Bowl LVII, and over the next 12 days we'll no doubt be inundated with stories about Andy Reid facing his former team as well as the Kelce Brothers, Travis and Jason, going head to head.
Before that begins in earnest it's worth looking at some elements of the teams that advanced the furthest. Of the final four, only San Francisco didn't bring an elite quarterback to the table. Otherwise, Joe Burrow, Jalen Hurts and Mahomes represented three of the five finalists for the NFL's MVP award. So, as has been the case for years, the need for elite play at the game's most important position remains a prerequisite for consistent success.
While Mahomes and Burrow were already established among the game's best, Hurts entered the equation in 2022. He really emerged in his third season, showing tremendous improvement as a passer while continuing to provide tremendous production as a runner for an Eagles offense that dominated all season. Although Mahomes will likely win it, my vote would go to Hurts for MVP, a case bolstered by Philly's dismal 0-2 showing in his two-game absence due to a shoulder injury. Either way, it's clear that all three were among the game's best.
There's been some talk about the Niners breaking that mold given the rash of injuries they endured to get to the NFC title game. It's true Kyle Shanahan did a great job of winning games with Trey Lance, Jimmy Garoppolo and rookie Brock Purdy before finally succumbing when forced to use journeyman Josh Johnson against the Eagles. A closer look shows the Niners may not have brought an elite quarterback to the dance, but just about every other element of the team fit that category.
On Sunday, 18 of the Niners 22 starters were either drafted or signed as college free agents by the team, and most were no ordinary selections. San Francisco featured high-level talent such as Deebo Samuel, Brandon Aiyuk, George Kittle, Mike McGlinchey, Javon Kinlaw, Nick Bosa, Arik Armstead, Dre Greenlaw and Fred Warner – all recent draft picks brought in house by general manager John Lynch. Add in standouts Trent Williams, Christian McCaffrey and versatile fullback Kyle Juszczyk and the Niners roster is as deep and talented as any.
Some view their success as hope for teams without the high-level quarterbacks that dominate the game today. But in reality is it any easier to create a stacked roster across the board like San Francisco's than it is to find a great quarterback? Neither is easy, but how many teams can boast the type of talent San Francisco brought to Philadelphia on Sunday? The defense is particularly loaded with three first-round defensive linemen in front of stud linebackers Greenlaw and Warner, chosen in the fifth and third rounds, respectively.
Even as Shanahan's offensive nightmare unfolded when Purdy went down, the Niners defense fought to keep the team in the game. It was an impressive effort under extremely adverse circumstances and a testament to the overall talent level of the team.
But it's not an easy way to do business, and one that is quite hard to sustain. Even the best talent evaluators have a difficult time hitting on draft picks year after year. The Niners have done a great job finding stars and that's the reason they crashed the QB party last weekend. In order to get over the hump, though, Shanahan must figure out where to turn at quarterback.
Weekend Watch
Eagles 31, 49ers 7 – What a shame we never got a chance to watch the two best defenses in football go at it after Purdy went down with an elbow injury early in the first quarter. The Eagles impressed with an opening drive that was greatly aided by a fourth-down conversion to DeVonte Smith that replays showed would have been overturned had Shanahan challenged the call. Smith grabbed Hurts' pass with one hand but lost control as his came to the ground.
Instead of turning it over one downs, Philly was set up for first-and-goal and Miles Sanders scored the first of his two rushing touchdowns shortly thereafter. Then Purdy went down on a strip sack by Haason Reddick, and the Niners had no chance. Shanahan tried to remain competitive by running the ball with Johnson and later when Purdy returned, but the Eagles defense dominated with no passing threat to worry about.
San Francisco's defense fought gamely throughout despite what the scoreboard may suggest. The Eagles finished with only 269 yards of offense, 148 of those coming on the ground, although it certainly appeared as if Eagles coach Nick Sirianni wisely went conservative.
Seven of Hurts' 25 pass attempts (8 of 26 including a sack) and 54 of his 121 passing yards came on the Eagles first drive. When Purdy went down and Johnson came on in relief, Sirianni was content to run the ball knowing San Francisco had little to no way of scoring and simply ran the clock out the rest of the way.
Not the most aesthetically pleasing game but the Eagles are certainly a worthy Super Bowl participant despite the gift.
Chiefs 23, Bengals 20 – I feel the NFL fandom at large was robbed of extra football in this one. The Chiefs and Bengals were ticketed for overtime before Bengals defensive end Joseph Ossai was flagged for unnecessary roughness on Mahomes for his push on the sideline. By the letter of the law the call was correct. Ossai's push came after Mahomes was already on the sideline. But asking a player to immediately stop while in pursuit with a trip to the Super Bowl literally on the line is tough, and the contact was not egregious. No one not wearing red would argue that the call absolutely needed to be made.
With just :08 left, Kansas City was still facing a 60-yard field goal had the flag not come. Instead, Harrison Butker's game-winner came from 45 yards out and Mahomes somehow will limp his way to another Super Bowl. It was a disappointing ending to a fascinating game where both quarterbacks willed their teams into position to win.
It was also just one of numerous curious calls from the officials that will be haunting Bengals coach Zac Taylor. The intentional grounding flag on Burrow on Cincy's last drive was pathetic. Burrow threw the ball about 5 yards short of Samaje Perine, yet the officials someone determined that there was no eligible receiver in the area. That forced Burrow to convert on third-and-16 in the final minutes, which he did, but the added yardage made life unnecessarily more difficult. There was also a curious stoppage as a Chiefs failed third-down play was unfolding, allowing Kansas City two cracks at converting. There were others but you get the point.
Overall, it was a tough day for the guys in stripes, and virtually every questionable call went in the Chiefs favor. None of that takes anything away from Mahomes' greatness, which again was on display. Playing on a badly sprained ankle that stripped him of his mobility, and then without three top wideouts, he still managed to pass for 326 yards and a pair of touchdowns.
One last minor detail on the final field goal. Andy Reid is a tremendous coach but he's long been criticized for his clock management. That was evident on Butker's game-winner when Reid opted to kick on first down with eight ticks left. He should have run one more play and had Mahomes take the snap before throwing it out of bounds over a receiver's head near the sideline. That would have taken a few seconds off the clock and ensured the final field goal would come as time expired. Instead, the Chiefs were forced to cover the ensuing kickoff with three seconds to go.
Minor detail, but miracle finishes have been known to occur and there was no reason to give the Bengals a chance to author one in that situation.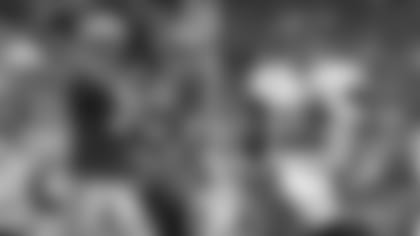 QB Carousel
One of the best recent developments in the NFL is the increasing quarterback movement from year to year. After years of having just the draft as a vehicle to acquire a starting quarterback, over the past decade there have been dozens of quality passers changing teams each offseason.
Brett Favre, Peyton Manning, Tom Brady, Russell Wilson and Deshaun Watson are just a handful of Pro Bowl caliber quarterbacks to change teams, and the list will continue to grow. Brady will be a free agent in March, and Aaron Rodgers' name continues to be tied to trade rumors as well. So, the high-level QB movement is sure to continue in 2022.
This will be a constant topic for us each week as we monitor the latest news, and in particular the chances of having these two future Hall of Famers switching over to the already crowded AFC landscape. Rodgers has been linked with the Jets, which could mean a repeat of his predecessor Favre's move to New York back in 2008.
It will all be fascinating to watch in the coming months.
Way too early Super Bowl pick
Eagles 27, Chiefs 23 (I reserve the right to change my mind if Mahomes shows signs of regaining any mobility).