While much of their staff wraps up the final days of the Shrine Bowl this week, the rest of the Patriots coaching and scouting staff, including expected American team defensive coordinator DeMarcus Covington will head to Mobile, Alabama for the Senior Bowl, where another array of talented prospects will participate in three days of practices that culminate with a game on Saturday.
The Patriots have had heavy interest in the Senior Bowl since its inception, but of late they've taken at least three prospects from the game in each draft and many of the players have emerged as growing leaders for New England.
Last season they tapped first-round pick Cole Strange, quarterback Bailey Zappe and offensive tackle Andrew Stueber. In 2021, they grabbed Mac Jones, Rhamondre Stevenson and Joshuah Bledsoe, while back in 2020 Kyle Dugger, Josh Uche, Anfernee Jennings and Justin Herron all heard their names called by the Patriots after playing in the Senior Bowl.
Some of the more notable additions before then include Jimmy Garoppolo (2014), Jakobi Meyers (2019), Trey Flowers (2015) and Shaq Mason (2015).
"At the Senior Bowl, you have NFL coaches, you have NFL-type coverages, NFL-type passing game, both in practice and in the game," said Bill Belichick in 2020 of why the week is so valuable to scouting. "So, you get to see two different looks at it. You get to see the practice look where players are practicing against the NFL team that is coaching them, and then in the game you get to see them play against another NFL style of play, but different from that other coaching staff."
Here are a collection of prospects broken down by position that could fit the bill this year.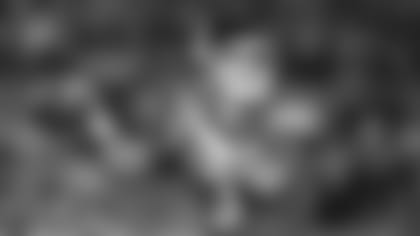 Quarterback
With three players under contract, the Patriots have a low level of need at quarterback but should always be on the lookout for developmental signal callers.
Jake Haener, Fresno State - Undersized at 6-foot-1 but with the smarts and accuracy needed to compete, Haener is a Day 3 prospect but has enough traits, including arm strength to intrigue, perhaps as another developmental backup.
Clayton Tune, Houston - Tune played five seasons at Houston, throwing 104 touchdowns to 41 interceptions while appearing in 47 games. He was a captain in each of his final three seasons. His short accuracy stands out but there are some concerns about his deep ball effectiveness. He checks a number of Patriots boxes in a similar way to Mac Jones, though his college experience stands out.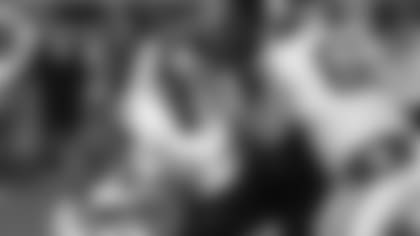 Running Back
Damien Harris is set to his free agency, but two rookies were drafted last year and Ty Montgomery is also set to return.
Eric Gray, Oklahoma - A well-balanced back who spent his first two seasons at Tennessee and his final two at Oklahoma, Gray caught 99 balls over his four years in college, while also rushing for over 1,300 yards with 11 touchdowns in his final season. He won't be an early down power back, but he's creative in space and could stand out as a playmaker in Mobile.
Kenny McIntosh, Georgia - McIntosh is a big, balanced back that could be a dual threat in the NFL. His 1,334 all-purpose yards in his final year at Georgia came from 829 rushing yards and 43 catches for 505 yards. He could be picked as early as Day 2.
Brayden Willis, Oklahoma (FB/H-Back) - At 6-foot-4, 235 pounds, Willis played tight end, halfback and fullback in college and projects as a moveable chess piece at the NFL level. His versatility makes him a Patriots standout, with a breakout year at tight end in 2022 after 39 catches and seven touchdowns. If New England is looking to get back in the fullback game, Willis might make sense.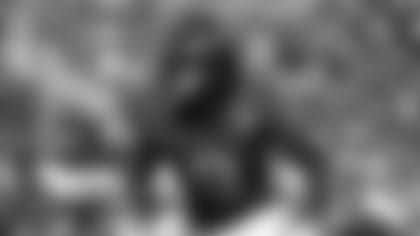 Wide Receiver
Jakobi Meyers and Nelson Agholor are set for free agency, making this is a high-priority position in need of both depth and talent.
Xavier Hutchinson, Iowa State: Hutchinson is a versatile receiver with good size who knows how to get open with a variety of techniques. Despite worries about his long speed, Hutchinson is a player that is easy to project into Bill O'Brien's offense. He should be a standout in Mobile and one who could sneak his way up into the first round.
Andrei Iosivas, Princeton - Despite playing at Princeton, this former track star checks all the boxes as far as height, weight and speed. How well he handles himself against the jump in competition at the Senior Bowl is a significant storyline to watch and one that could ensure Iosivas doesn't make it past Day 2.
Charlie Jones, Purdue - Jones looks a lot like Patriots slot receivers of years gone by, with a 110-catch senior season at Purdue showing how consistently Jones can get open and make plays, especially in the quick passing game, something the Patriots need to get back to. He's quick and tough and has special teams value, but his athletic profile will determine if he gets selected before Day 3.
Puka Nacua, BYU - Nacua is a solidly-built perimeter receiver who is physical at the catch point and known as a plus special teamer thanks to his relentless playing style. A mid-round selection, his intangibles could intrigue the Pats as he develops into a receiving role.
Tre Tucker, Cincinnati - Underszed but productive and a dynamic athlete who worked mostly out of the slot with Cincinnati, Tucker is a potential Day 2 target who could be put over the top with stellar testing numbers. He represents one of many potential quick-game receivers that could fill a notable need in New England.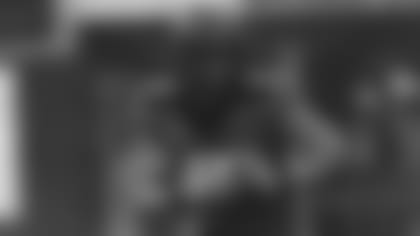 Tight End
Hunter Henry and Jonnu Smith remain under contract for 2023 but Henry will be a UFA in 2024. Could be a long-term need to fill here.
Luke Musgrave, Oregon State - Musgrave has the prototypical size for a tight end but is more of a move option than a traditional "Y." A mid-round option he could be a developmental player in 2023 as he waits his chance behind Hunter Henry and Jonnu Smith.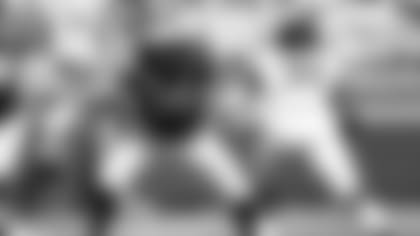 Offensive Line
Isaiah Wynn hits free agency while Trent Brown has one more year on his deal, making offensive tackle one of the biggest needs of the spring. The interior OL looks fairly set but could use a reliable swing backup.
Steve Avila, TCU - An experienced starter and team captain, Avila projects to the inside and shares similar traits to recent selections Michael Onwenu and Chasen Hines for his strength and physicality. If the Pats lean into their power/gap running schemes, a guard like Avila could serve as a quality swing backup.
Alex Forsyth, Oregon - Forsyth is a smart, experienced center with good size. David Andrews isn't going anywhere, but Forsyth checks a lot of Patriots boxes with his athleticism and knowledge of the game.
Ryan Hayes, Michigan - A giant left tackle who played opposite 2022 draft pick Andrew Stueber, Hayes is strong and experienced but could end up inside given his mobility and arm length.
Dawand Jones, Ohio State - Ohio State's right tackle is a potential first-round prospect and a tenacious blocker who loves to finish. At 6-foot-8 and 360 pounds he's a Trent Brown-esque mountain but one who would likely stay on the right side.
Tyler Steen, Alabama - Steen played left tackle for the Crimson Tide and showed flashes of being able to man that spot in the pros. He has just one year at Alabama after appearing in just one game in three years at Vanderbilt. He's a rare developmental left tackle that might last into Day 2.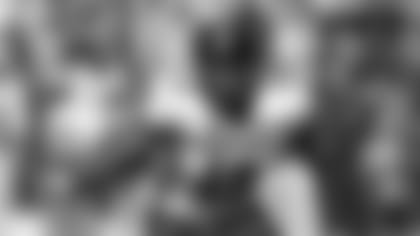 Edge Rusher
The defensive front returns intact but teams should always watch for a potential three-down edge player. Versatility is big for the Patriots here.
Adetomiwa Adebawore, Northwestern - A natural athlete who's played multiple defensive front positions from three-technique out to standing on the edge. He's an attacking player who could sneak into Day 2. On the Patriots he'd be a moveable chess piece with somewhat unique dimensions.
Isaiah Foskey, Notre Dame - Foskey is one of the best Patriots fits at the Senior Bowl with perfect edge size, high character and excellent special teams performance. He might need to develop on early downs against the run but could immediately be a rotational pass rush piece with special teams contributions. He had 20.5 sacks over his final two seasons with the Fighting Irish.
Keion White, Georgia Tech - A high-motor athlete with versatility, White was new to the edge after flirting with tight end and defensive end at his earlier stop at Old Dominion. Voted a captain as a senior, White checks plenty of boxes and has his best football ahead of him.
Tyree Wilson, Texas Tech - Wilson is one of those players that some teams struggle to find a true position for, but who fits the Patriots nicely. He'd project to a base defensive end position, a spot Deatrich Wise started most of 2022. His massive size and toughness would be an early asset in New England and his lack of a speed rush would be accounted for schematically.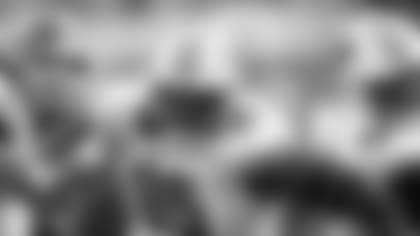 Defensive Line
Carl Davis is the only notable free agent along the d-line and there are a handful of intriguing space eaters who could be drafted for the pure nose tackle role.
Keeanu Benton, Wisconsin - Benton is a big nose tackle that can eat space inside and while his impact on passing downs might be limited, he could be an effective rotational player for the Patriots defense.
Jerrod Clark, Coastal Carolina - Clark comes in at 345 pounds and is a mountain of a man who plays on the inside, another candidate to man the nose tackle spot on the Patriots defense. His massive wing span screams two-gapper but he has technique issue to improve.
Cameron Young II, Mississippi State - Another nose tackle prospect who is powerful and able to stand up to double teams, Young could be a Day 3 consideration with Benton and Clark expected to go somewhere around the third round.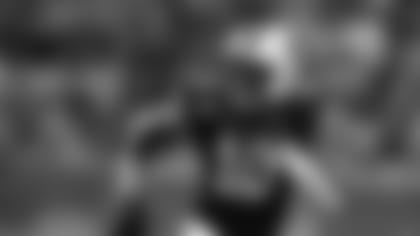 Linebacker
The team has Ja'Whaun Bentley and Jahlani Tavai back but could use some added depth. A rangy three-down prospect has long been on the needs list.
Carlton Martial, Troy - Martial is way undersized (5-foot-9) but is fast and instinctive like an even smaller Nakobe Dean. Martial is unlikely to make an impact on defense in the NFL unless he lands in a perfect spot. He could intrigue for his special teams value, but should at least be fun run around in Mobile.
Owen Pappoe, Auburn - Pappoe is a classic Day 2 off-the-ball linebacker with the kind of size that the Patriots usually avoid, as they prefer to mix big physical players like Bentley and Tavai with strong safety types. Still, Pappoe has all the range and instincts that fit today's game for a lot of other teams.
Henry To'oTo'o, Alabama - You can't ignore an Alamaba linebacker, but To'oTo'o has shown some inconsistency despite possessing good athleticism and tackling ability. Again, he's a bit undersized (6-foot-2, 228 pounds) for the Pats off-the-ball grouping but you never know when they'll take a mid-round flyer on someone like this.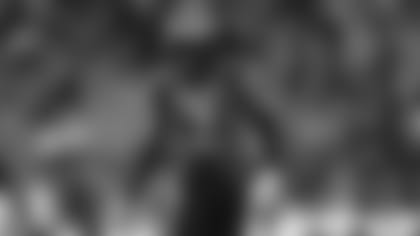 Cornerback
Jonathan Jones is set for free agency and injuries thinned this position significantly in 2022. This is a high-priority position with man coverage traits in demand.
Jakorian Bennett, Maryland - A versatile defensive back, Bennett is a physical tackler with good smarts. Might be a stretch to project him as an outside cornerback but he could do a number of things in the Patriots defense.
Kyu Blu Kelly, Stanford - One of a handful of man cover corners in Mobile, Blu Kelly is a former track star with intriguing long speed but also an ability to stick with receivers in coverage. He's a second-round projection who could be exactly the kind of player the Patriots need to add to their secondary.
Tyrique Stevenson, Miami - Stevenson is a big, physical man coverage cornerback who spent his first two seasons at Georgia and his last two at Miami. Like Blu Kelly, he has the skillset that the Patriots could use more of.
Devon Witherspoon, Illinois - Another man coverage corner with plus instincts, Witherspoon checks a lot of Patriots boxes including leadership, tackling ability and special teams experience. He's an early Day 2 pick, and is one of the best Patriots fits at the Senior Bowl.
Rejzohn Wright, Oregon State - At 6-foot-2, Wright is a longer cornerback and one who also has plenty of man coverage experience. That height can be a disadvantage as well, but for a matchup defense like the Patriots, he's the kind of piece that would be useful almost every week of the season matching up on the bigger receivers.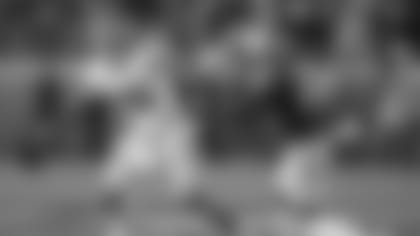 Safety
Things look pretty good at strong safety for 2023, but a potential Devin McCourty retirement could open a significant hole on the back end at free safety.
Jordan Battle, Alabama - Yup, another Alabama prospect. Battle is a versatile safety who is smart and physical. Given the Patriots potential free safety need would Battle check that box? He certainly is a fit overall, but if he's going to be playing more in the box he might be a bit too redundant.
Jammie Robinson, Florida State - Robinson has played a Patriots-esque role in college, seeing time at free safety, strong safety, nickel back and linebacker. That versatility screams Patriots, but like Battle he might be a little too much like Dugger and Adrian Phillips to have an opportunity for an early role, nor would he do much to help replace McCourty.
Christopher Smith, Georgia - Another safety who's played all over the place, he also blocked a field goal and took it back for a touchdown in the SEC Championship. His smarts stand out in the SEC and that's saying a lot.