The most common phrase for college showcases is that the NFL Draft starts in Mobile, especially for Patriots head coach Bill Belichick.
However, the Senior Bowl is no longer the only act in town for most NFL teams who have turned the page to the draft, and New England has also recently jumped on the draft circuit trend.
The Patriots coaching staff is heading to Las Vegas to coach in the East-West Shrine Bowl, with practices starting on Saturday at UNLV. The Shrine Bowl isn't a new event. In fact, it pre-dates the Senior Bowl. But it's a showcase building momentum as a legitimate talent-evaluating event.
Last offseason, the Pats drafted four players who were participants in the Shrine Bowl, beginning in the second round with wide receiver Tyquan Thornton. New England also selected CB Jack Jones (fourth round), RB Pierre Strong (fourth round), and DL Sam Roberts (sixth round) after strong showings at practice and in interviews in Las Vegas a year ago.
These draft showcases allow teams to see how prospects perform in a pro environment against other players who will also have playing futures in the NFL. Prospects get crash courses on NFL systems, run those schemes all week, and the teams get to see how their skills translate into pro-style offenses and defenses. Plus, talent evaluators get to know these prospects more through interviews and hands-on coaching experience for the Patriots this year.
Although the top priority for New England's coaching staff is evaluating the prospects to prep for the 2023 NFL Draft, a secondary storyline is the coaching staff dynamic, and how involved Mayo and O'Brien are with talent evaluation as their responsibilities potentially increase.
With the Patriots Catch-22 podcast heading to the Shrine Bowl for live coverage, here are nearly a dozen players we'll watch closely in Las Vegas: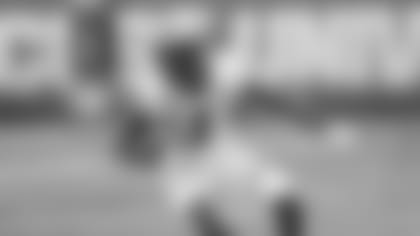 WR Zay Flowers, Boston College (West)
New England's primary goal heading into the roster-building period of the offseason is acquiring players who fit new offensive coordinator Bill O'Brien's system. Along those lines, arguably the most important spot other than quarterback is having a dominant slot receiver with excellent short-area quickness. Think Wes Welker or Julian Edelman.
The Patriots will coach a jitterbug slot that also happened to play his college football down the street in Chestnut Hill. Flowers is a newer-age slot receiver with a vertical element that Edelman and Welker didn't have but still can get open in a phone booth and is an explosive YAC merchant. The question is, and we'll get a good look against NFL-caliber corners in Vegas, will his frame prohibit him from playing through contact or developing into a high-volume role? Flowers's pure talent is as good as any receiver in the draft. It's just a matter of size, durability, and toughness over the middle.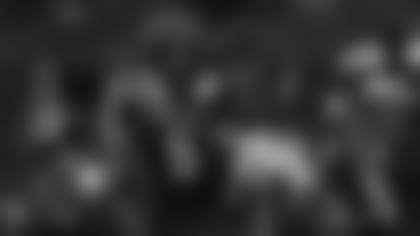 WR A.T. Perry, Wake Forest (East)
Besides DeVante Parker, who continues to have injury issues, the Patriots lacked productive outside receiver targets for Mac Jones. A prototypical X receiver, if you will. Perry (6-5) is a mid-round Tee Higgins with a big catch radius and above-average body control to win above the rim consistently. His release package is raw, and he's not going to create a ton of separation, but Perry is an excellent jump ball and red zone target. A younger Parker, a less-hyped Higgins, or whatever you want to call him. We'll see at the Shrine Bowl if he struggles to separate against pro CBs.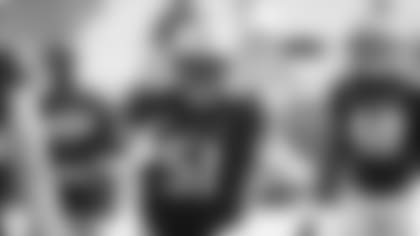 OT Jaxson Kirkland, Washington (West)
Along with chasing a number-one receiver, the Patriots must use several assets to restock the offensive tackle position and hopefully come out of the offseason with at least one starter. Trent Brown is under contract for the 2023 season but now carries a $12.25 million cap hit. Connor McDermott, Isaiah Wynn, Marcus Cannon, and Yodny Cajuste (RFA) are free agents. We are talking about potentially a complete overhaul of the depth chart, which is probably a good thing based on 2022.
Kirkland is an intriguing prospect because he was a highly-touted tackle after the 2021 season. However, he decided to return to school after suffering a severe ankle injury and was moved inside to guard out of necessity. Kirkland is a 2021 all-conference player with plenty of experience and plays like a seasoned vet. His timing in the run game and awareness in pass protection stand out on film, while his only physical knock is an underdeveloped lower half. Kirkland needs to improve at dropping his anchor to handle power rushers, but he has NFL polish with enough foot quickness and length to hold up at tackle.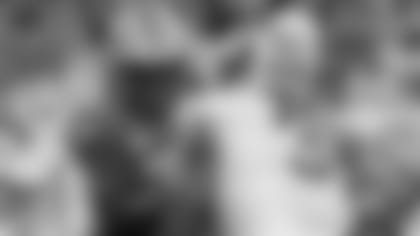 OT Carter Warren, Pittsburgh (East)
The Patriots like experience when it comes to their offensive lineman, and Warren made 39 starts before suffering a season-ending injury in 2022. Warren is a prototypical mauler with people-moving tools through his lower half and noticeable pop in his hands. Although he's not a dynamic athlete out of his stance, Warren is a smooth mover whose slides are clean and have very few hitches. But there are instances where he ends up on the ground and is off-balance in his engagements. Still, it'll be fun to see Warren finish blocks in Vegas.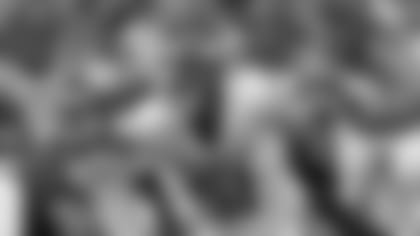 OL Ricky Stromberg, Arkansas (West)
As much as it's not a top priority, the Pats will begin looking to the future and adding depth at IOL. New England has solidified its interior three along the offensive line by selecting Cole Strange last season. But David Andrews is getting older, and Mike Onwenu is a 2024 free agent.
Stromberg is another four-year starter who has logged significant time at both guard spots and center. He projects as a center at the next level. Plus, he's battle-tested in the SEC and has a good first step out of his stance to reach blocks when he's uncovered. Stromberg has the makings of a long-term starter at center, while his 6-foot-4 frame can hold up as a reserve guard.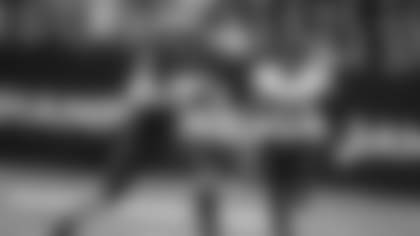 TE Luke Schoonmaker, Michigan (West)
The Patriots already have a significant chunk of cap space dedicated to tight ends Hunter Henry and Jonnu Smith. But they have yet to get a great return on investment from the duo. The other reality is this is a potentially historic tight end class where that number one receiver could be available via a tight end, especially with O'Brien back in the fold.
Schoonmaker projects as a mid-round pick with a similar story to many college tight ends. Although he was an impact in-line and move run blocker, the Michigan product was an afterthought in the passing game. They didn't feature him, but he shows some fluidity and burst up the seam, suggesting his receiving production could improve. Schoonmaker isn't a dynamic ball carrier, though, and we'll need to see if he can make an impact other than blocking and underneath the coverage.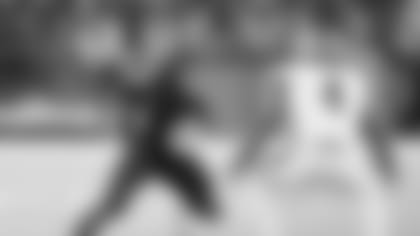 RB Jordan Mims, Fresno State (East)
Another secondary need for the Patriots is adding depth and receiving value at running back. The offense sorely missed a James White type who could beat linebackers on third down for easy conversions. That could be second-year running back Pierre Strong, but if the team doesn't believe in Strong, they need to fill that spot another way. That's not really Rhamondre Stevenson's game.
Mims has flashed an impact skill set in the passing game with short-area quickness, enough experience running routes, and solid hands. His frame and technique could improve in blitz pickup, while Mims isn't a pure tackle-breaker. Still, he gets open at the top of the route and has the burst to create in the passing game. Let's see some one-on-one's against linebackers and safeties this week.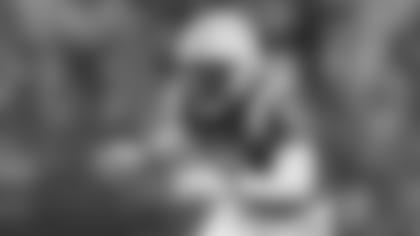 CB Mekhi Garner, LSU (East)
The Patriots need to prioritize size at the cornerback position. They need a bigger corner with number-one potential to guard big-bodied receivers on the outside. Assuming they retain Jonathan Jones, they have the slot and speed CB spots covered with three Joneses.
Listed at 6-2, Garner might fit more in a zone system where he can use his length and straight-line speed to close passing windows. But with some technical refinement, his length and hip transitions are smooth enough to translate into a press-man scheme. The concerns are about recovery speed and change of direction, so it'll be good to see him on an island consistently at the Shrine Bowl.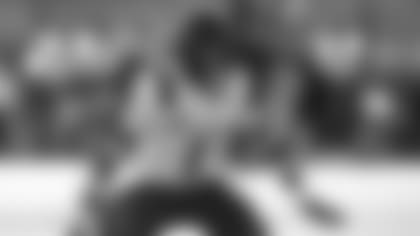 CB Nic Jones, Ball State (West)
Speaking of bigger corners, Jones is over six-feet tall and brings many of the qualities that longer corners typically possess while appearing to have legit fluidity and balance to mirror receivers in press coverage. He sometimes gets a little grabby and likes to ride receivers, which could present issues with penalties at the next level. It'll be good to see Jones against better competition than he faded in the MAC. If he holds up, his stock could rise.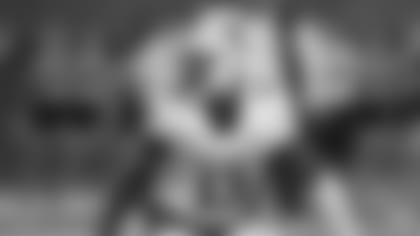 CB Myles Brooks, LA Tech (West)
If you want size at the position, Brooks comes in at 6-foot-2, 220 pounds, and plays like it. He has excellent ball skills and physicality at the catch point to match contested catch artists. Brooks won't be the guy to cover shifty receivers, which could limit him to a matchup-based player. But he has legit skills to cover big-bodied receivers.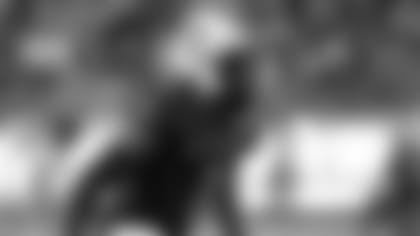 CB Tre'Vius Hodges-Tomlinson, TCU (East)
Tomlinson is the nephew of NFL Hall of Famer LaDanian Tomlinson, and his talent is evident. He's an explosive, fluid, and aggressive mover who won the 2022 Jim Thorpe Award as the best defensive back in college football. So what's the catch? A big-time producer at a program that just went to the national championship game who can play man coverage. Well, he's only 5-9. Hodges-Tomlinson is in the same mold as Marcus Jones. His size is the only knock, so is he redundant to the Joneses, or is the talent worth working around size limitations? We'll see.