I'm big time on building the offensive line through the draft with young talent. But seeing what's out there free agent wise I think with a lot of money to spend we need to buy some linemen for the O-line and use the draft in the early rounds for some offensive weapons like the TE from Notre Dame Mayer for starters. He can block and catch! Use the later rounds on a few linemen. I just don't see much in the way of specialty guys this year in free agency but I do see a few really good linemen. -Ron Scarlata
I think we're all on board with getting the offensive line right, but after seeing the Bengals-Chiefs game I don't think the Patriots will be alone in trying to solidify their protection this offseason. That said, let's get specific. They're unlikely to do much at the three starting interior spots, where Strange should make strides in Year 2, Andrews continues to be the key at center and Michael Onwenu enters the final year of his deal looking to solidify his spot as one of the biggest brutes at guard in the game. With the assumption a new offensive line coach is hired, I feel even better about the interior, though grabbing a reliable swing back-up is necessary unless Chasen Hines is ready to make a big jump in his second season. Isaiah Wynn, who was the starter at right tackle, is a free agent, as is Conor McDermott who was starting at right tackle by the end of the season. Trent Brown is under contract for another season but the team could choose to move on from him, according to Miguel Benzan (@PatsCap) they'd clear about $7.25 million in cap space but take a hit of $4.25 in dead cap space if they cut Brown. If they could find a team willing to trade for Brown, they could get close to $10 million in cap space opened up with around $1 million in dead money. I think Brown probably stays but could go back to the right side.
So, all of this is to say the focus needs to be on the tackle positions, with the decision of whether to keep Brown and on which side to play him as the first dominos to fall. There are plenty of reasons to covet the 49ers' Mike McGlinchey as a right tackle, about a $10 million APY is projected for him, while for left tackle Orlando Brown Jr. the APY should be well over $20 million. Both are significant chunks of a projected $34 million in cap space (again, @Patscap for these up-to-date numbers). I do think the Pats should target some lower-level linemen in free agency, and I think top of market will get crazy this offseason with how many teams will be looking to protect their franchise quarterbacks. The 14th overall pick will offer a lot of intrigue at this spot, with the Pats needing to balance the need with a player who might be stuck on the right side in the NFL. Is a right tackle worth the 14th overall pick? That's where things get questionable for me, as the clear-cut left tackles are hard to project after Paris Johnson and maybe Broderick Jones and Peter Skoronski, and even they have questions. -Mike Dussault
I keep hearing the team needs an upgrade at CB, even if Jon Jones re-signs, but I actually think there are bigger needs on defense. I thought the secondary was decent last year, especially when the team was putting pressure on the QB. Unfortunately, the pressure faded down the stretch and the secondary was exposed, especially against Josh Allen and his ability to extend plays with his legs. I'd rather see Belichick go after another interior lineman to pair with Barmore, someone who can collapse the pocket and take away rushing lanes from the mobile QBs of the league. Pair this with a rangy LB that can cover in space, and I think the defense is in a much better position to cover up any deficiencies in the secondary. There are options available in free agency: Javon Hargrave, Daron Payne, T. J. Edwards, Tremaine Edmunds, etc. There may not be enough money to go around, but how would you prioritize the defense's needs? -Joel Lindgren
This is a good discussion to have this offseason. I probably value a number one cornerback a little more than you do and I say that as someone who believes the Patriots are excellent at developing cornerbacks. I think we saw the problem though with not having that top dog to match with top receivers like Justin Jefferson and Stefon Diggs this year. It's as much about the trickle-down effect as anything. In the days when Jonathan Jones was really your number three, you had so many more options to play with. Given my confidence in the coaching and my early feelings on how this class lines up, I don't think it's impossible to get a cornerback like this on Day 2 and develop him into that player. However, there are also some options around 14th overall that to me would make more sense than a right tackle, as discussed above.
My view on the pass rush is that they're still one player away up front, just like they're probably a number one corner away on the back end. My feeling this spring is I want one new potential impact player up front. All the players you listed have some really big positives, but unfortunately, I feel like they're going to maintain their current linebacker/strong safety philosophy, leaning into Bentley and Tavai on early downs and working in the safeties as the need for athleticism rises depending on the situation or quarterback. I think Judon-Barmore-Uche is a very strong place to start, but one more consistent threat would really put this group over the top. I agree with the general sentiment though, that I'd rather have the best pass rushers than the best pass coverage players. The defense really isn't all that far off in my view and a more competent offense would make them look even better. -Mike Dussault
Hi PFW. What is the status of the new offensive system in terms of did the Pats fully cutover and install it by seasons end? Did they bail out on some of it to improvise as it obviously didn't go as well as hoped? Where is it now in terms of the go-forward 2023 season. We certainly took our lumps with it in 2022. -Jim Kelleher
Great question, Jim, and I don't think anyone of us on the outside truly knows the answer to that. Our feeling on Patriots Unfiltered was that whatever this new offensive system was, it never really established an identity. Early in camp they were repping wide zone runs like crazy and everyone thought they were going full "Shanahan Offense." But that never really came to fruition and it takes more than just some zone runs to define an offense. One thing I can say is that it felt like the objective was to push the ball down the field more, to be a more vertical offense. That was clear from the first day of minicamp when Tre Nixon caught a bomb. Those shot plays were consistent into camp and their inconsistency lasted all year long. It does seem they pulled back a bit when Mac started off throwing so many interceptions. Ultimately it seems they got back to the kind of plays they ran with McDaniels, at least as far as gap and power runs that were most effective. But all year long it felt like they were just running plays and not really building a sequence or playing off tendencies. I wonder if this was connected to be so gameplan specific. When you're planning on changing every week to attack specific defenses is it hard to figure out who you actually are yourself? Either way, I'm excited to stop worrying about it and let the offense take shape in Bill O'Brien's capable hands. I expect his attack will be a bit of 2021 and 2022 mixed together with purpose, perhaps with more injection of Alabama play types. -Mike Dussault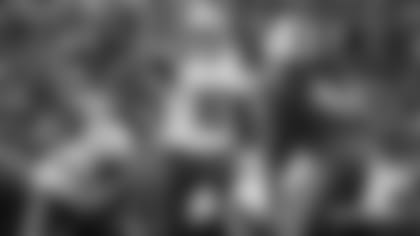 Do we incorporate 2011 TE formations; Explosive slot; Kevin Faulk like 3rd down back; Fullback ; Select vertical strikes? Please? -Mark Romasco
It's a great question and Evan Lazar did a good job here breaking down Bill O'Brien's offensive tendencies. How will it all come together here in New England a second time around will be the top storyline to watch this summer. I'm hesitant to think there will be much 2011 in this offense. The Patriots took the league by storm that year, playing fast with one-word playcalls and maximizing the effectiveness of their two second-year tight ends that were a perfect complement to not only each other but to Tom Brady and the offensive pieces already in place. Now, we'll get into the "slot receiver" of it all in more depth below, but I think regardless of what BOB wants to run adding quickness is a necessity, I think it's the trait their weapons most lack right now.
I have yet to read of any Defensive Coordinator potential hires? What's the plan. Okay, we addressed the OC. How about the DC? -Vin Tricomi
It will be interesting to see what Jerod Mayo's new title is and how it affects Steve Belichick. Will Jerod get an assistant head coach title and where will that leave the linebacker groups that he and Steve have split over the last four seasons? I have to be honest, I'm not really too worried about the coaching set up on defense. I like how aggressive and spin-the-dial they've been over recent years, in a continuation of the attacking style that Brian Flores seemed to install. DeMarcus Covington could fit into this as well. He'll be coaching down at the Senior Bowl this week and seems like one of the hottest young names on the coaching circuit. I could see Covington move over the linebackers group while Steve takes on full defensive coordinator duties, he's been a coach for over a decade in New England, not to mention the football education that he started to receive well before he even became an official coach. There's definitely some rejiggering to be done, but I think more than anything those moves are more ceremonial and the general function of the defense in 2023 should remain largely the same as what it's been since 2019, which is a good thing. -Mike Dussault
I heard you question how Bill O'Brien did with tight ends when he was OC. I recall that Bill coached when Aaron Hernandez and Gronk were the premiere tight end combo in the NFL and I was really impressed with his some of his plays that were designed specifically for them. Do you think he could resurrect some of those schemes for Henry and Smith? -Jim Nikodemski
As mentioned briefly above, I don't really see the two tight ends being a key part of what Bill O'Brien will put into place during his second stint with the Patriots. Gronk and Hernandez were such a perfectly matched pair that covered the entire tight end spectrum. I don't think you really have that with Henry and Smith, but I will look for O'Brien to incorporate more ways to get the ball to Jonnu. So many of his touches have been manufactured over the last two years, I wonder if there's a way to allow him more freedom to find other ways to get involved naturally within the offense's framework. Maybe tempo will be part of it, that was a big piece of 2011, but more so because the lockout shortened offseason preparation and the Patriots were looking to gas the opposition both mentally and physically. I do think Henry should see more action in the red zone with a better orchestrated attack. Expect him to get back closer to his 2021 production this year. -Mike Dussault
Evan spent a lot of time on the All-22 podcast talking about the importance of a slot in O'Brien's offense, with preference towards an explosive player. Shouldn't Marcus Jones be an option? He's small but essentially the same size as Cole Beasley but much more explosive. Slightly smaller than Welker. I think it would be in the best interest of the team and player to develop him as a WR full time. He is elite with the ball in his hands, so why wouldn't you want to maximize those opportunities? Moreover, despite showing good potential at CB, he'll always have matchup limitations due to his size, and he'd take more of a beating as a slot CB than a slot WR. For Marcus, his earning potential seems much higher if he develops into an explosive speed slot WR than his potential as a great slot CB. Win win? Why not? -Pat Davis
Personally, I'd like to keep Marcus as a returner and primary slot defender with a package of three-to-five plays per game that could take advantage of his explosive ability. He's said as much, seeing himself first and foremost as a cornerback, I think that counts for a lot. In a pinch I don't see a problem with him maybe serving as a fourth or fifth receiver. I just think you need a true receiver to get the Pats to the next level offensively, and it's not just about a "slot receiver", it's about having an explosive every-down player who must be accommodated for. I also think we've only scratched the surface of Jones' ability as a man cover corner in the slot. We saw glimpses of it down the stretch, but I believe many are sleeping on how good and valuable he could be in the secondary. If the team lets both Jonathan Jones (UFA) and Myles Bryant (RFA) walk this season, Marcus should be in line as a starter in the slot. But it's a fair debate. If managed correctly Marcus Jones could be one of the most fun players to come through Foxborough in a long time. -Mike Dussault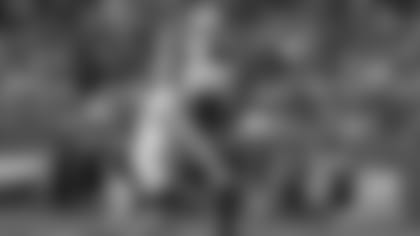 On Tuesday's show Paul snubbed the idea of drafting a good slot receiver. I think this is a contributing factor to the Patriots lack of success. The dynasty would never have existed if it wasn't for Troy Brown, Wes Welker, and Julian Edelman. What does the rest of the crew think? -Koby Clark
I think the disconnect is because the Patriots struck gold with those players, all unexpectedly became stars after being mostly afterthoughts in the draft. Paul snubs the idea of trying to make another Day 3 guy into an immediate impact weapon and he's right. Let's just dump the term slot receiver, because in the Patriots system all receivers can be in the slot sometimes. What they need is a quick-open player, and preferably one who isn't just going to win the Combine's three-cone drill, but one with the long speed to threaten any defense. Think Jaylen Waddle. That's the kind of player the Patriots need, and then the contested catch ability of Parker, run-after-catch ability of Kendrick Bourne and the long speed of Thornton should be well complemented. I wouldn't mind bringing back the reliability to Jakobi Meyers to go with it too, but I understand that might be a spot where they can't overextend. But generally, give me those elements and I think the Patriots will see much better results from their wideouts. -Mike Dussault
This year has come with very few ups and a lot of downs for Mac Jones. His first year he showed a lot of promise, then this year happened. How much impact do you think 2022 season will have on his confidence moving forward? Can O'Brien help with that confidence? -Drew Minott
I would hope that the offensive reset would serve as a reset for Mac's confidence as well. No question, it was the most challenging season of Mac Jones' football career in college or the pros. Simply bringing in Bill O'Brien should be enough for Mac to feel refreshed, but to what lengths will the team go to this offseason to make Mac happy? Will it include making sure they retain his favorite receiver and friend Jakobi Meyers? Will they invest in a reliable third-down receiving back? Do they pursue a former teammate like Jerry Jeudy? It will be hard not to see every offensive move this offseason as somewhat of a referendum on how the team feels about Mac, but with a proven OC in place finding an exciting new weapon for Mac to play with seems like a must this offseason, one way or another. -Mike Dussault
Hello from the UK! Big fan of the show. My question is would the Bengals consider a trade for Tee Higgins if the Patriots offered a 2nd round pick plus Trent Brown? I feel this trade works for everyone. I am also keeping an eye on Emmanuel Forbes for the draft I think he would be perfect for the pats. Thank you for your time. -Aaron Lee
I see why many think Tee Higgins makes sense for the Patriots but I'm not 100 percent sold on he's the guy this offense really needs. He's a big outside receiver and certainly one who is better than DeVante Parker at this stage, but does he move the needle enough to pony up a significant draft pick? Again, my need is quickness and explosiveness and in that regard, I don't think it's an easy slam dunk. Honestly, I just believe that by the end of Day 2 of every draft the team should absolutely have at least one potential weapon added, whether it's a receiver or a tight end, or maybe even a dynamic running back. That's where the league is. Weapons make it go round and even when you hit gold and select one you might not even get him to the final year of his deal, like we're predicting with Higgins and the Bengals. You've got to keep the pipeline humming. Be selective in free agency, with an eye toward proven players from the trenches. But for the true franchise-changers it's all about draft, draft, draft. Now, if we wanted to talk about DeAndre Hopkins and what he could mean to this offense I'm all ears. -Mike Dussault
End of 2018, you are Kraft knowing 4 years ahead, what would you do? -Stan C.
Draft Deebo Samuel at 32 instead of N'Keal Harry and A.J. Brown at 45 instead of Joejuan Williams. Prosper. -Mike Dussault